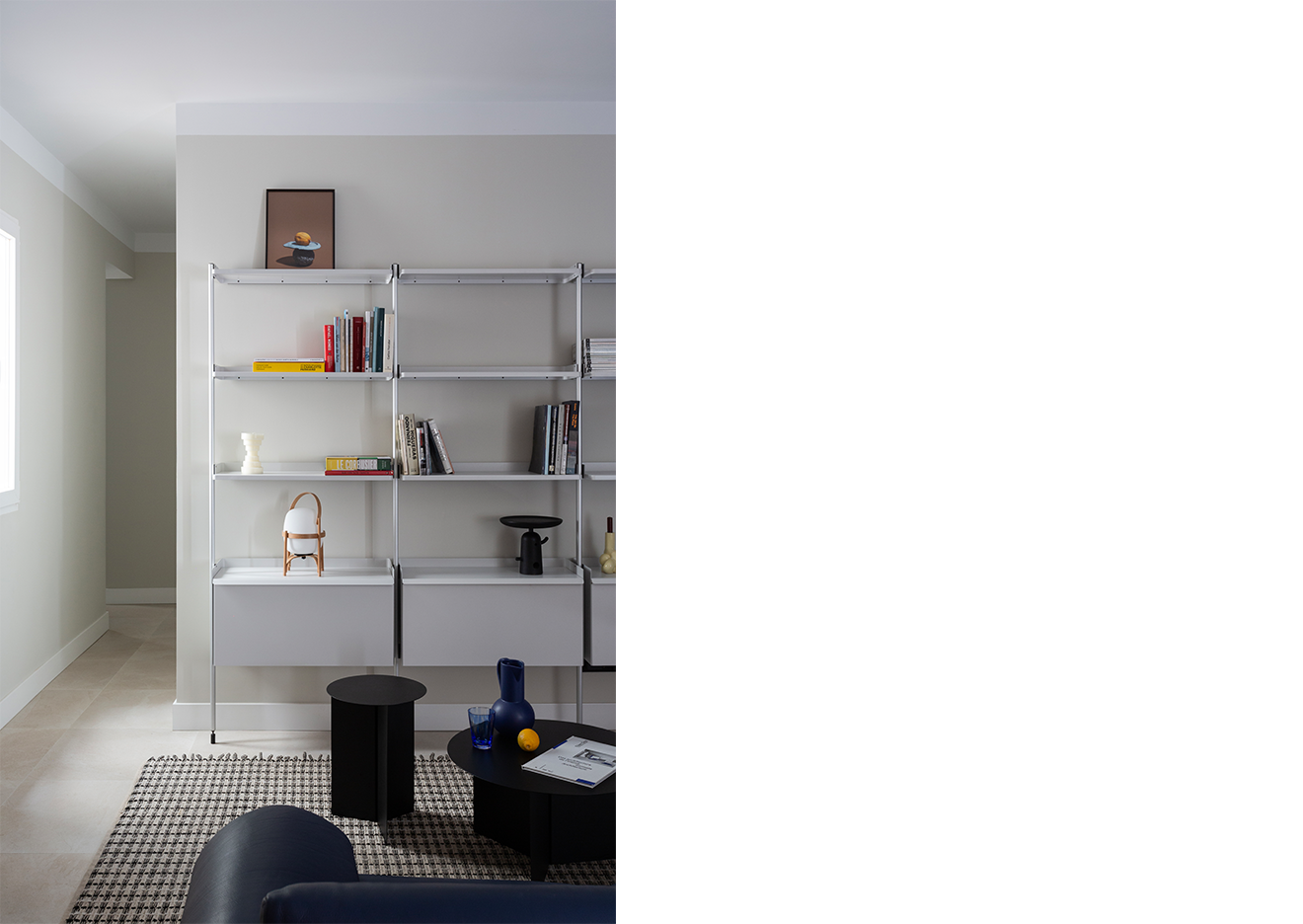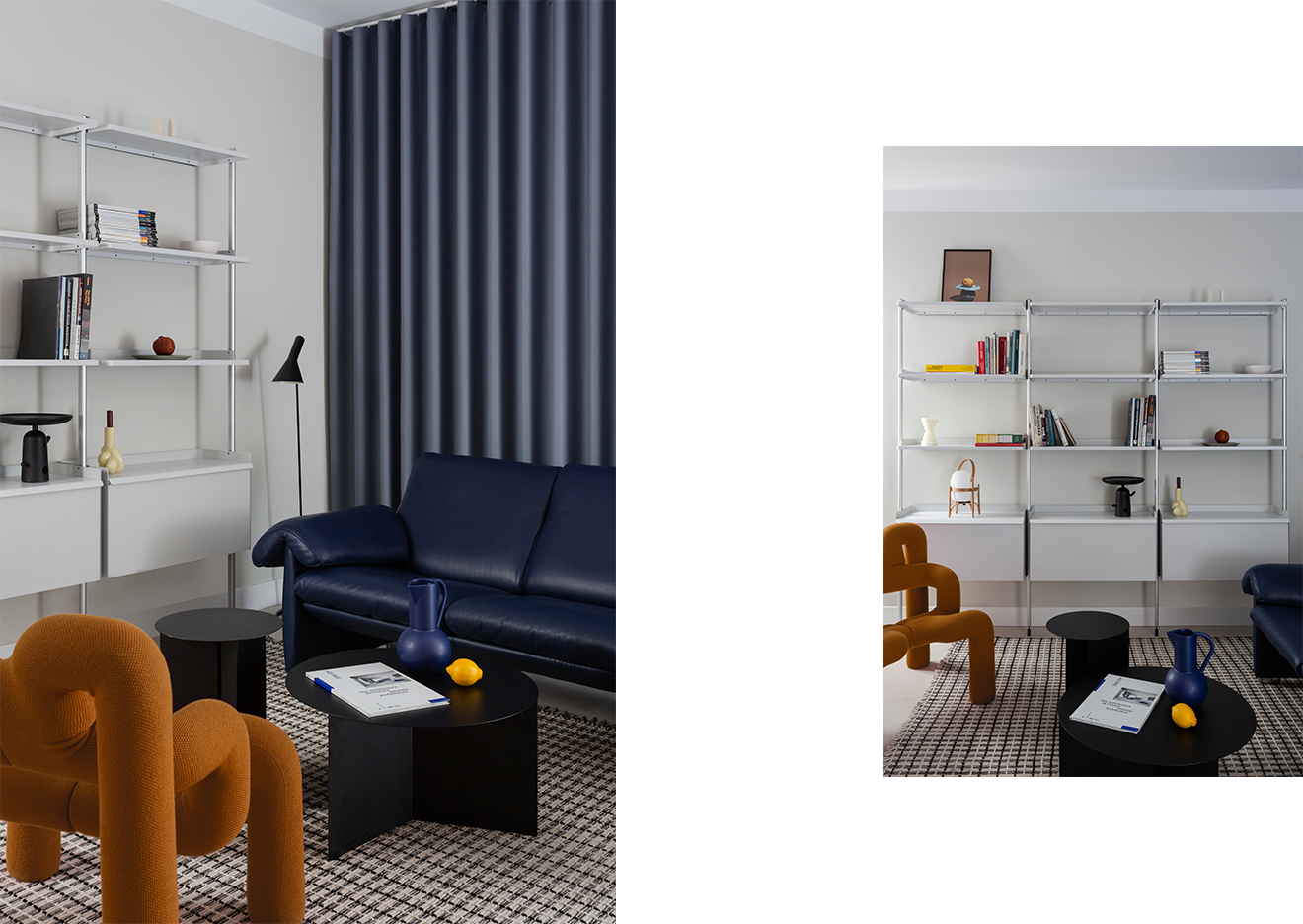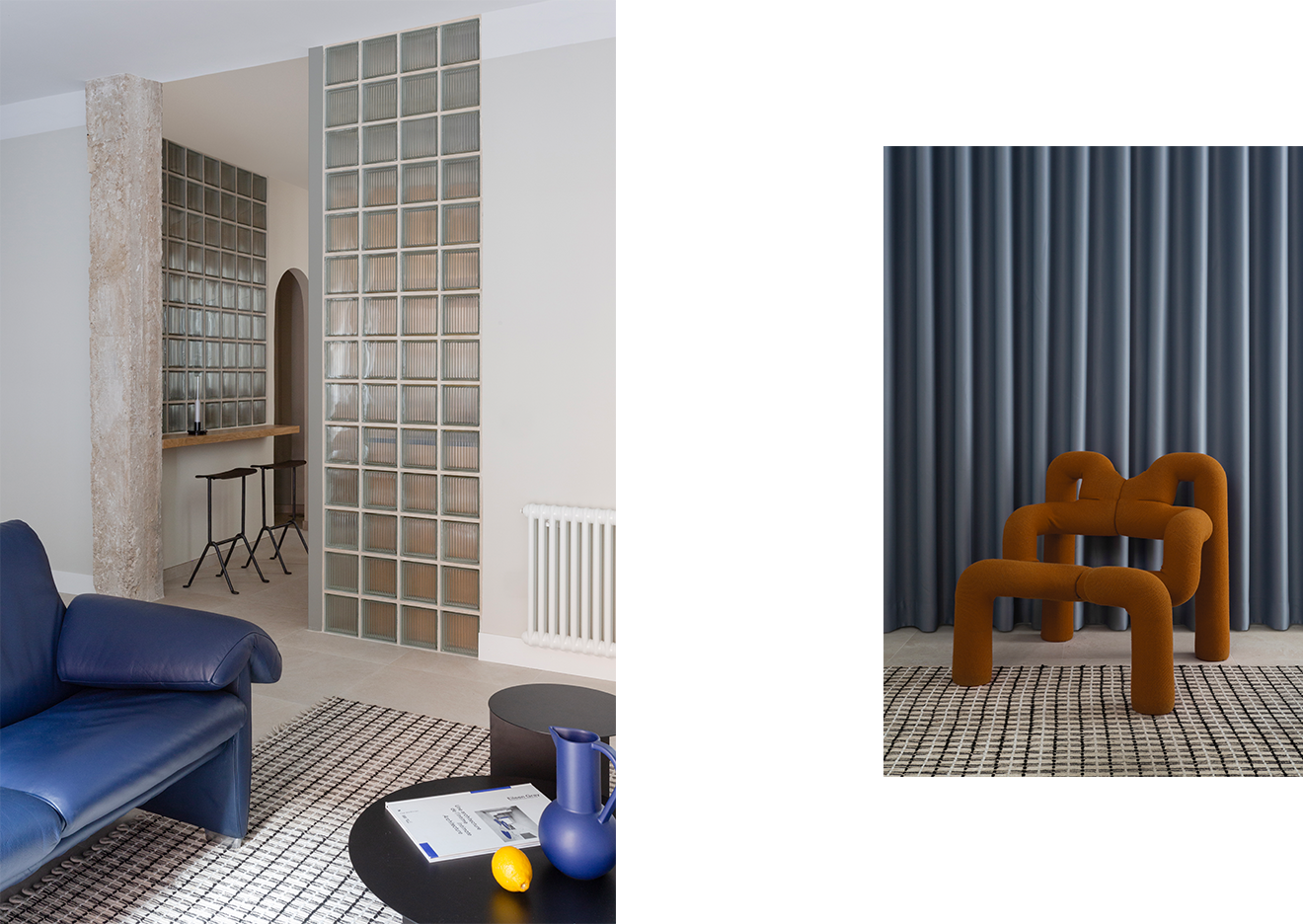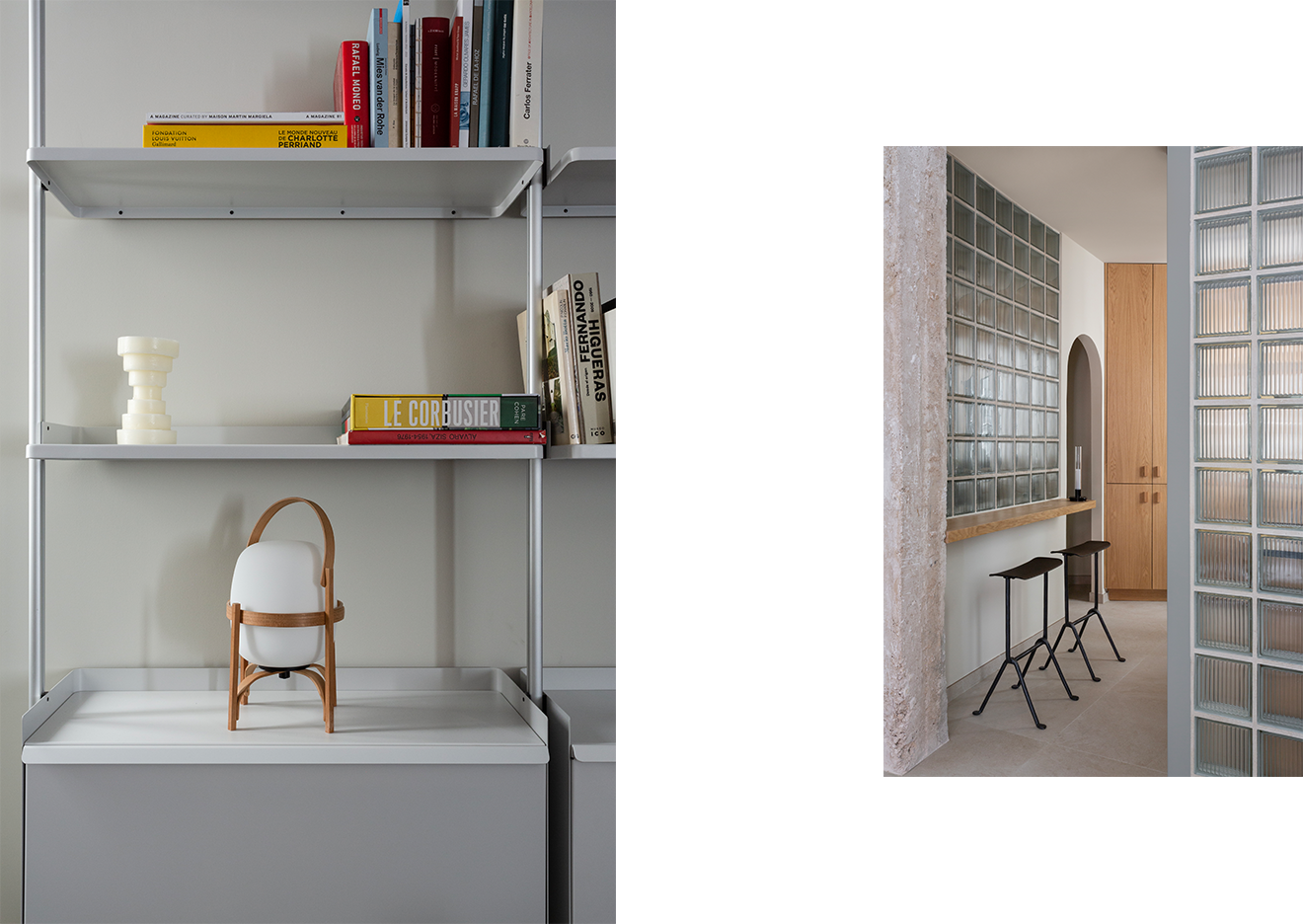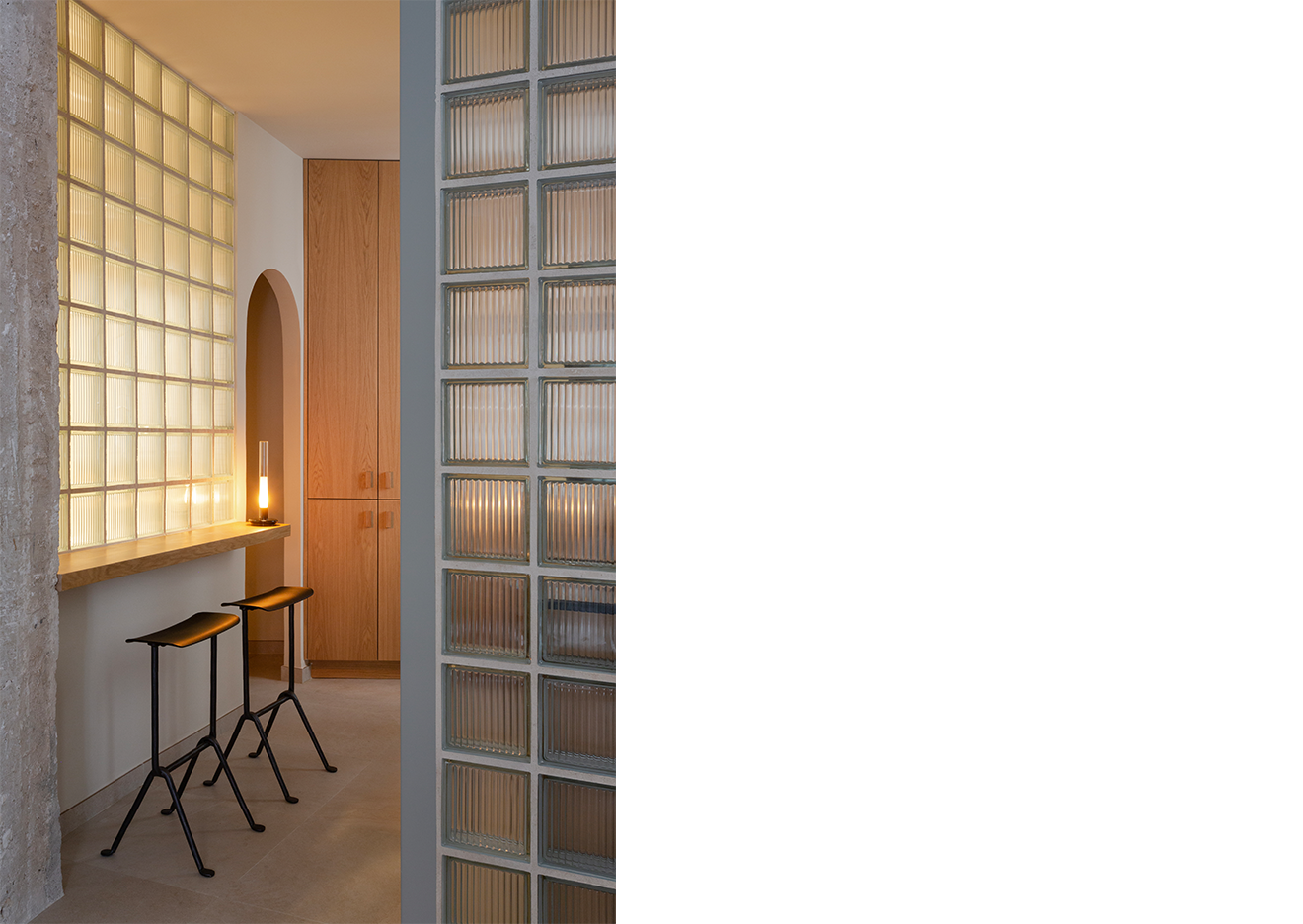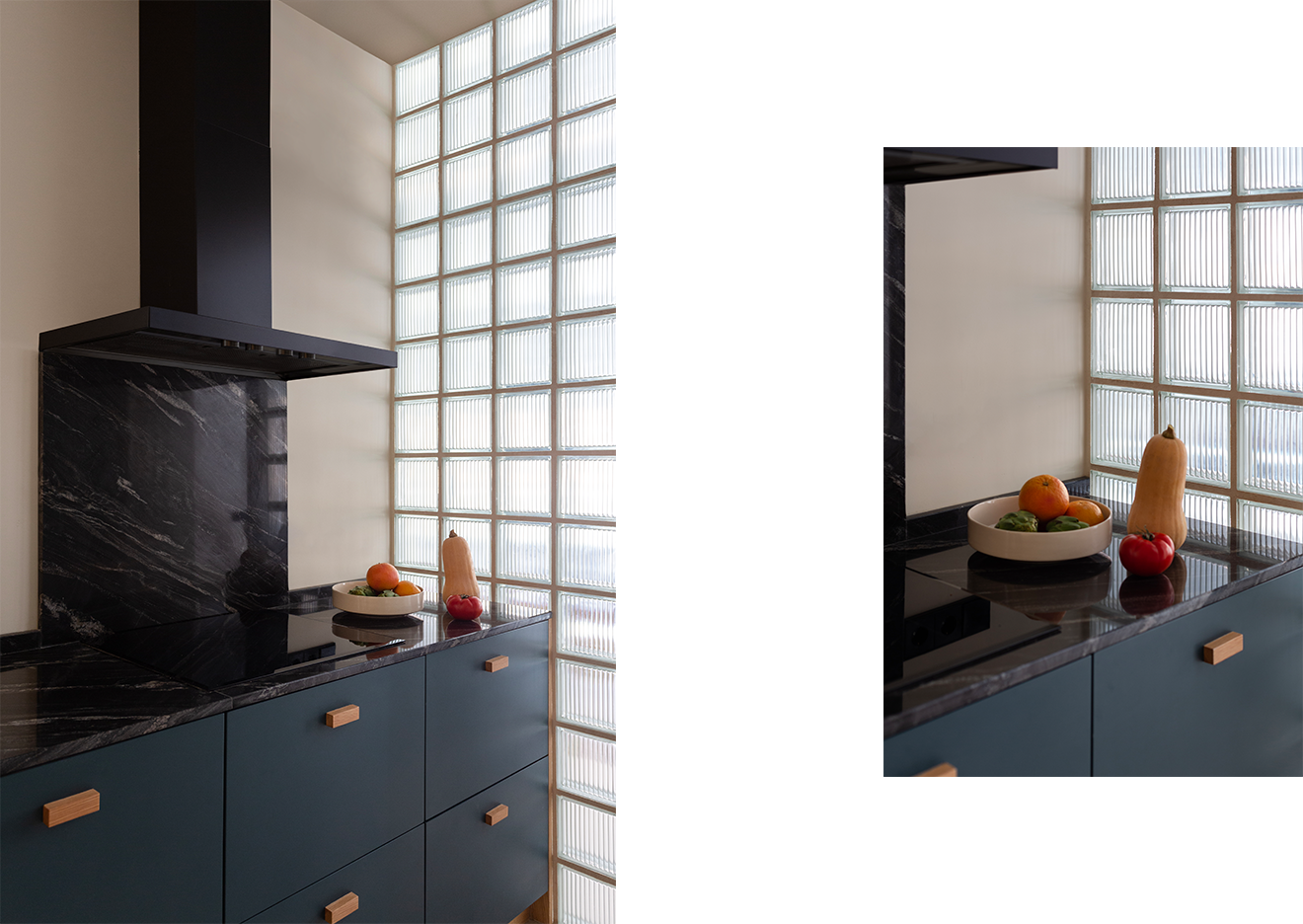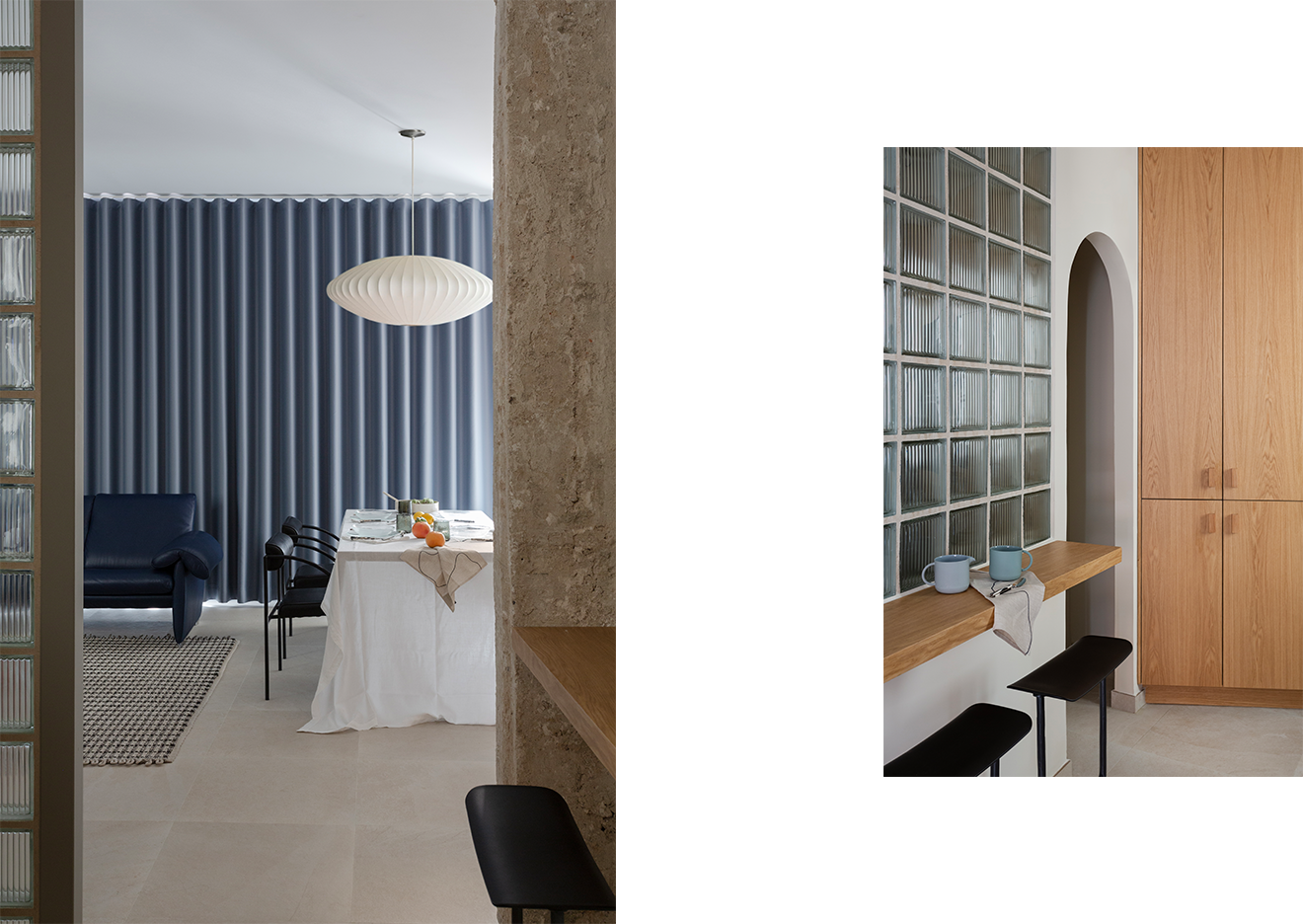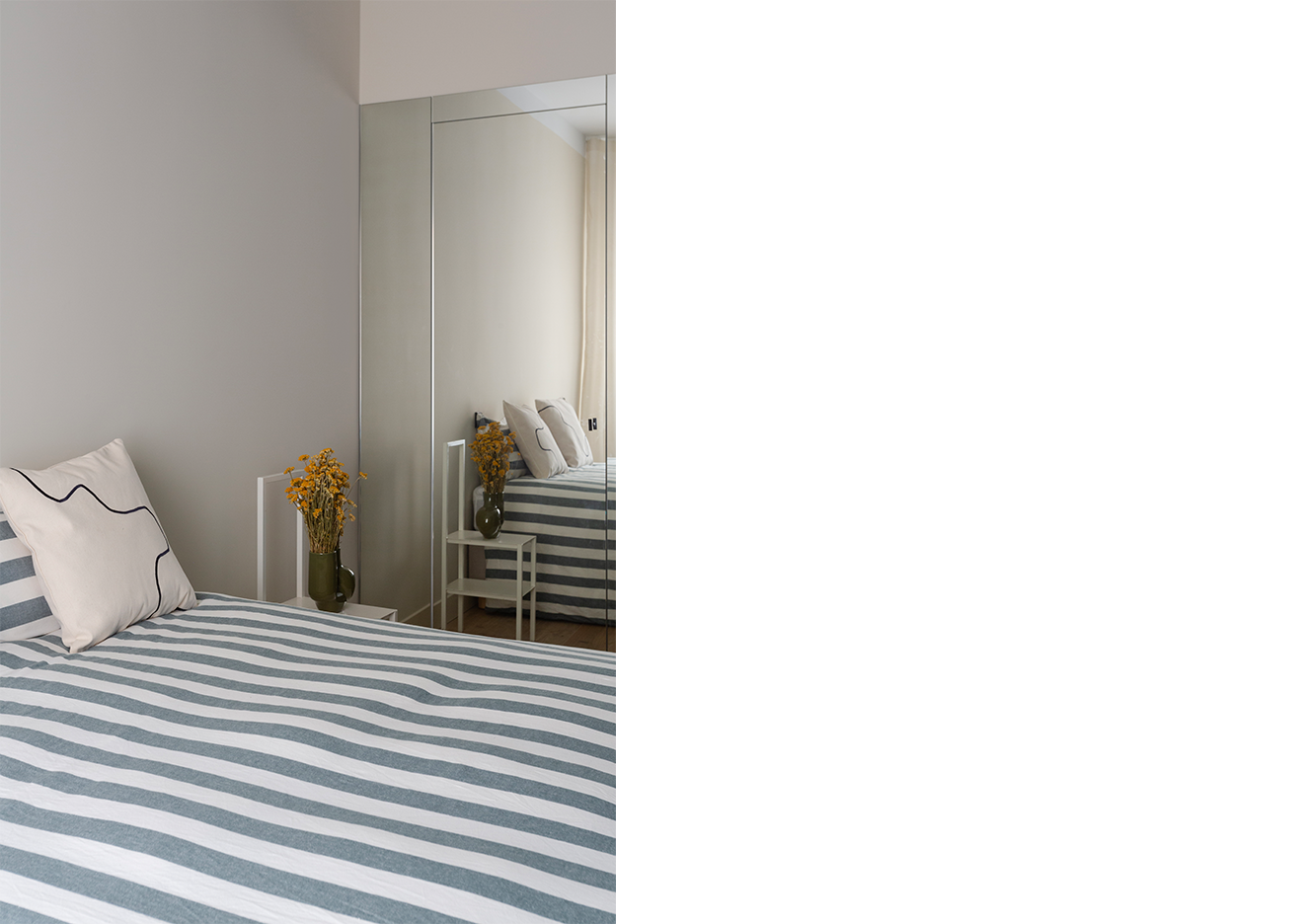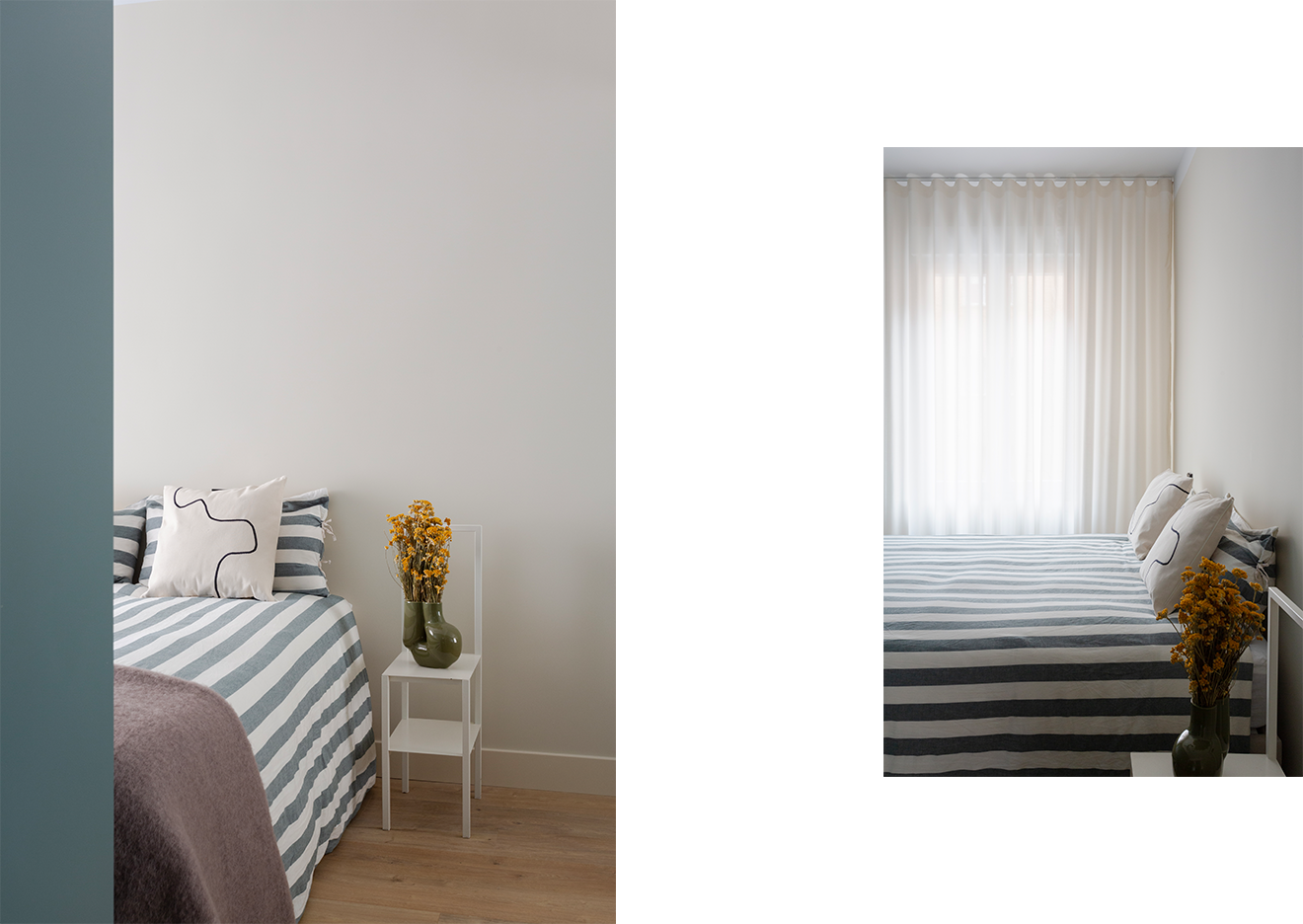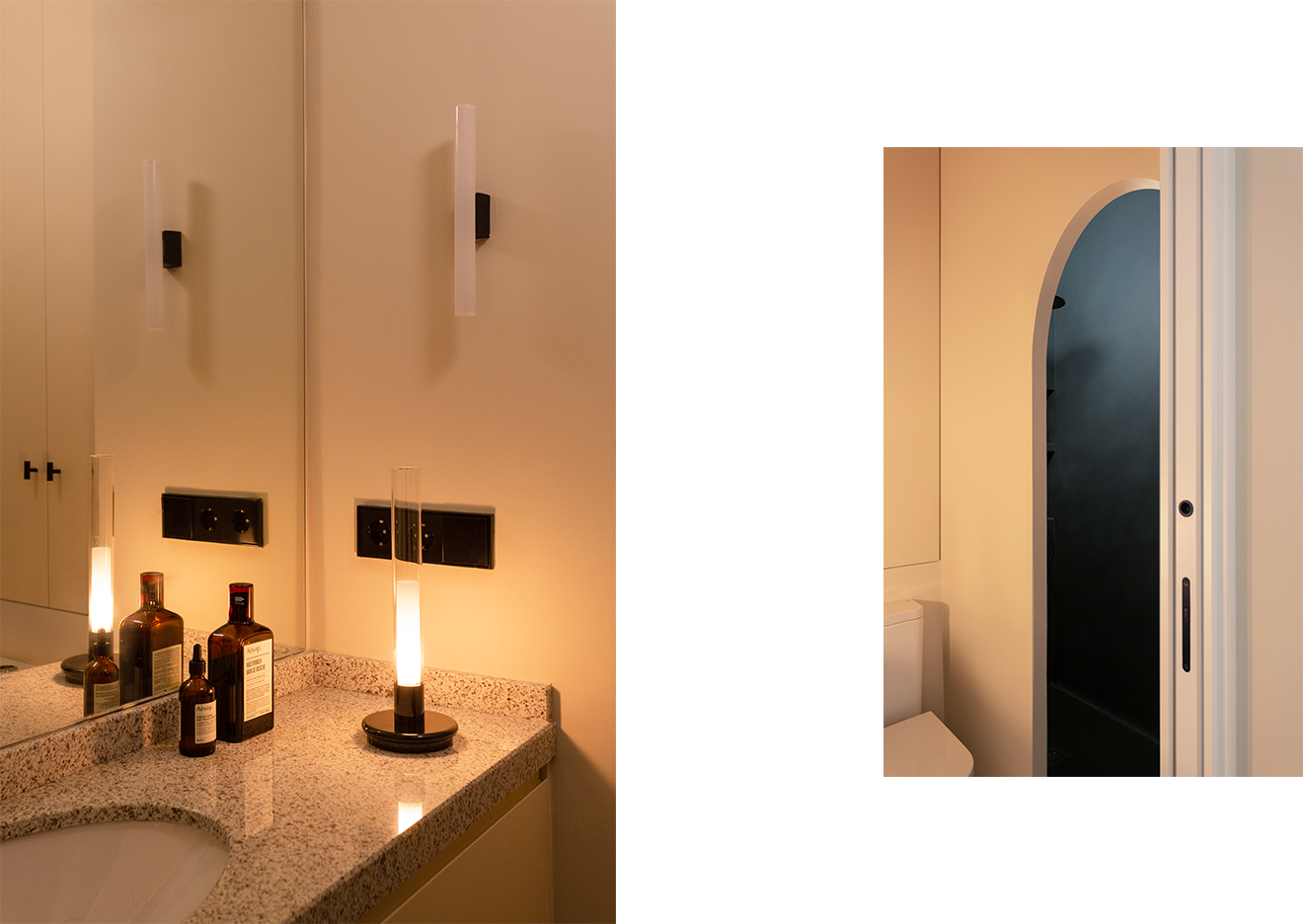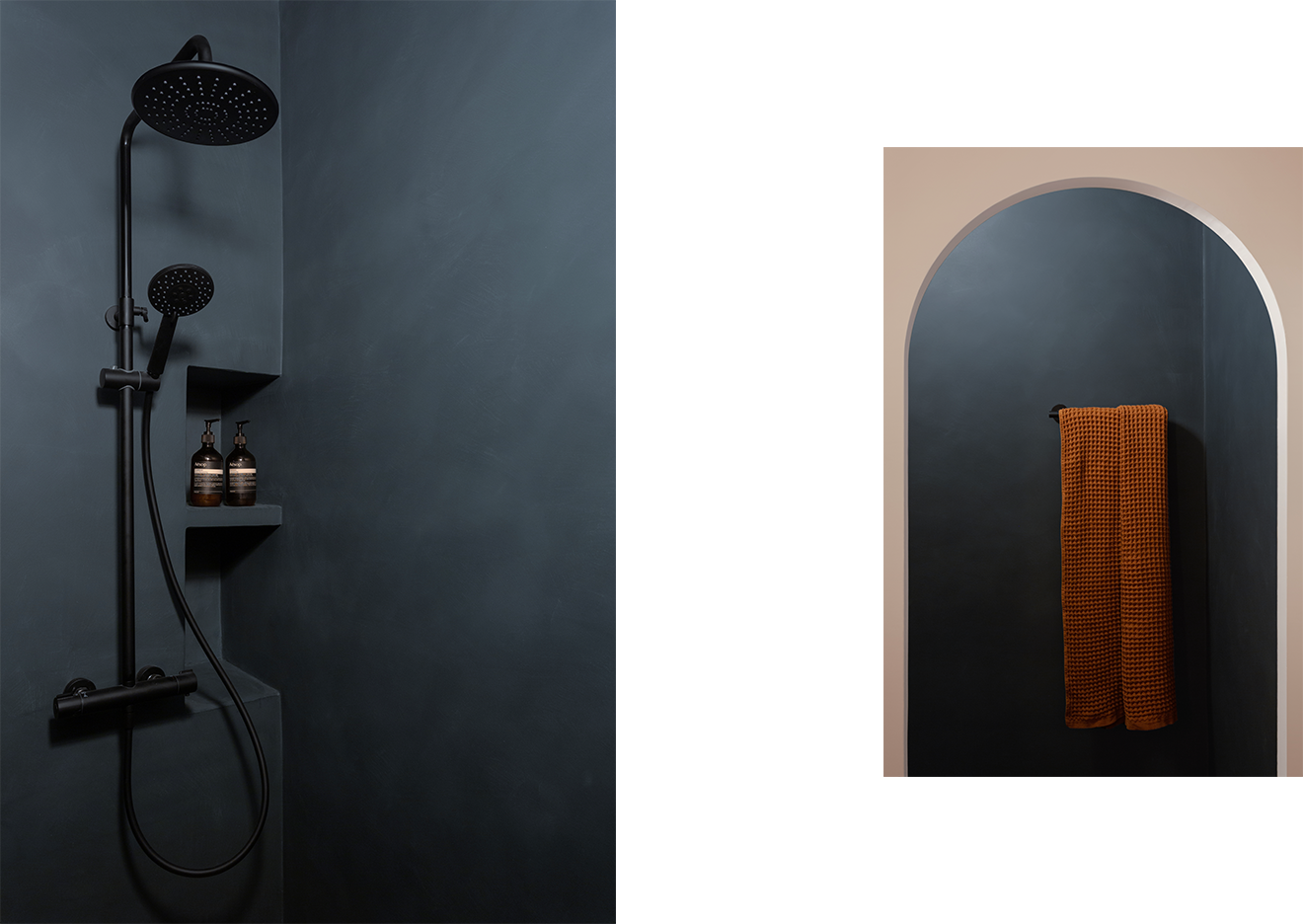 The project is located on the second floor and has plenty of ventilation and cross-light. The bedrooms and living-dining room look out onto the exterior and the kitchen and hallway overlook a large courtyard, which is why light is a key element in this project.
We chose to incorporate elements of the modern movement and a controlled chromatic range as if it were the Villa Savoye: white, creams, greys and black accents for the lighting, sockets and door handles. Colour would be incorporated into the textiles, furniture and decoration. In contrast to the neutral box, a range of bluish greens for the kitchen, cupboards and the microcement in the bathroom are in charge of contrasting with the rest.
The glass blocks are a perfect tool for dividing rooms and allowing light to pass through. The kitchen is a key piece, which is why it is made up of high units in oak wood and low units in petrol blue.
The master bedroom in beige and oak wood flooring generates a much warmer feeling. The curtain filters the light from outside. The en-suite bathroom encourages this duality with a part in beige and the shower area in a dark petroleum blue in microcement which we access through an arch.
–
Area: 100m²
Client: Privado
Design: Plutarco.
Location: Madrid
Photographs: Sergio Pradana