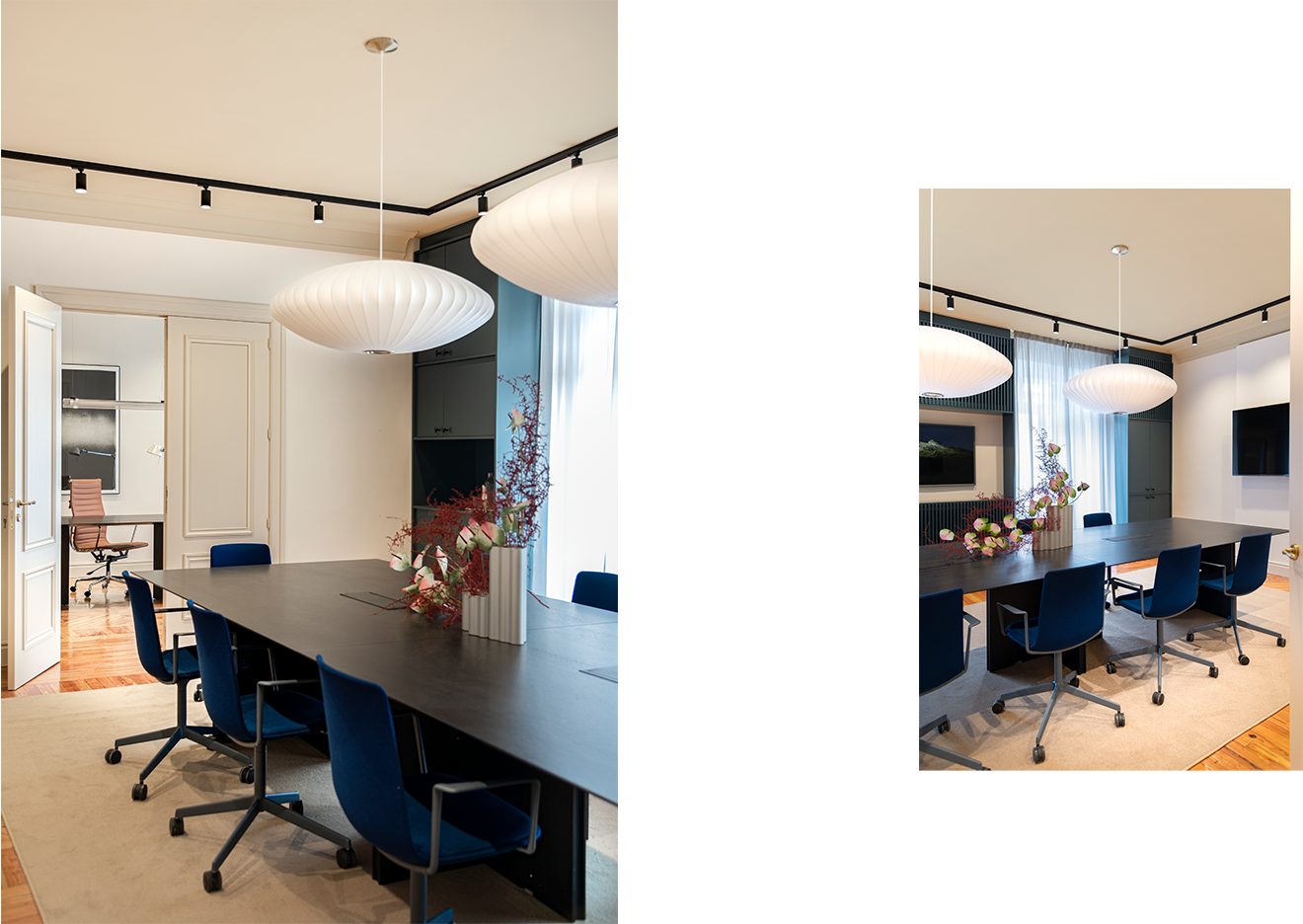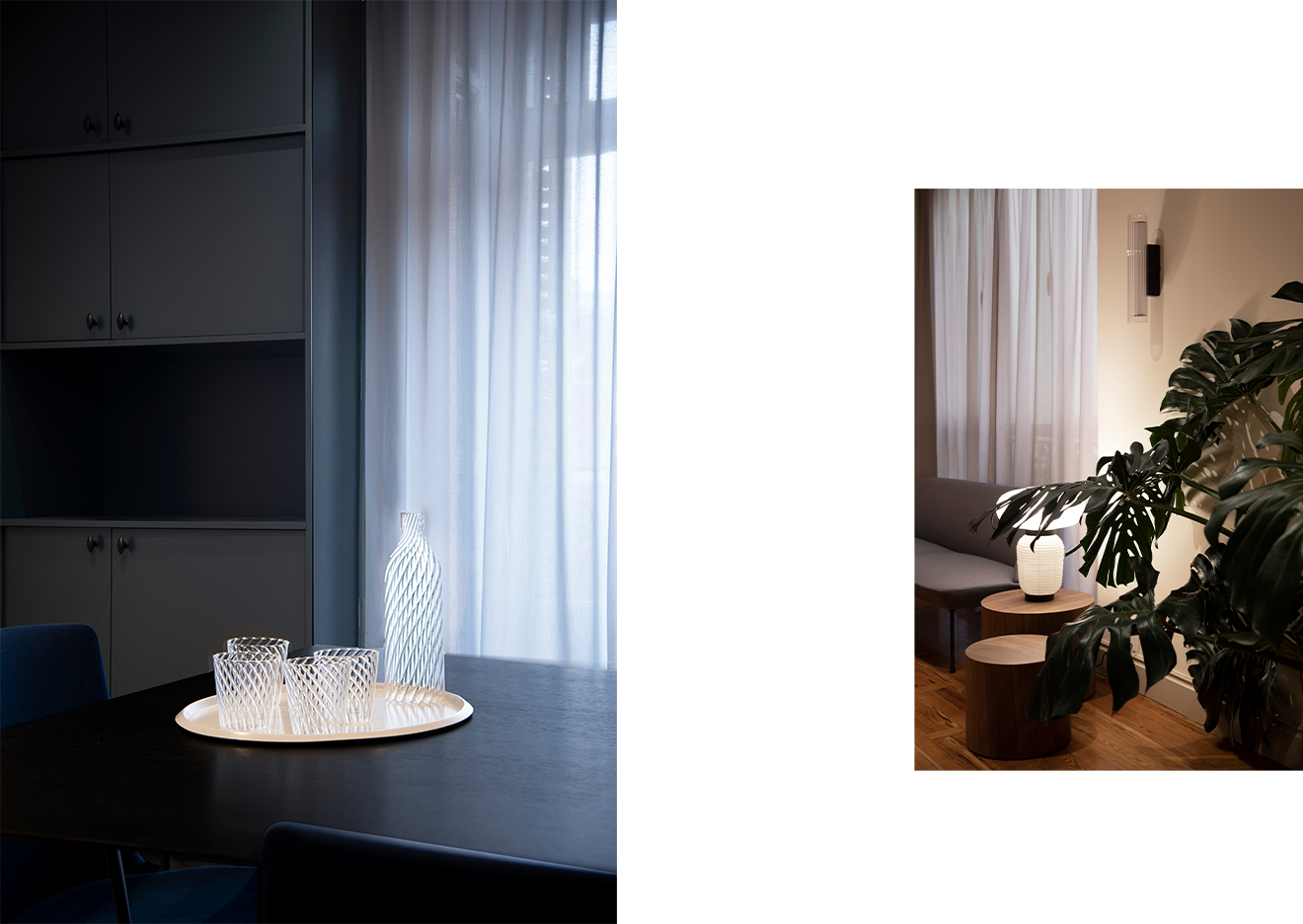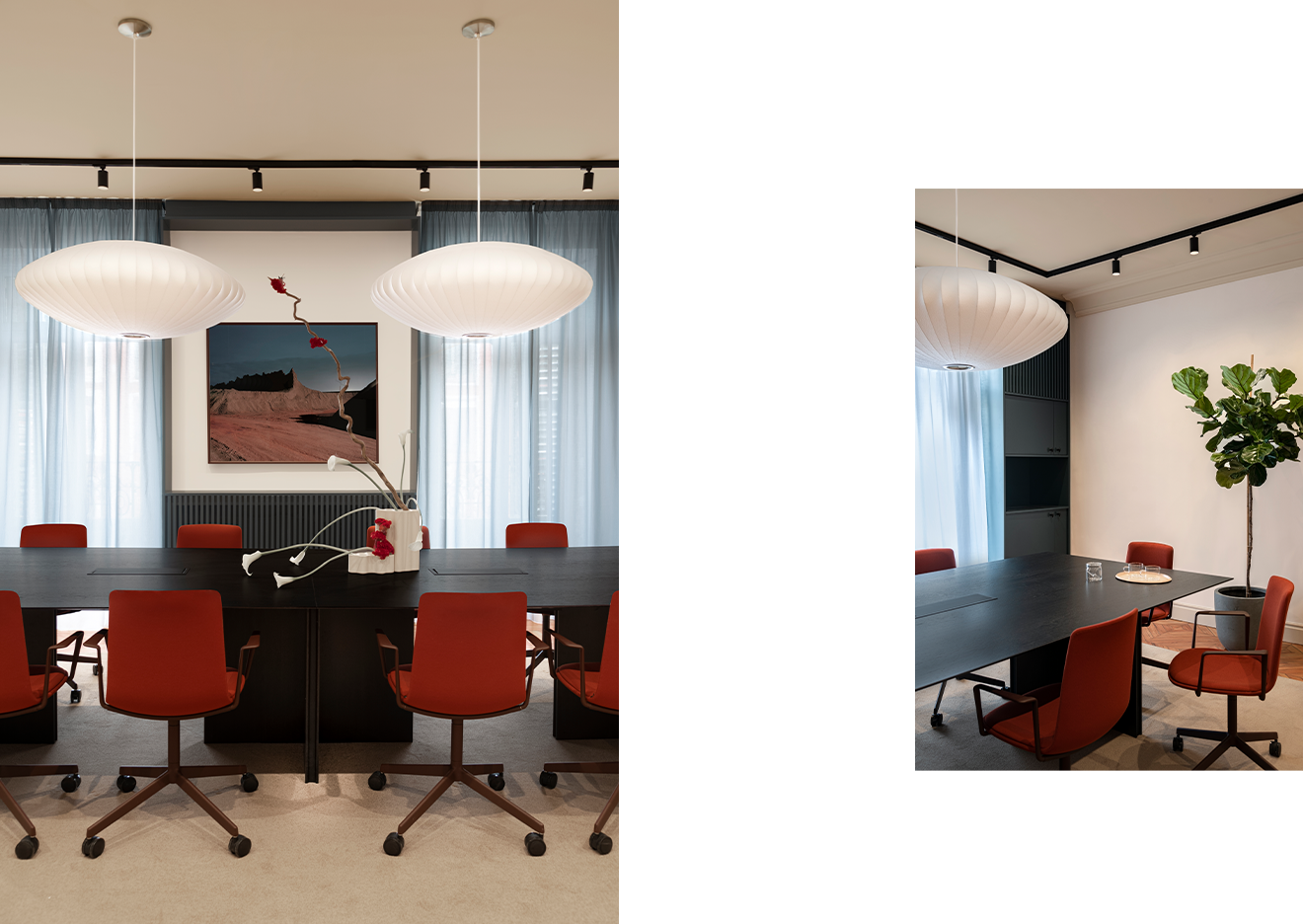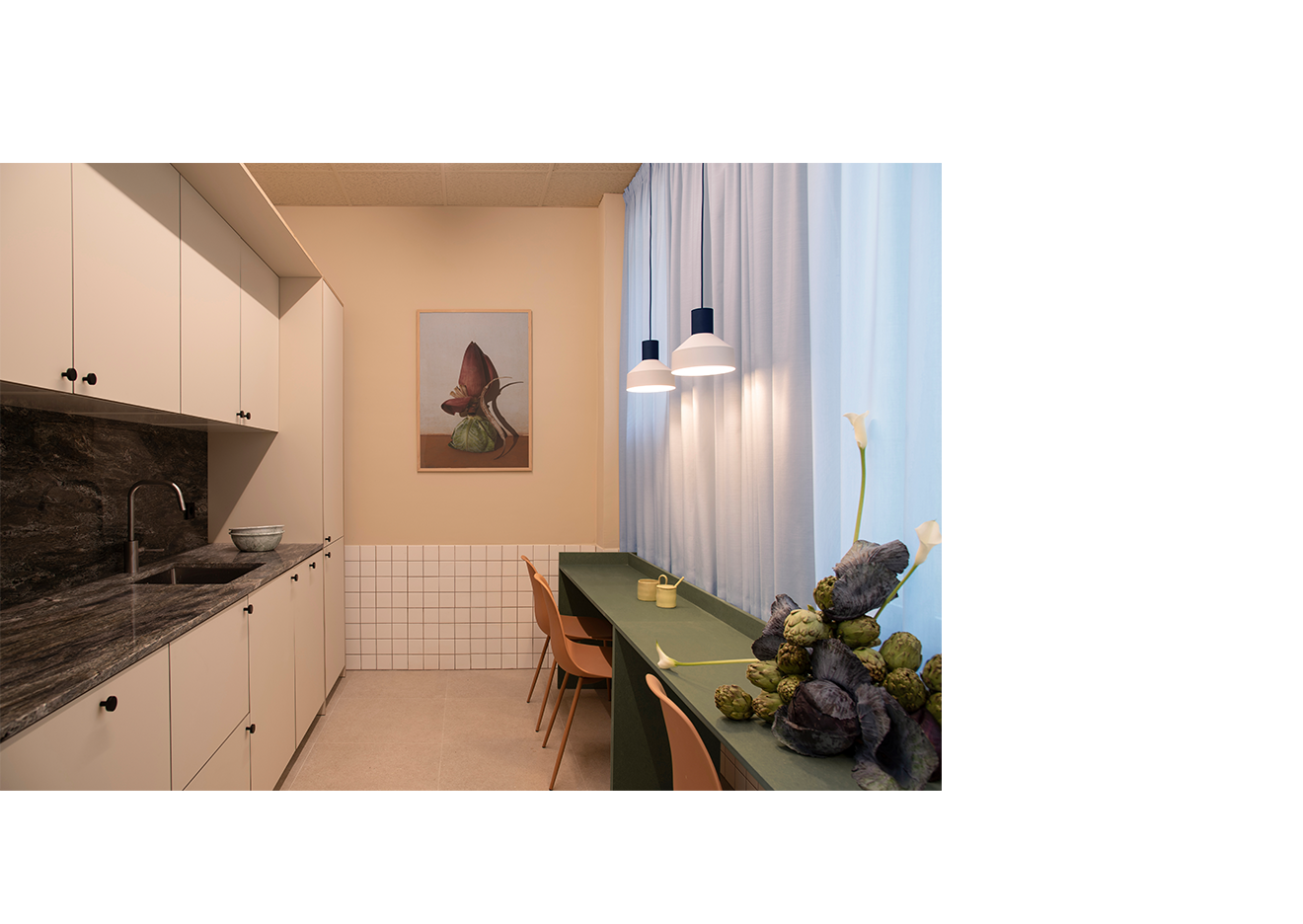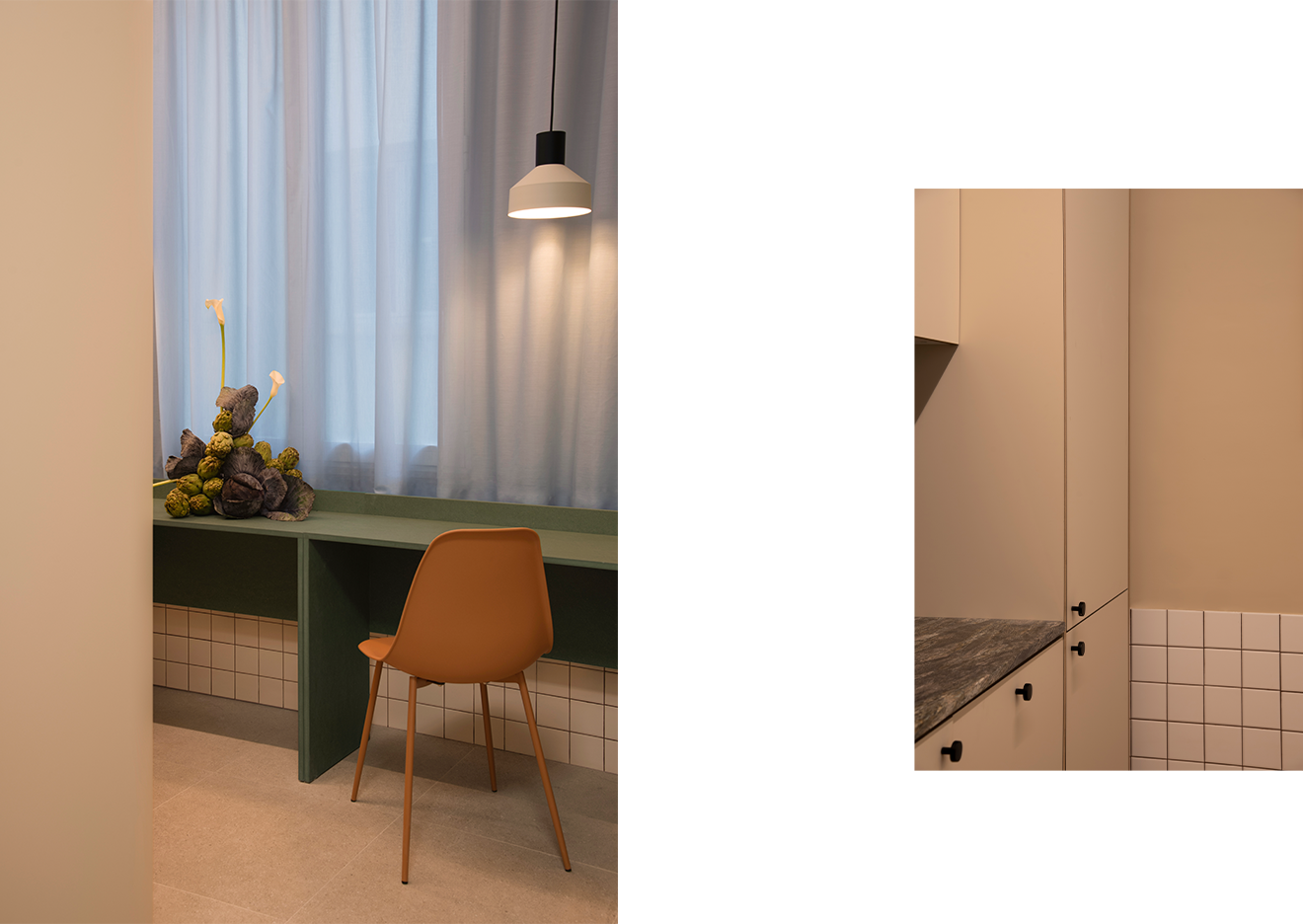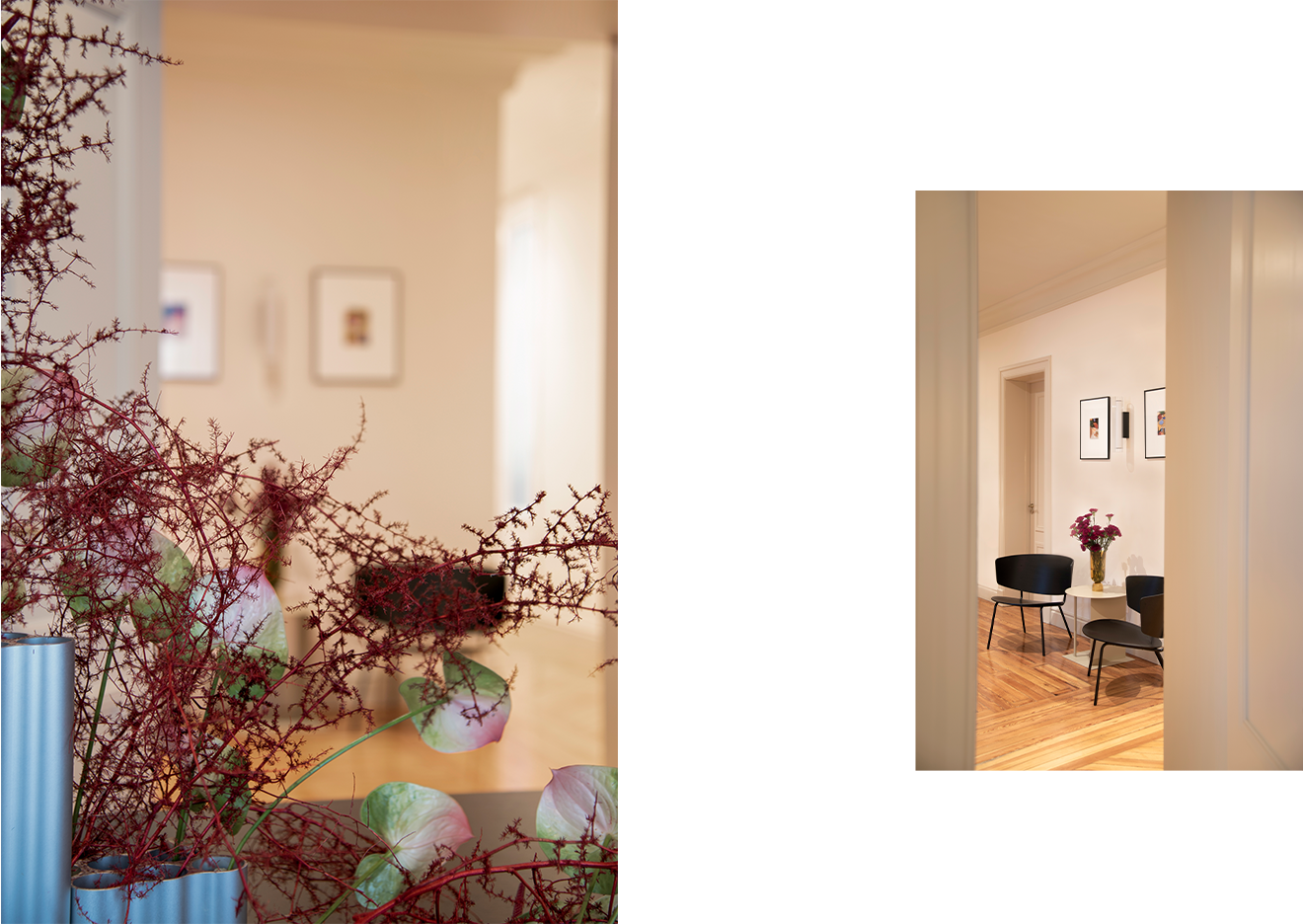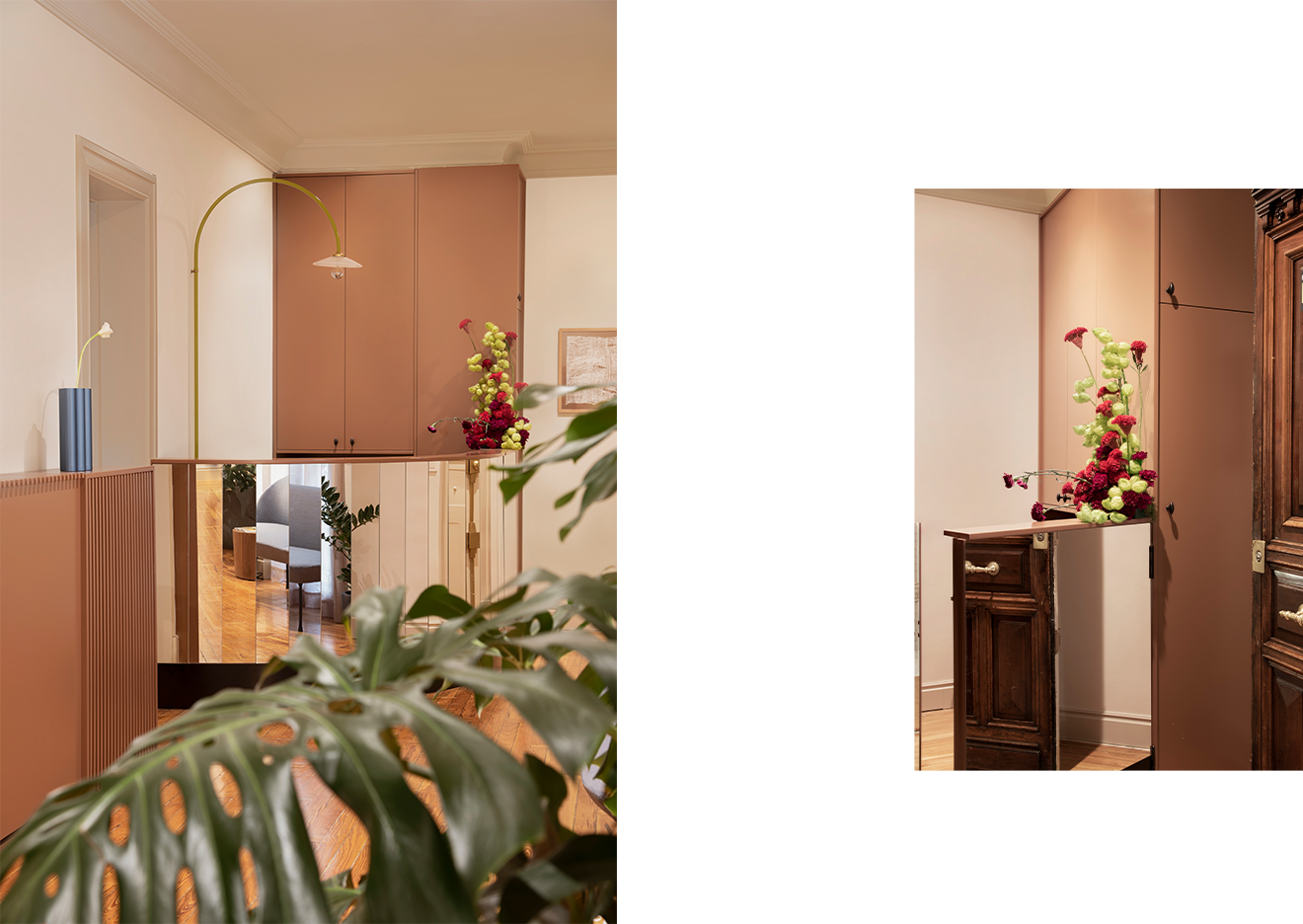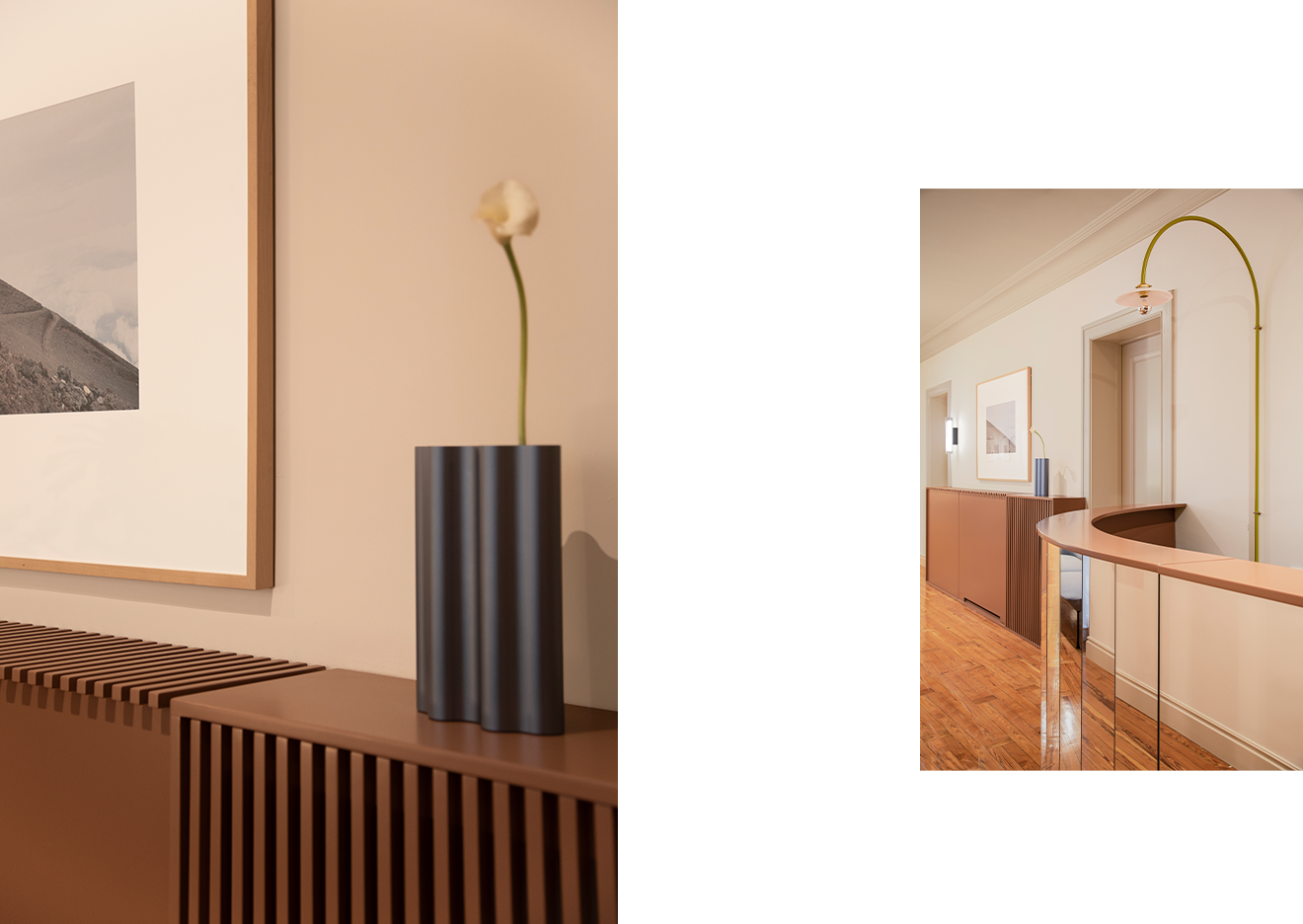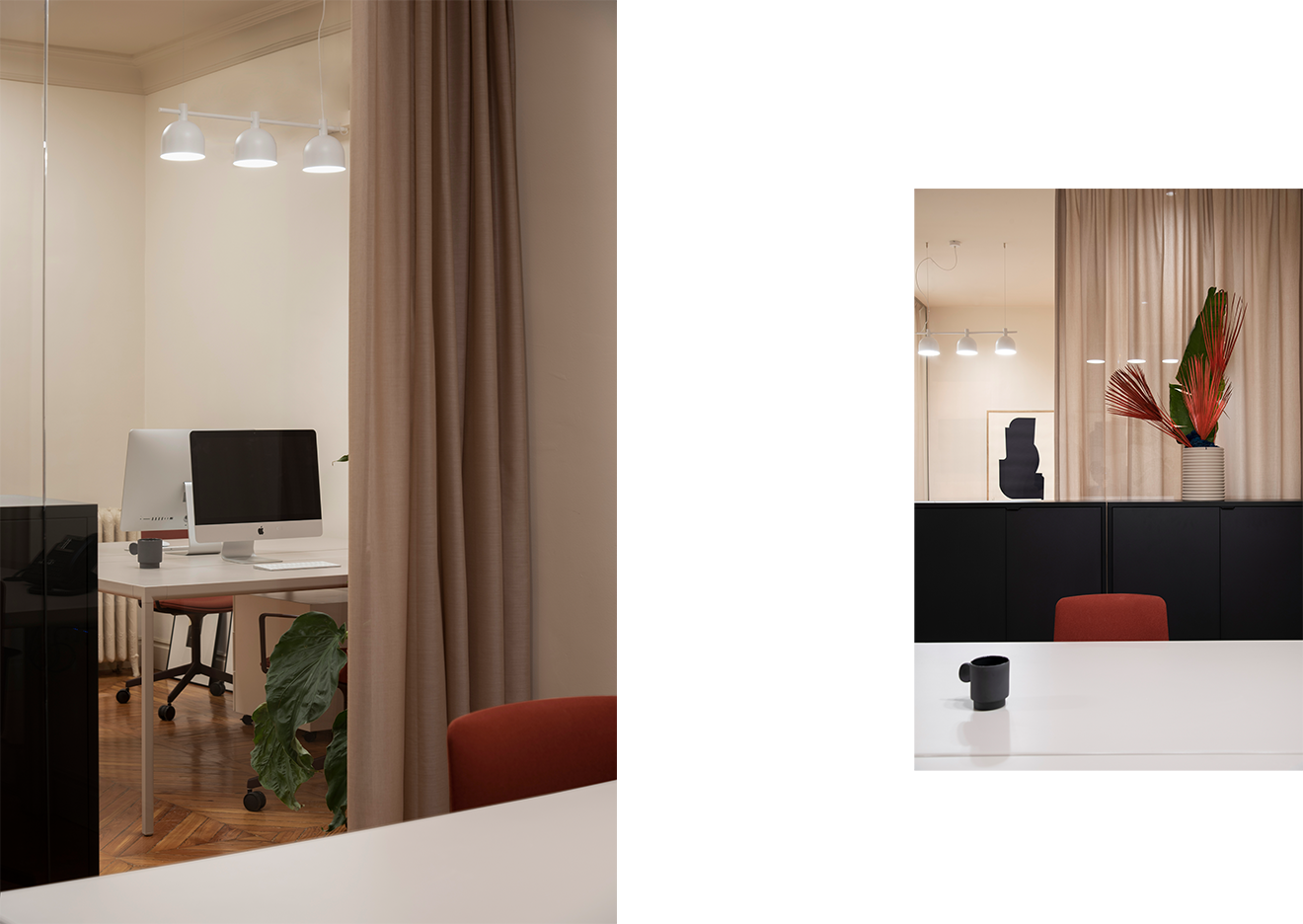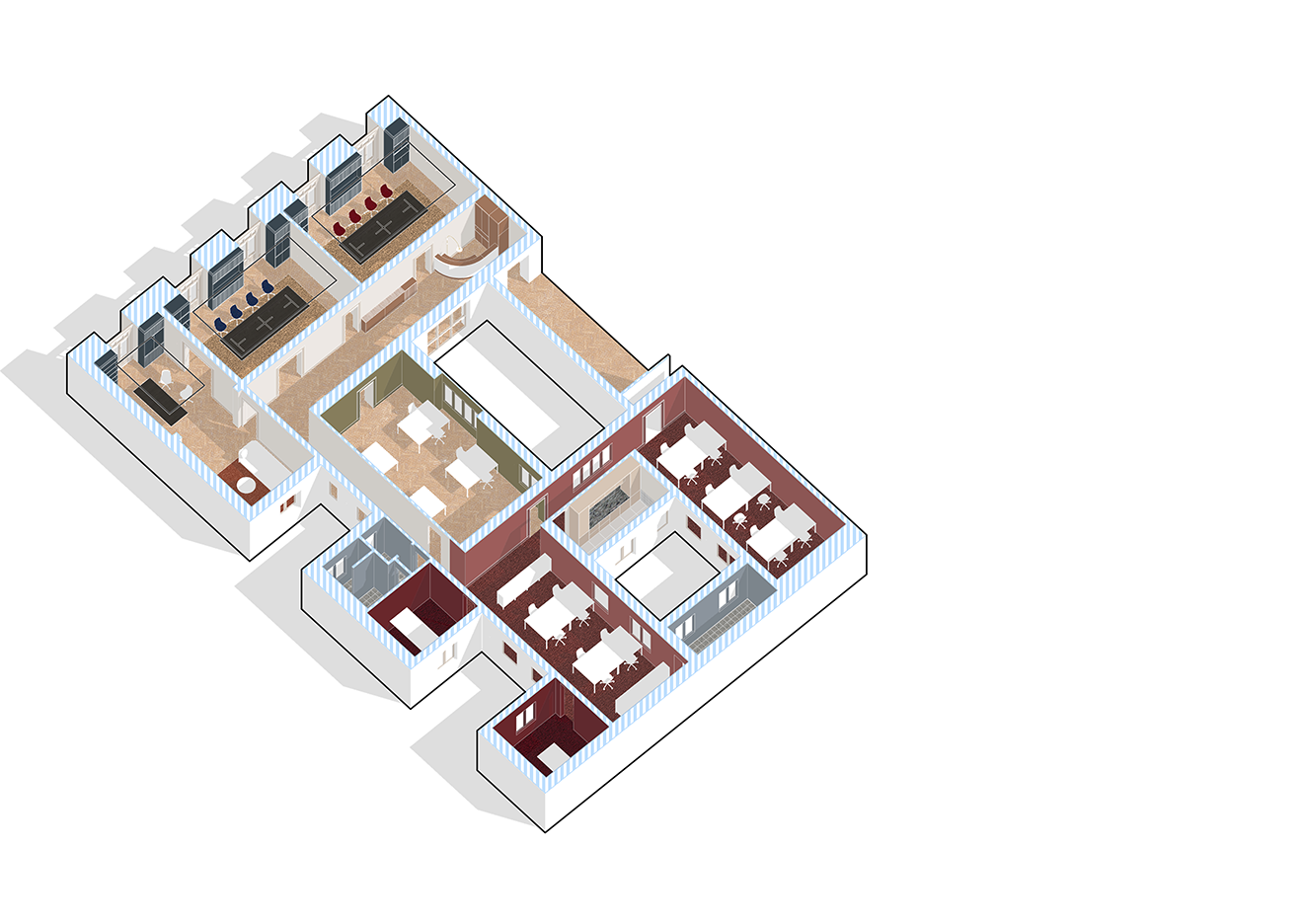 The 400m2 offices are located in a 1920's building on Serrano Street in Madrid. The original state already marked the future distribution of the project divided into three main areas. In the exterior area and overlooking Serrano street is the reception, the waiting area, the meeting rooms and the main office. In the centre is the first work area with the communal kitchen and bathrooms, and in the back area is the workbench area and two offices.
The building had a herringbone pine floor, high ceilings, mouldings, boiseries and solid wood carpentry. We decided to integrate these classic elements with more contemporary design touches and more vibrant colours.
As soon as you enter, you are greeted by a custom-made counter in camel and mirror and its semicircular shape accompanies you inside. The first meeting room with touches of maroon and terracotta is located in the entry. The second meeting room, this time in blue colours, is the one that connects with the main office.
The Cubro kitchen was proposed as an oasis of tranquillity and warm, calm colours. Beige is the main colour, but green complements it.
–
Area: 400m²
Client: Private
Design: Plutarco.
Location: Madrid
Photographs: Aurea Rodríguez