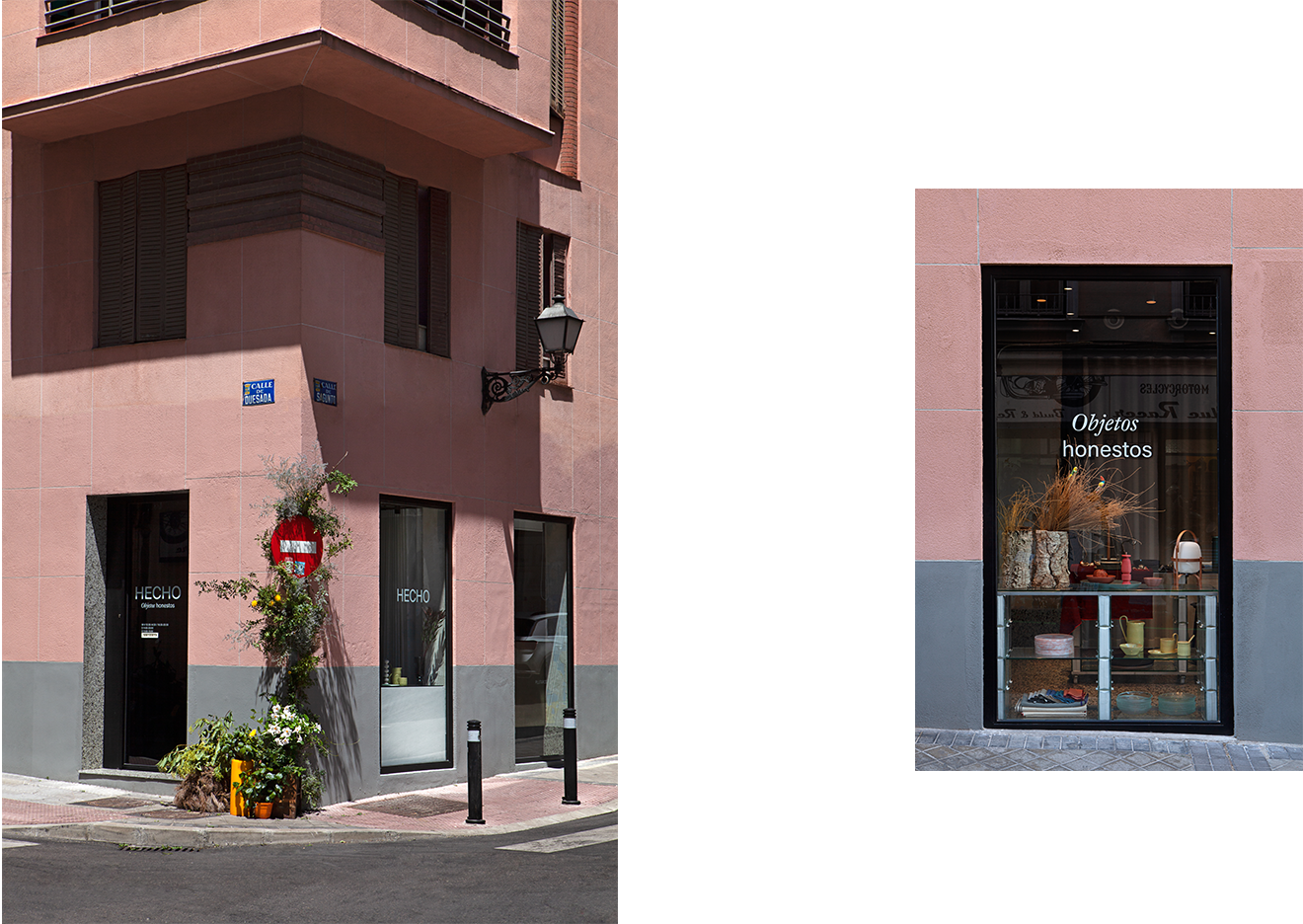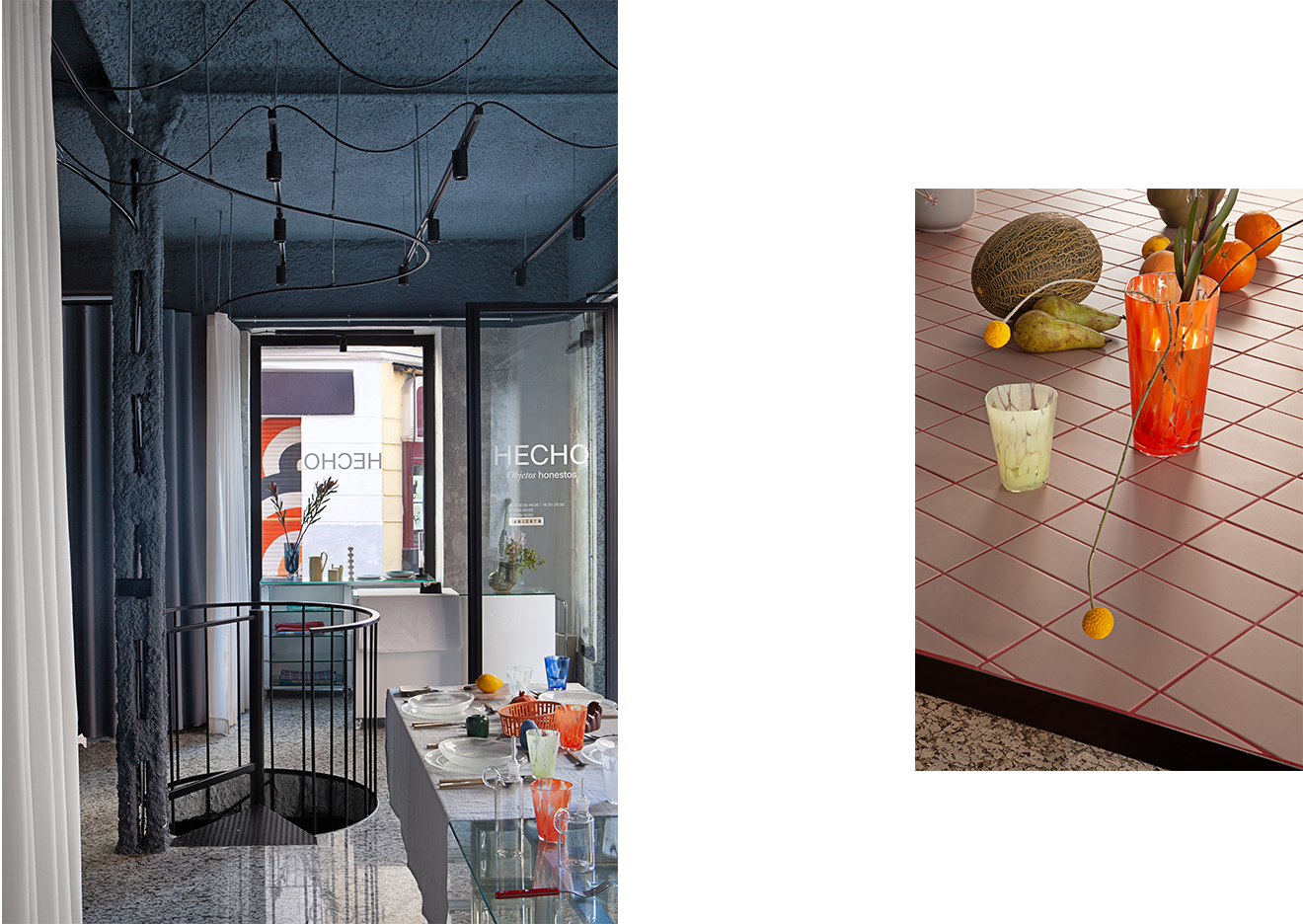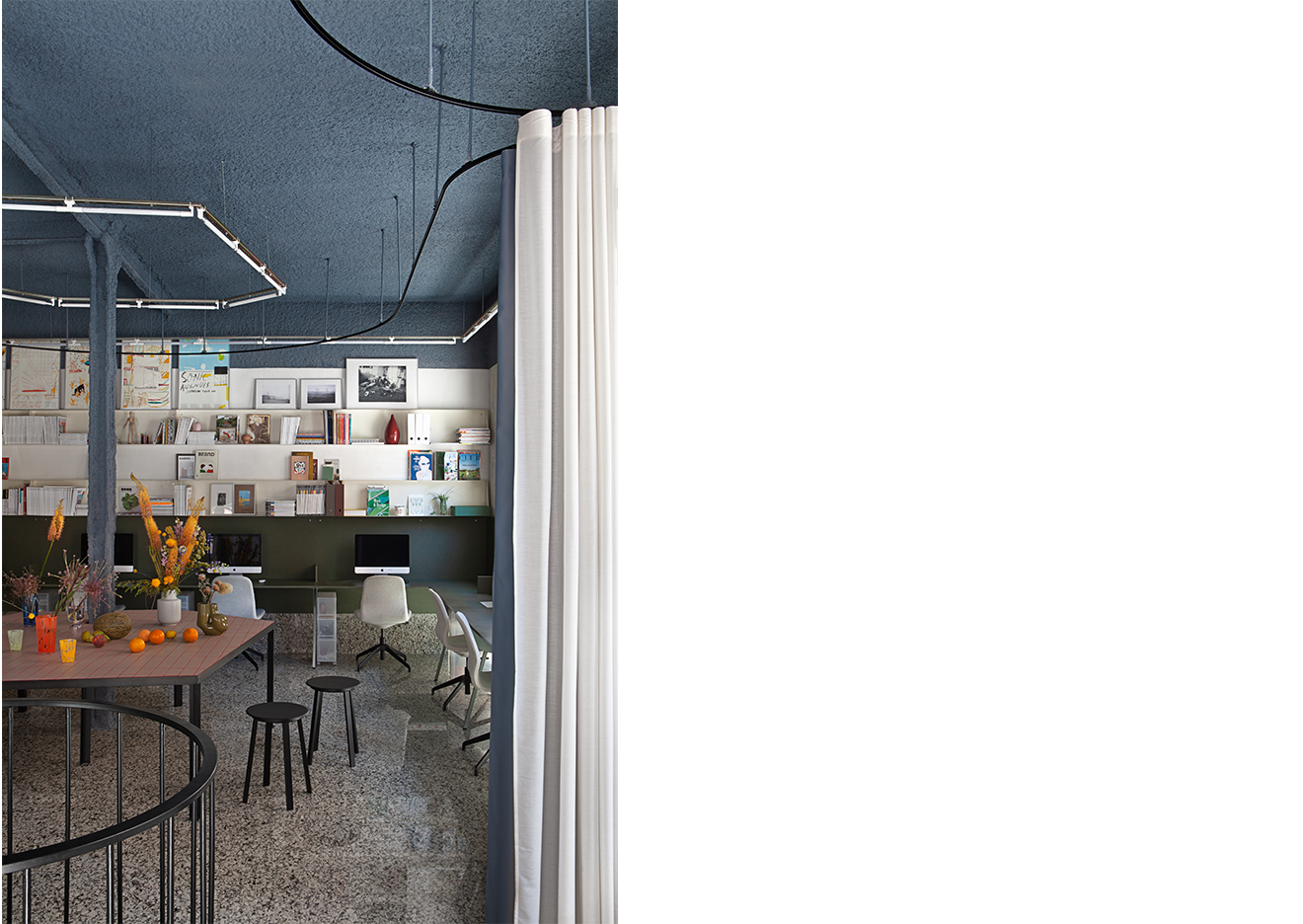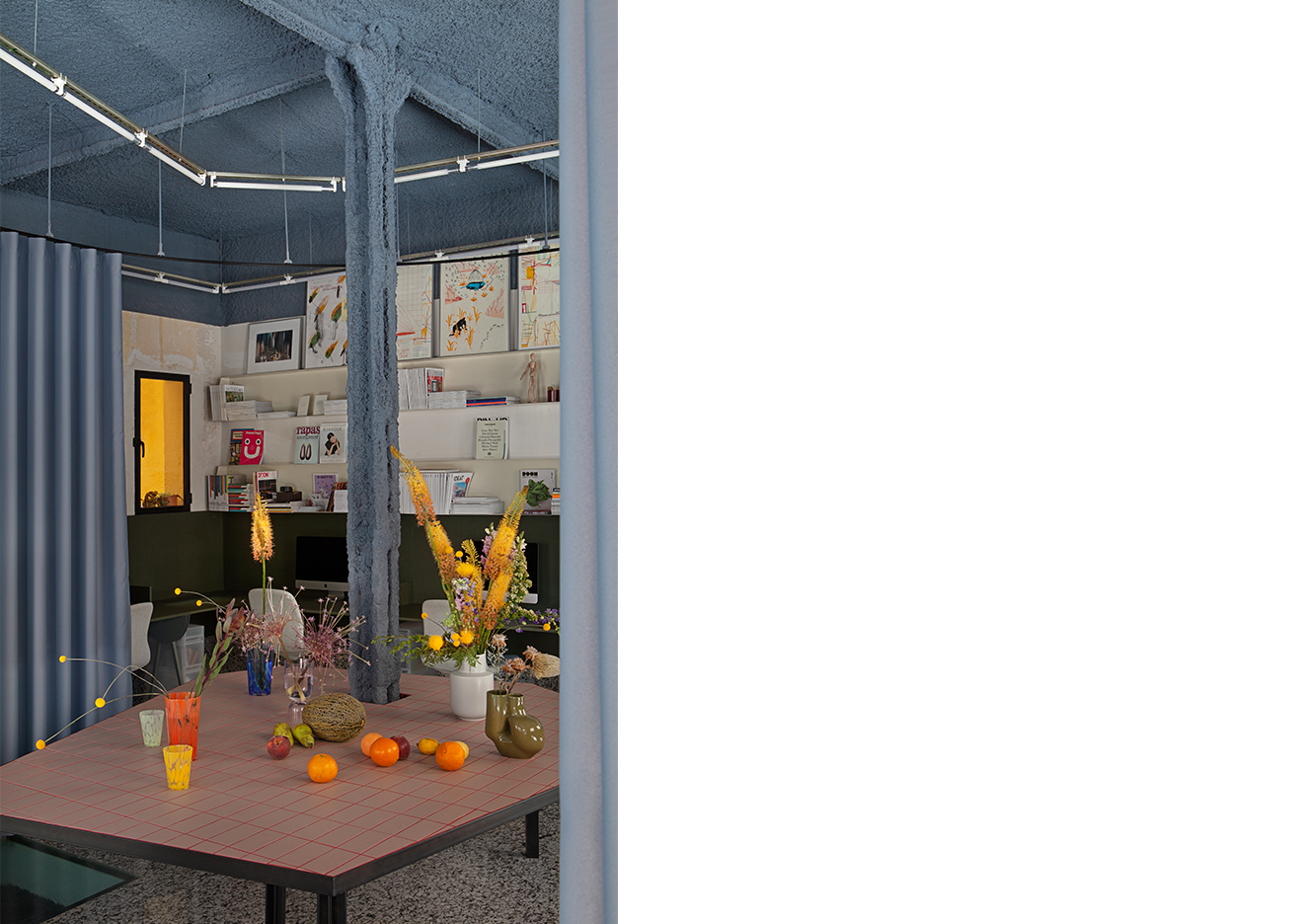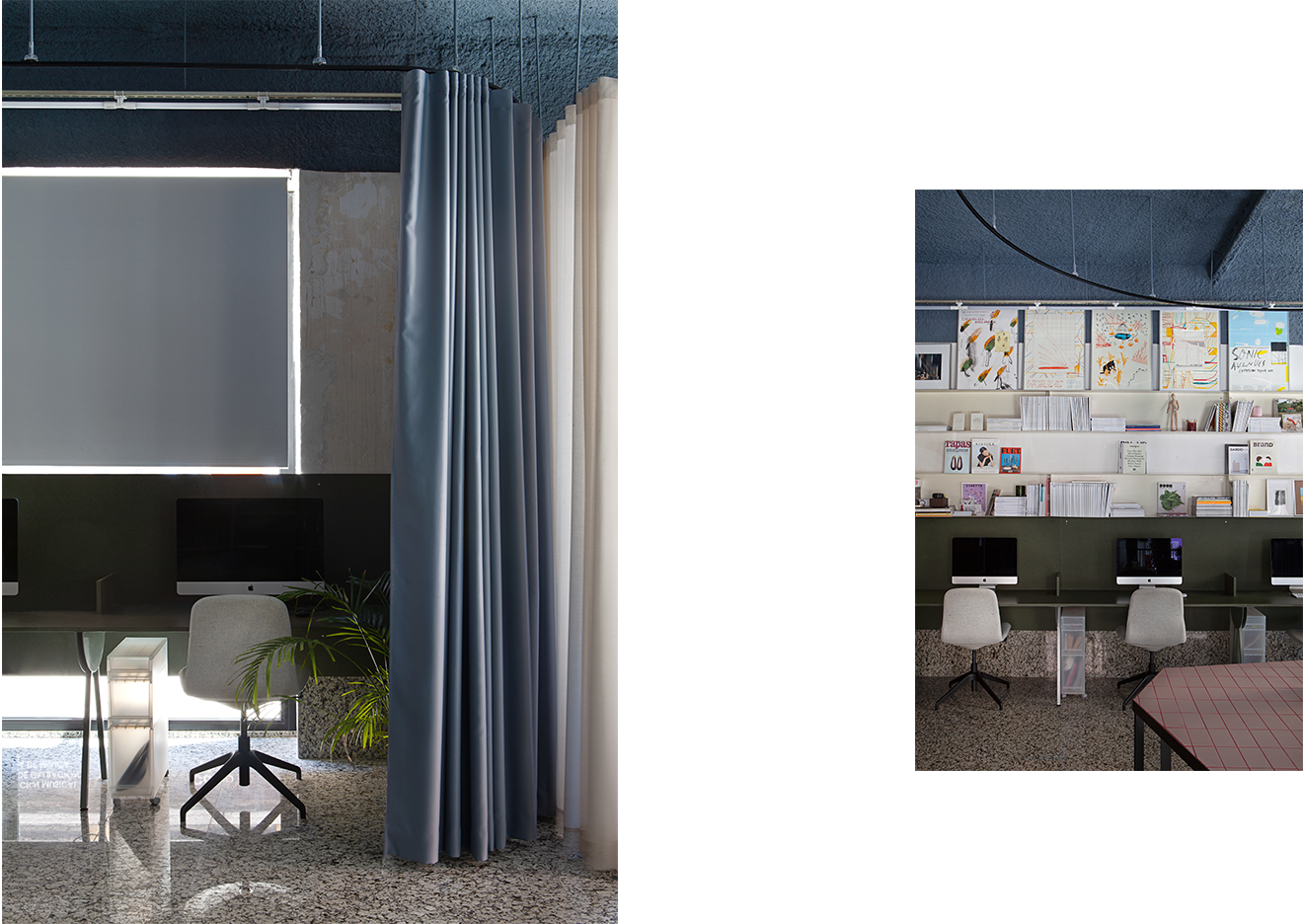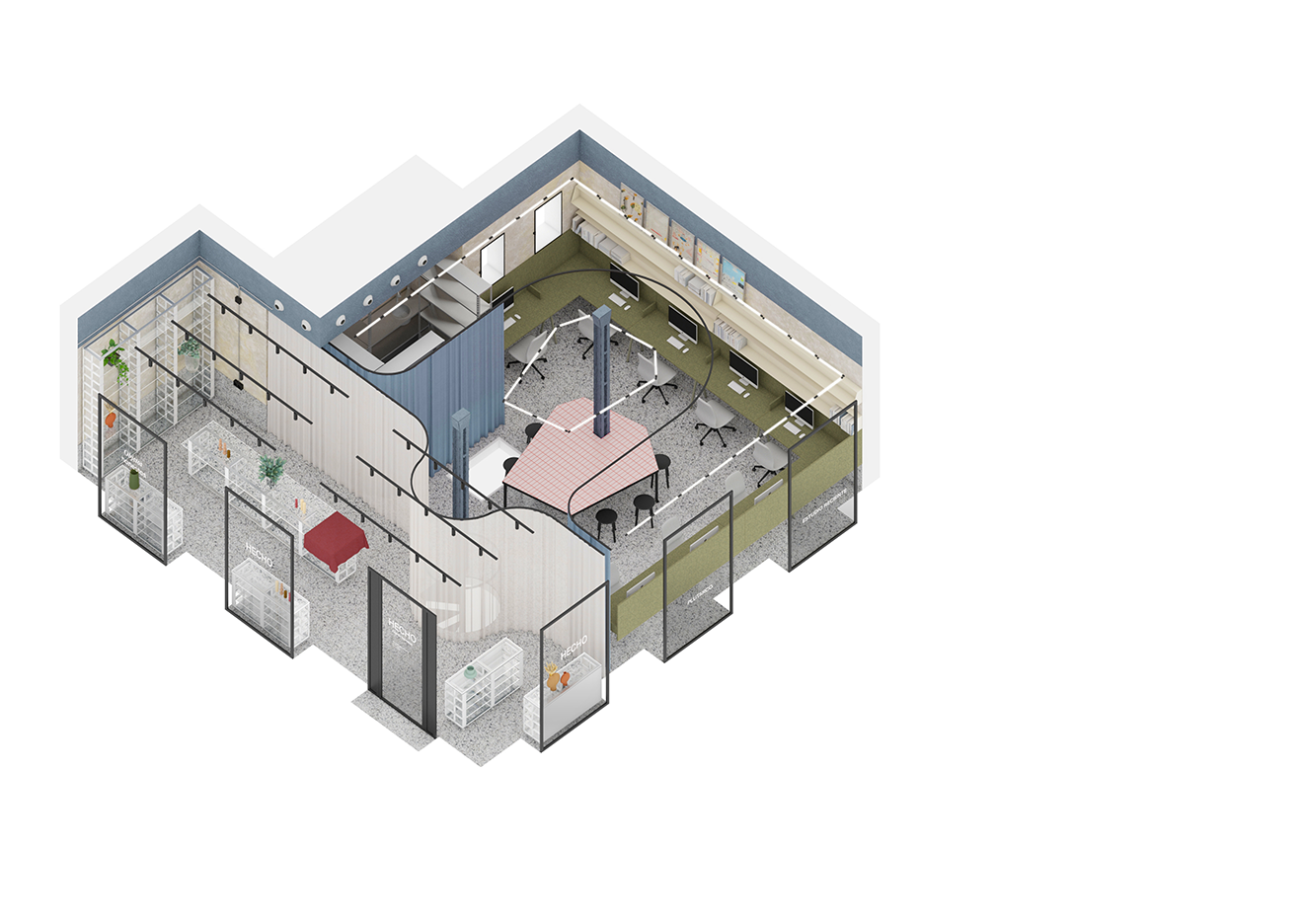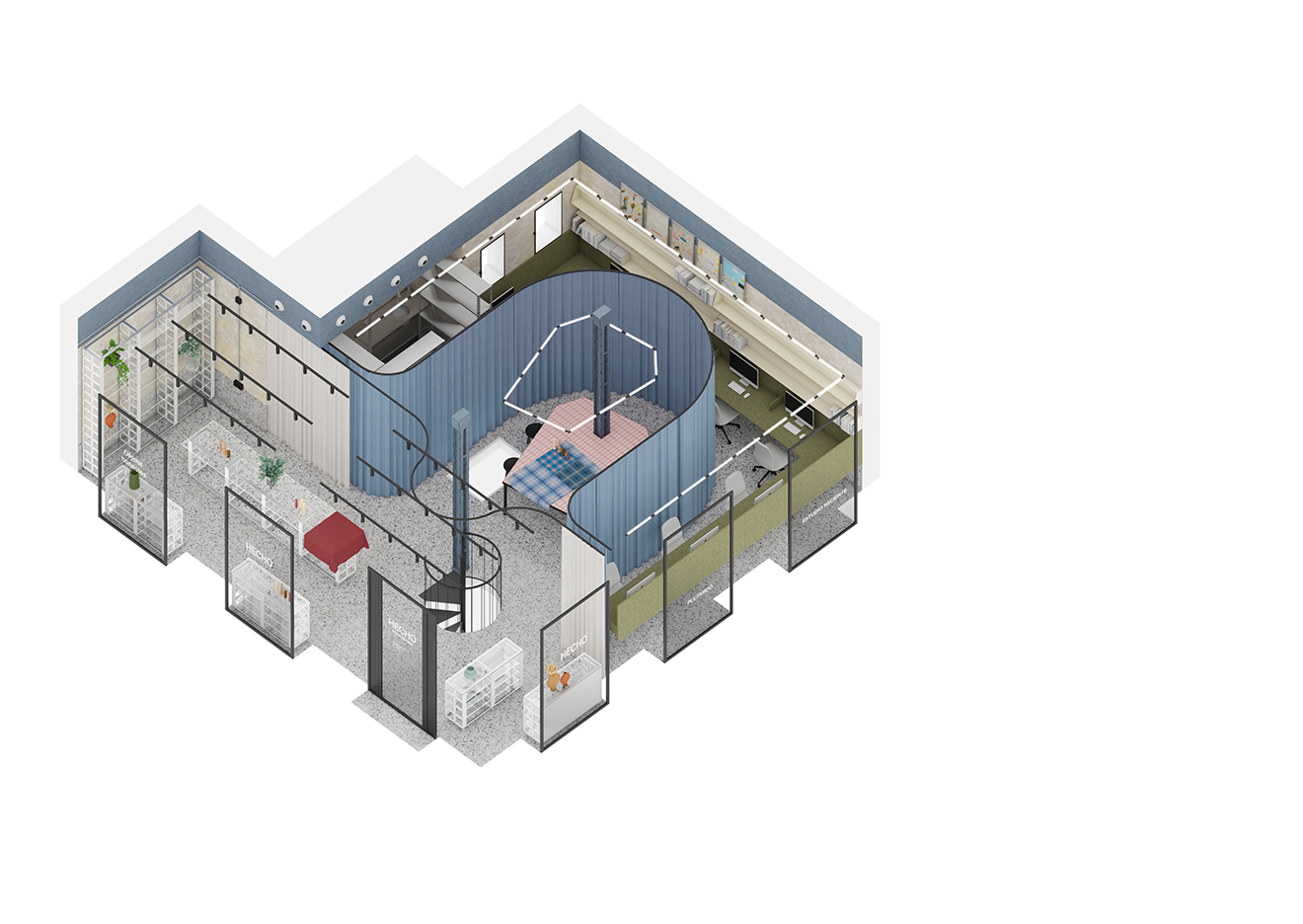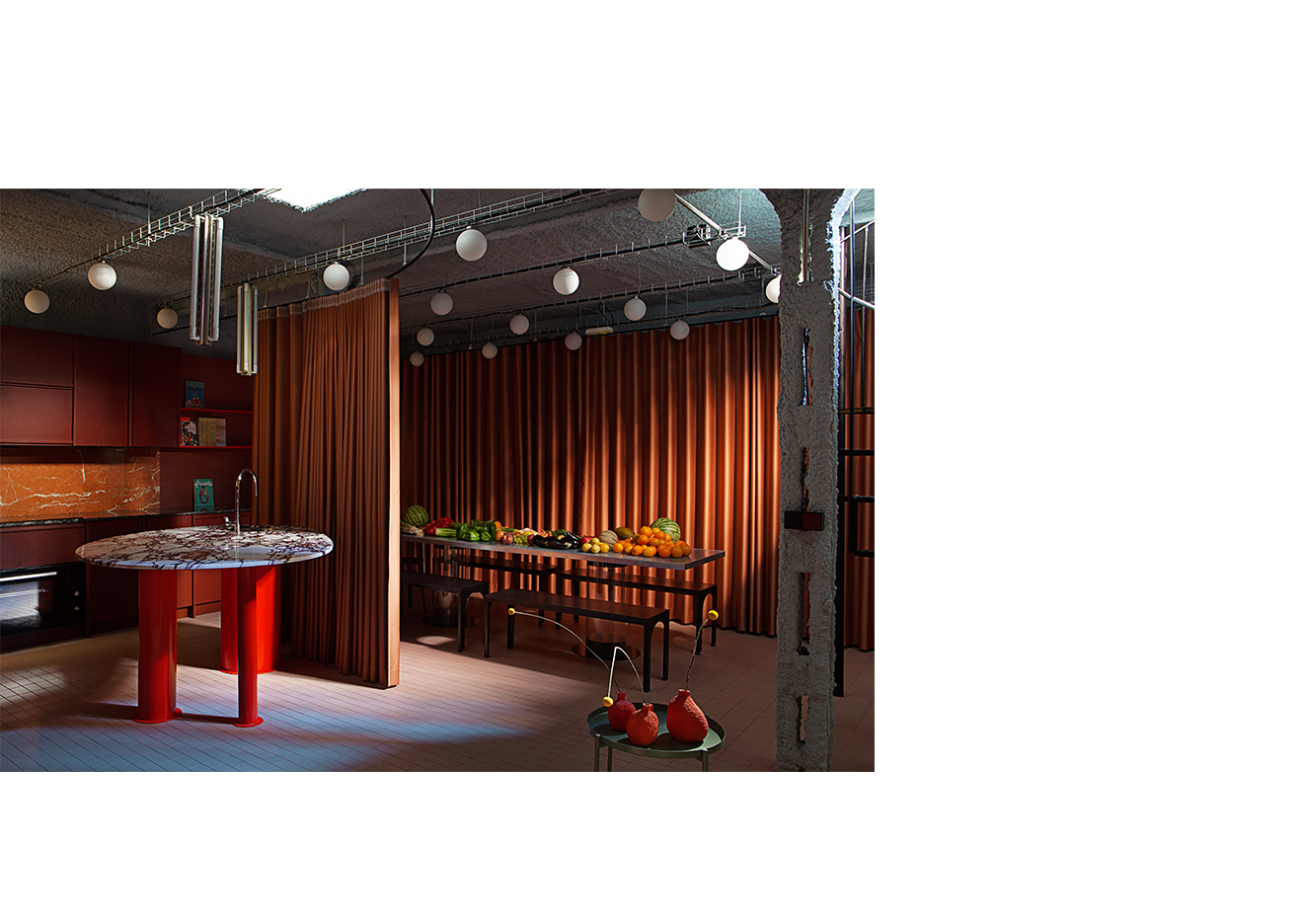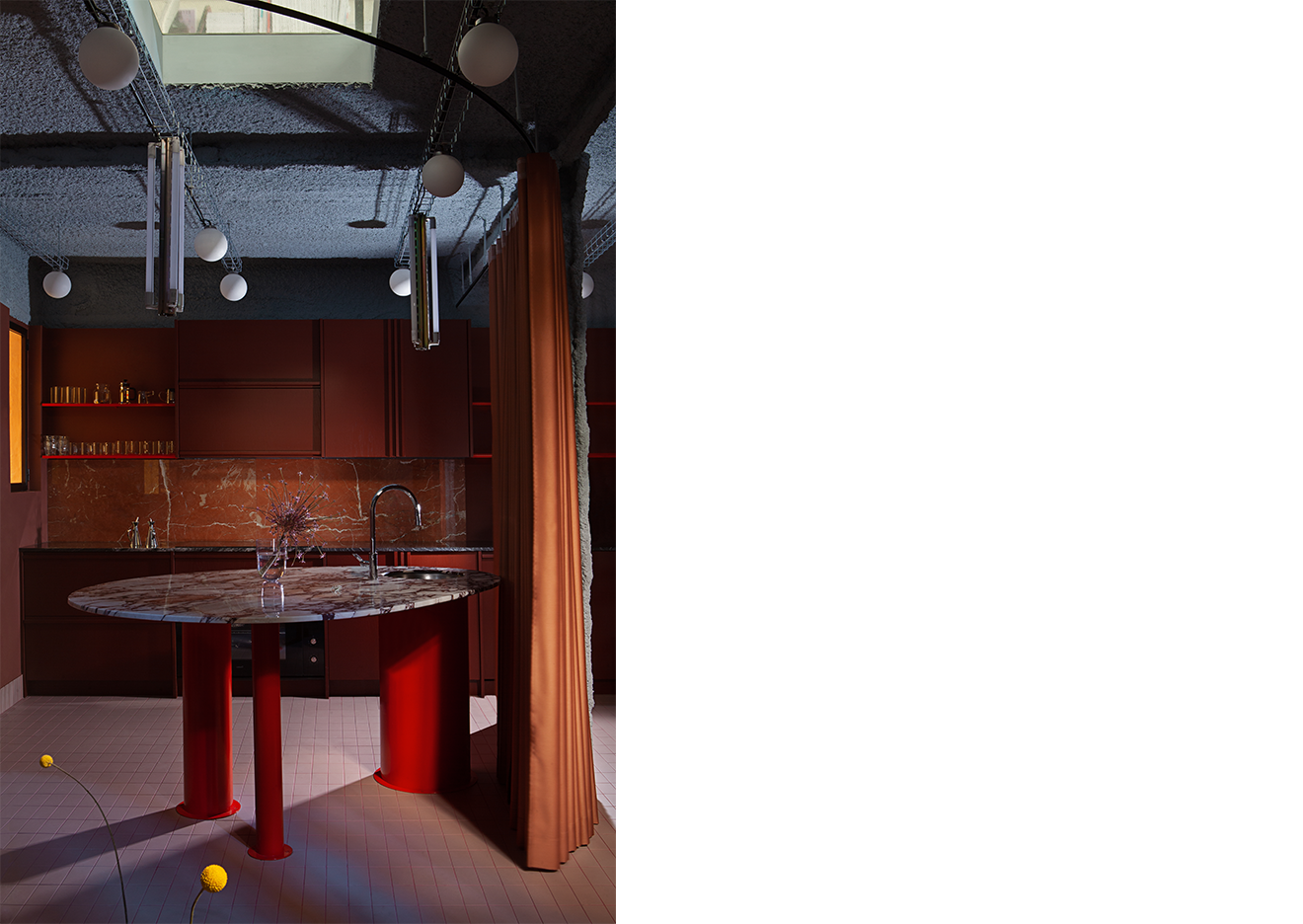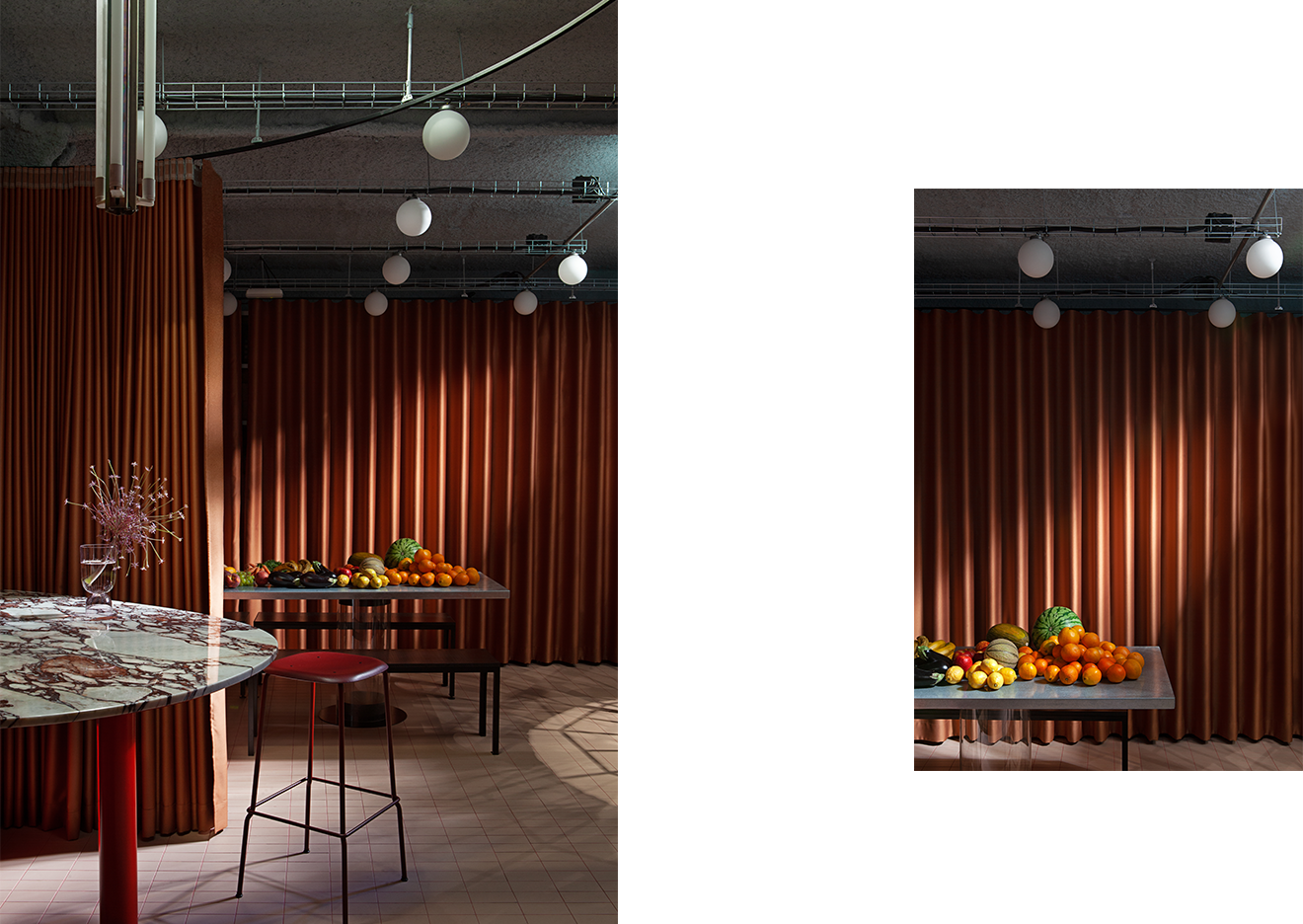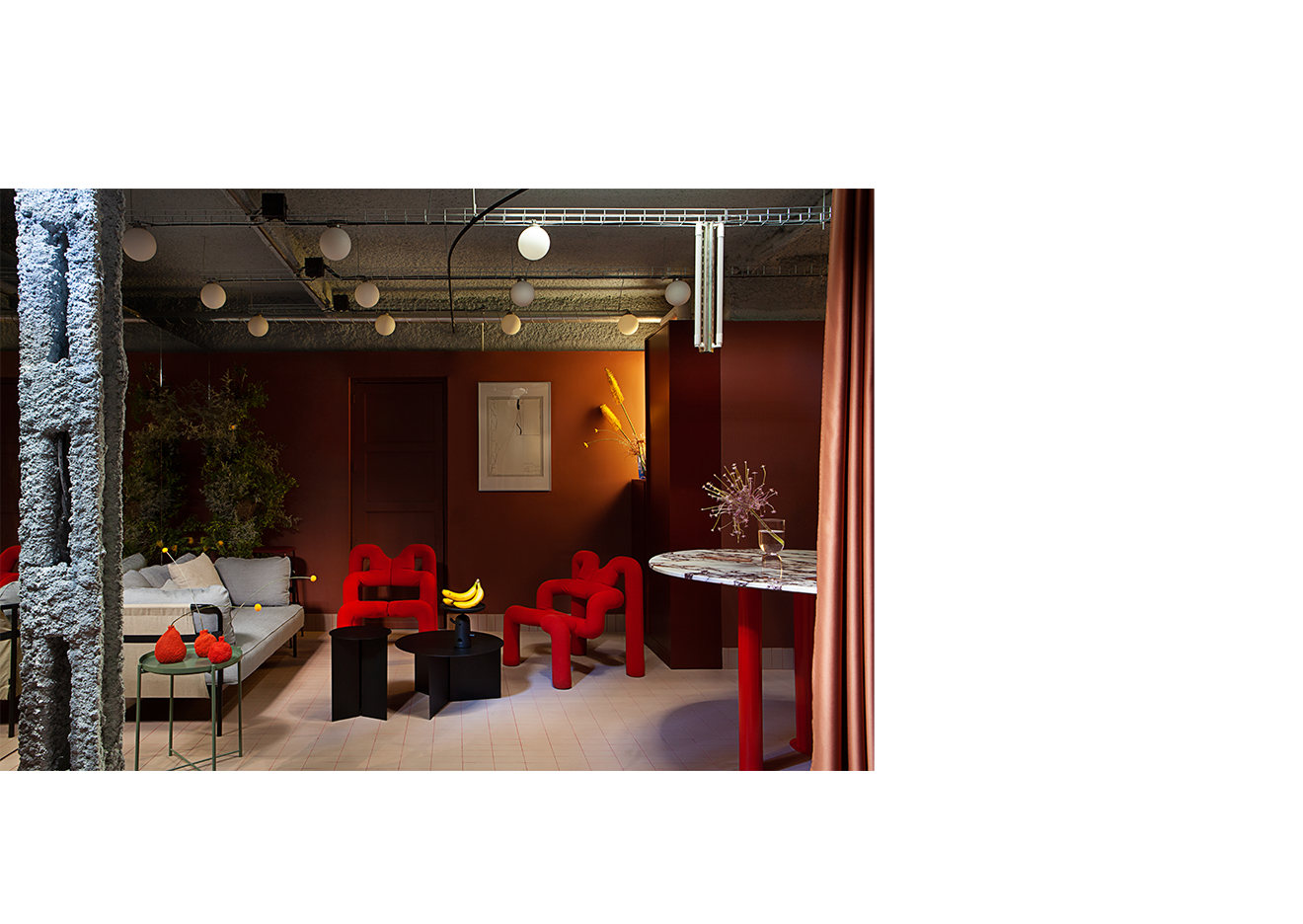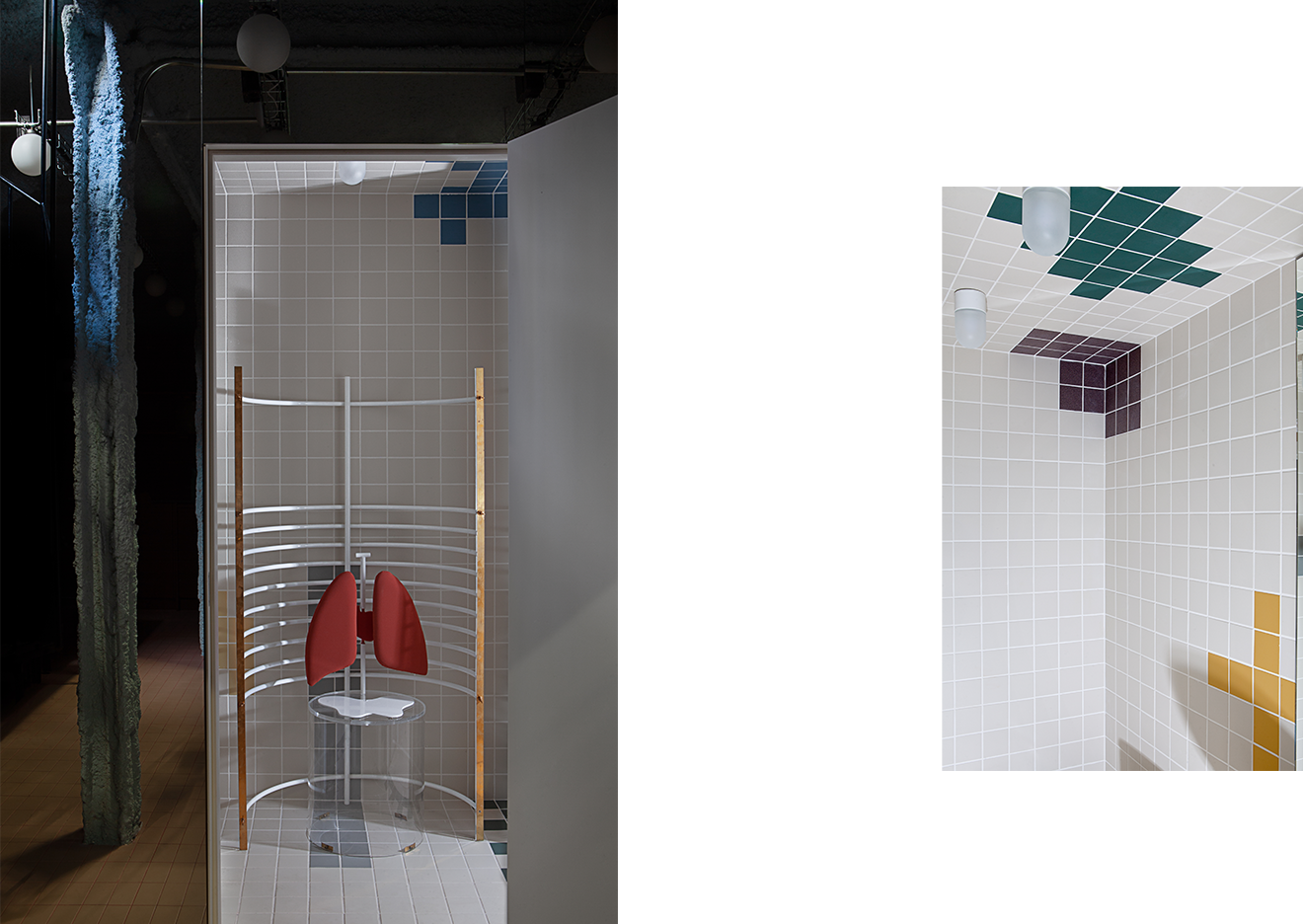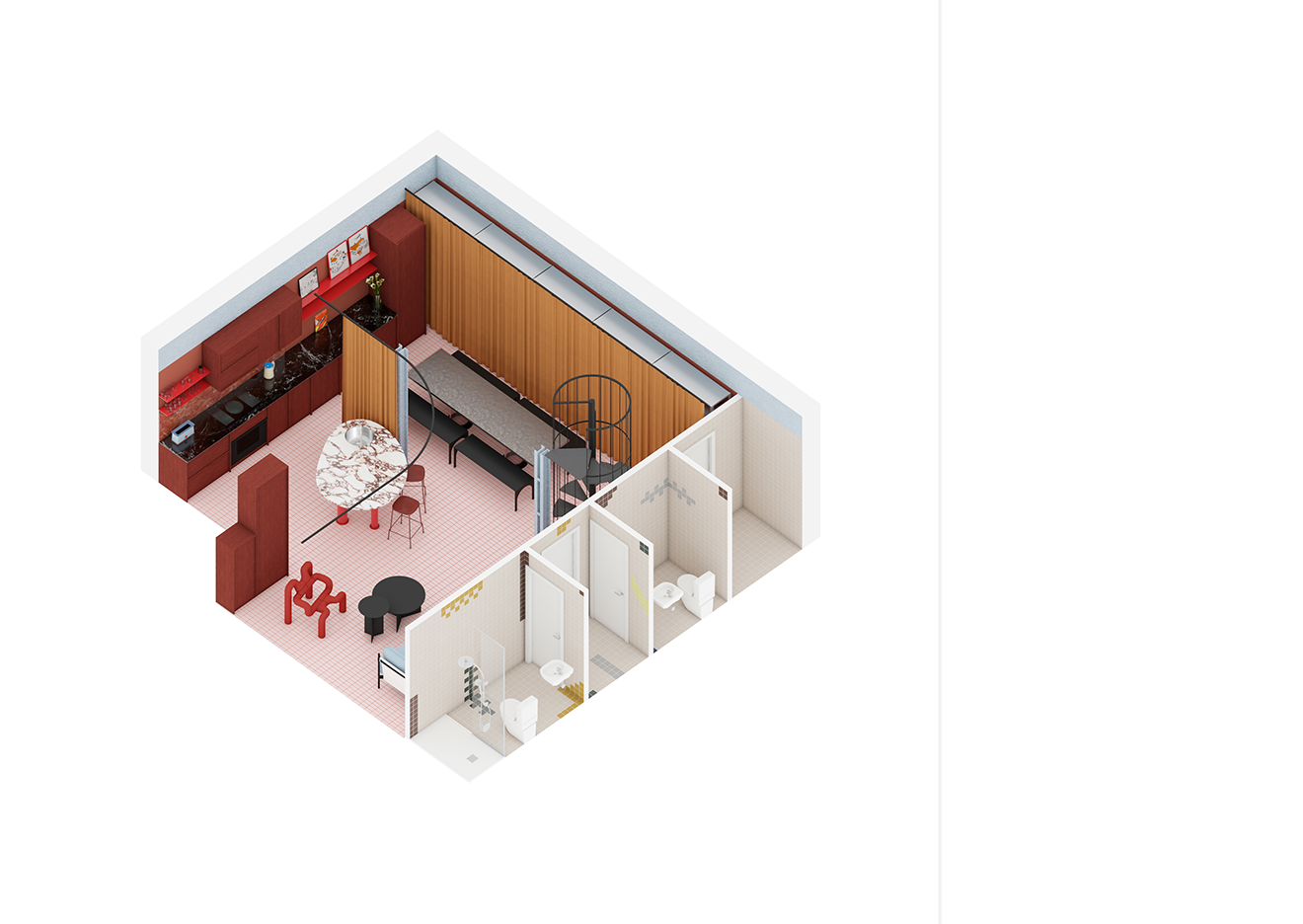 OFFICE + HECHO SHOP DESIGN
–
The project was complex because the studio was going to be shared with Estudio Reciente and also going to coexist with HECHO, homeware shop. This is why we decided to have one open space in the ground level where the office and the shop where going to cohabitate, leaving the underground level for the bathrooms, storage, kitchen and meeting room.
We wanted to have a flexible division so we decided to use curtains to divide both programs being able to create to possible configurations. The materials of this upper floor help to create an industrial atmosphere where color plays an important role creating a contemporary and bright space. The underground level is conceived as an explosion of warm colors.
The bathrooms were thought of as an evolving atmosphere. Floors, walls and ceilings are made from a square reticule of beige tiles and abstracts shapes in different colors that colonies the space randomly, creating a playful environment with a surprising effect.
–
Area: 120m²
Client: Plutarco
Design: Plutarco
Location: Madrid
Photographs: Asier Rua