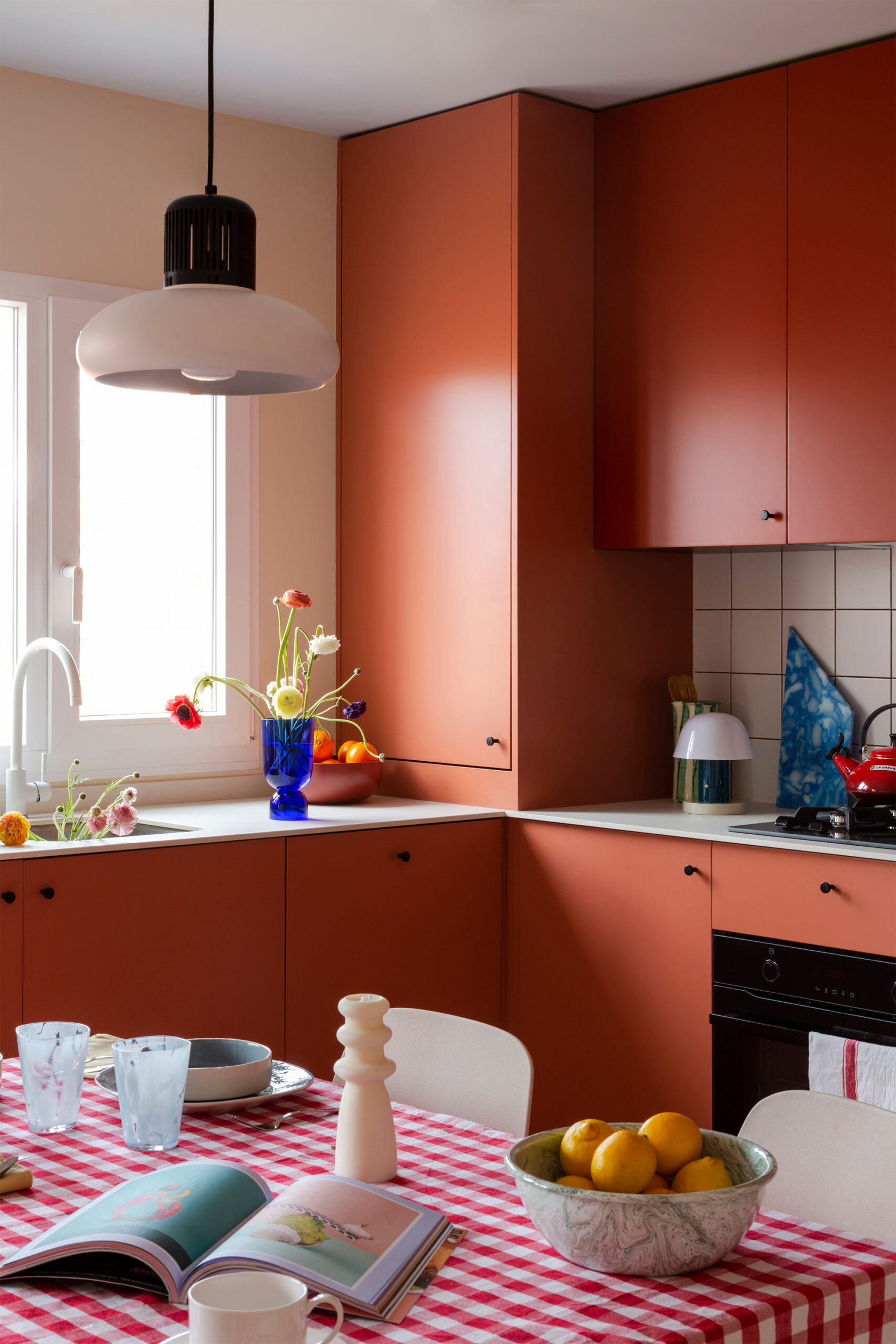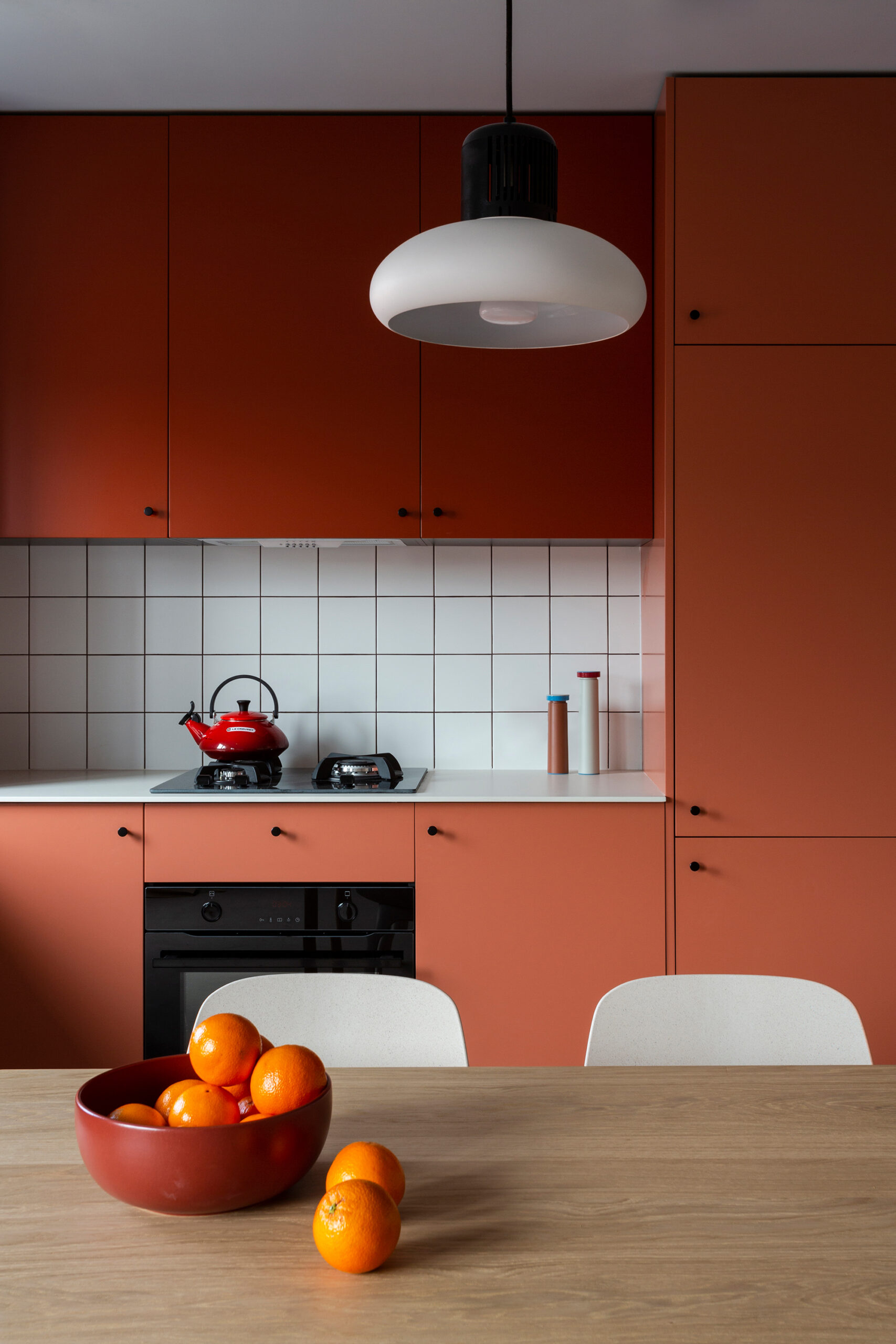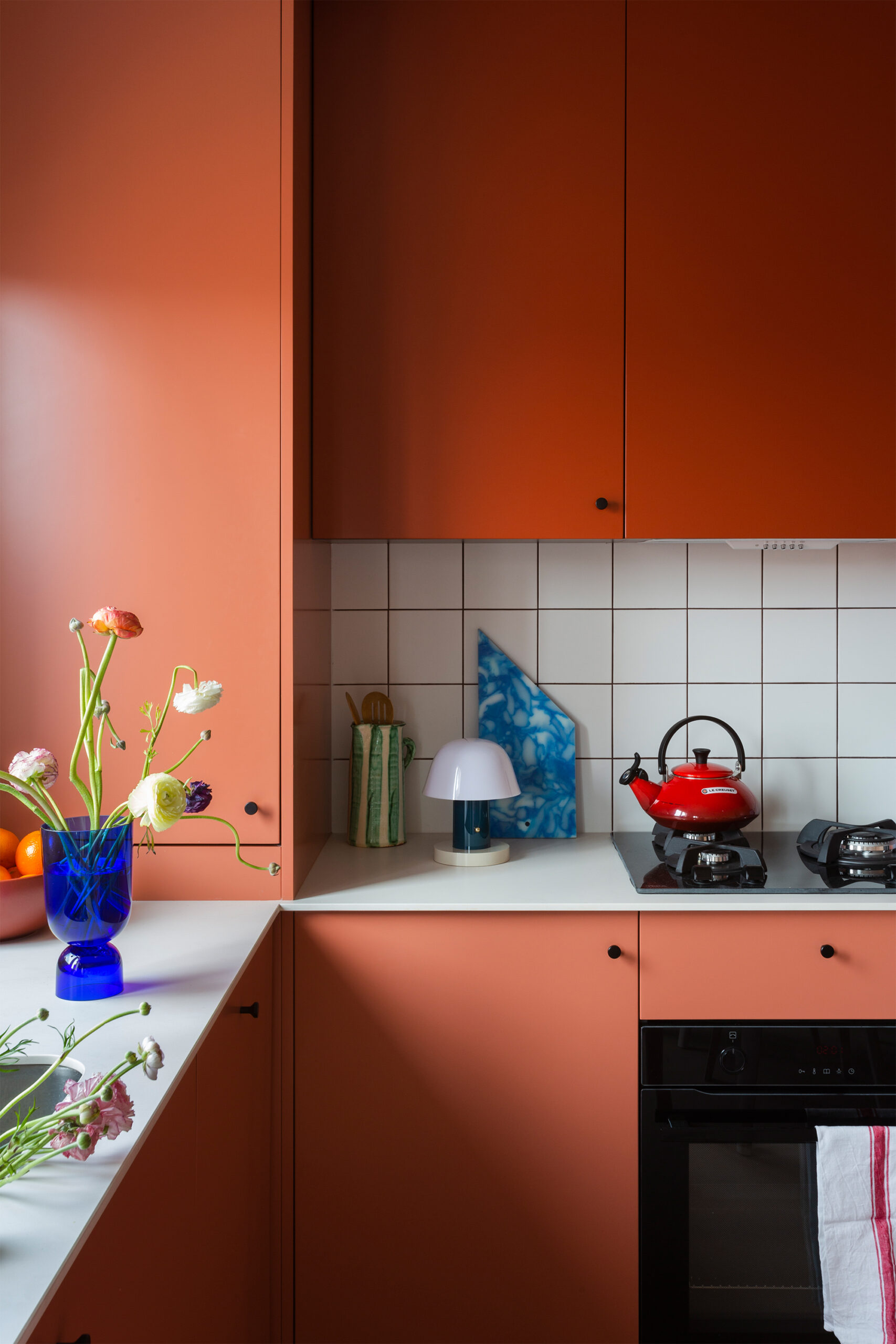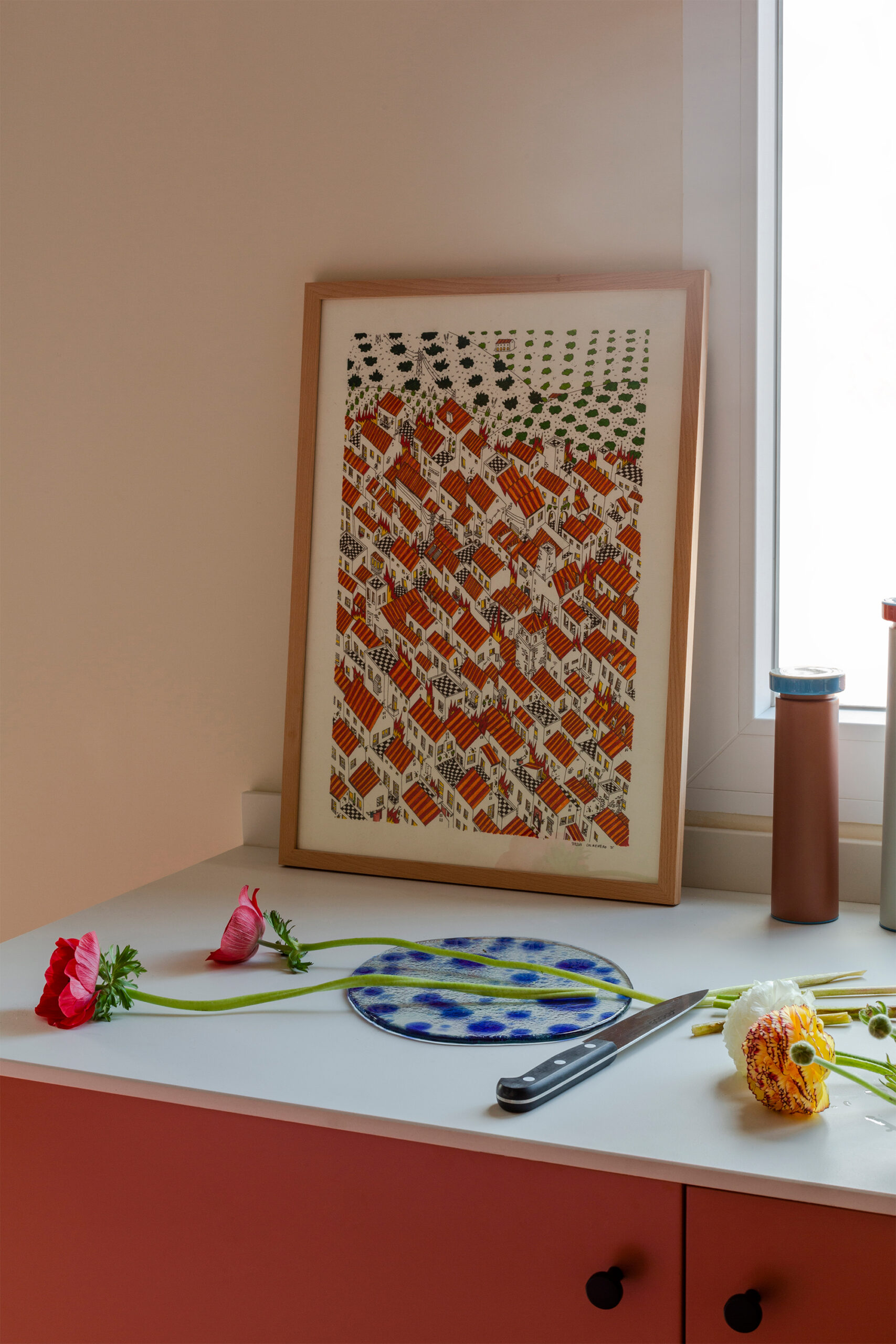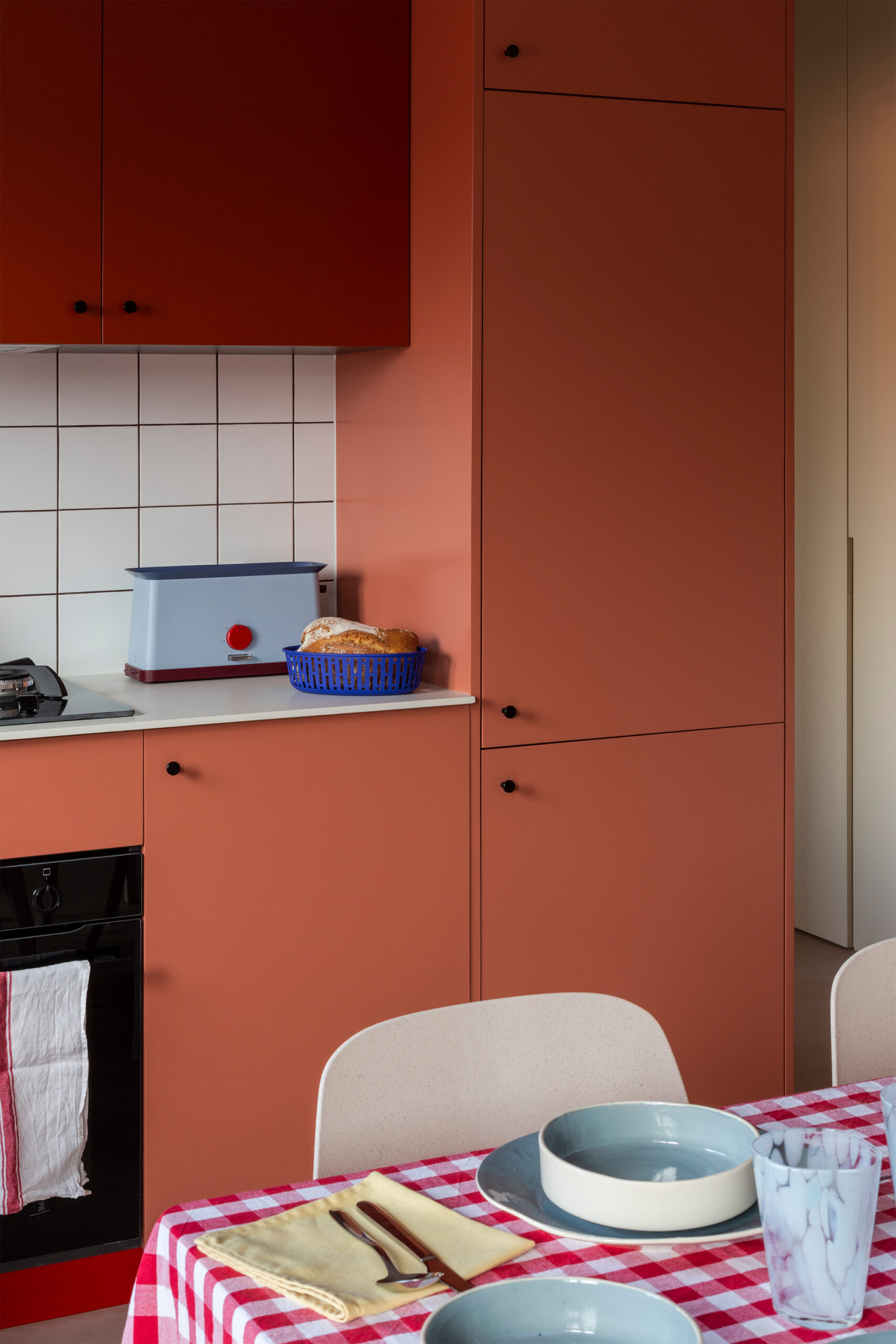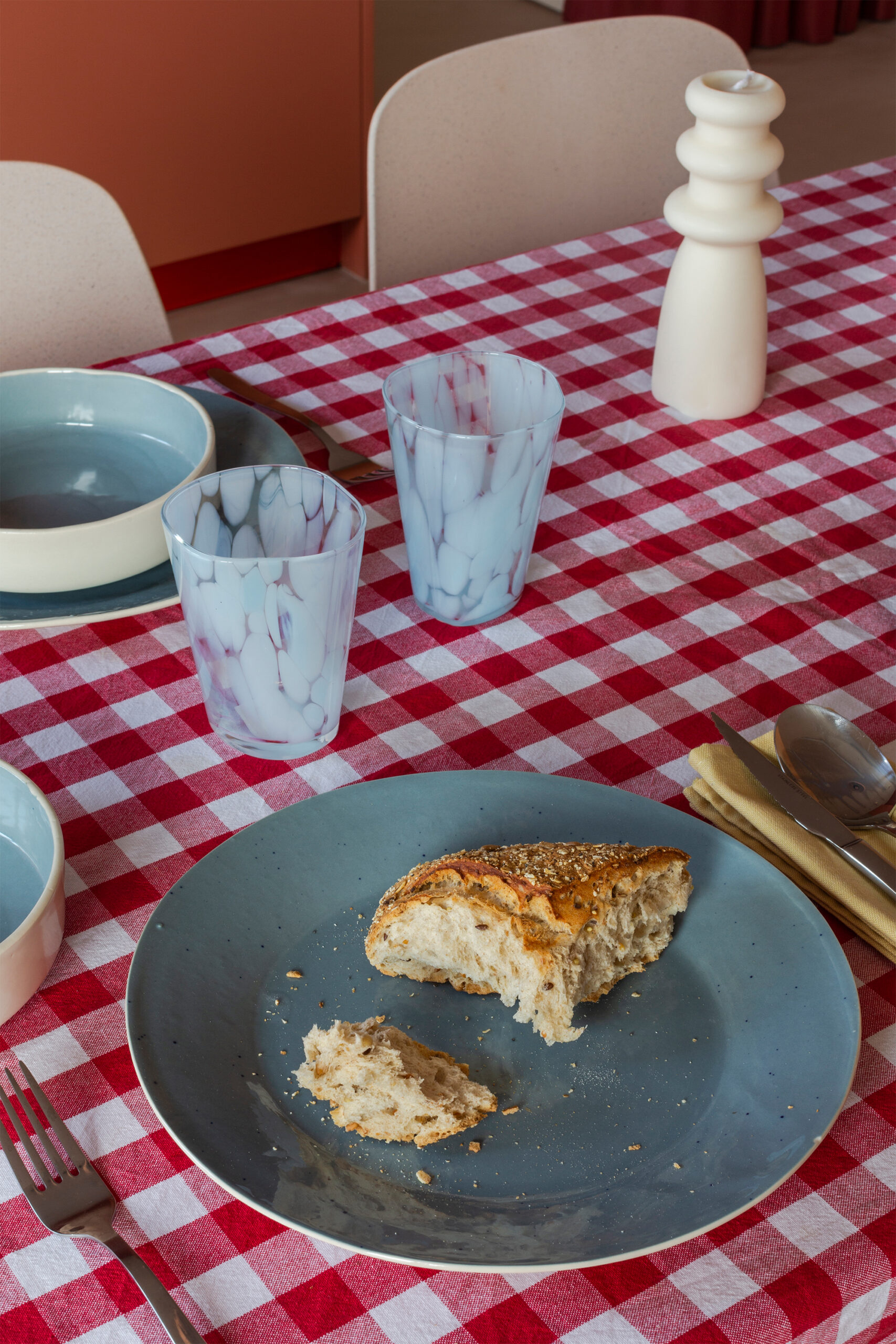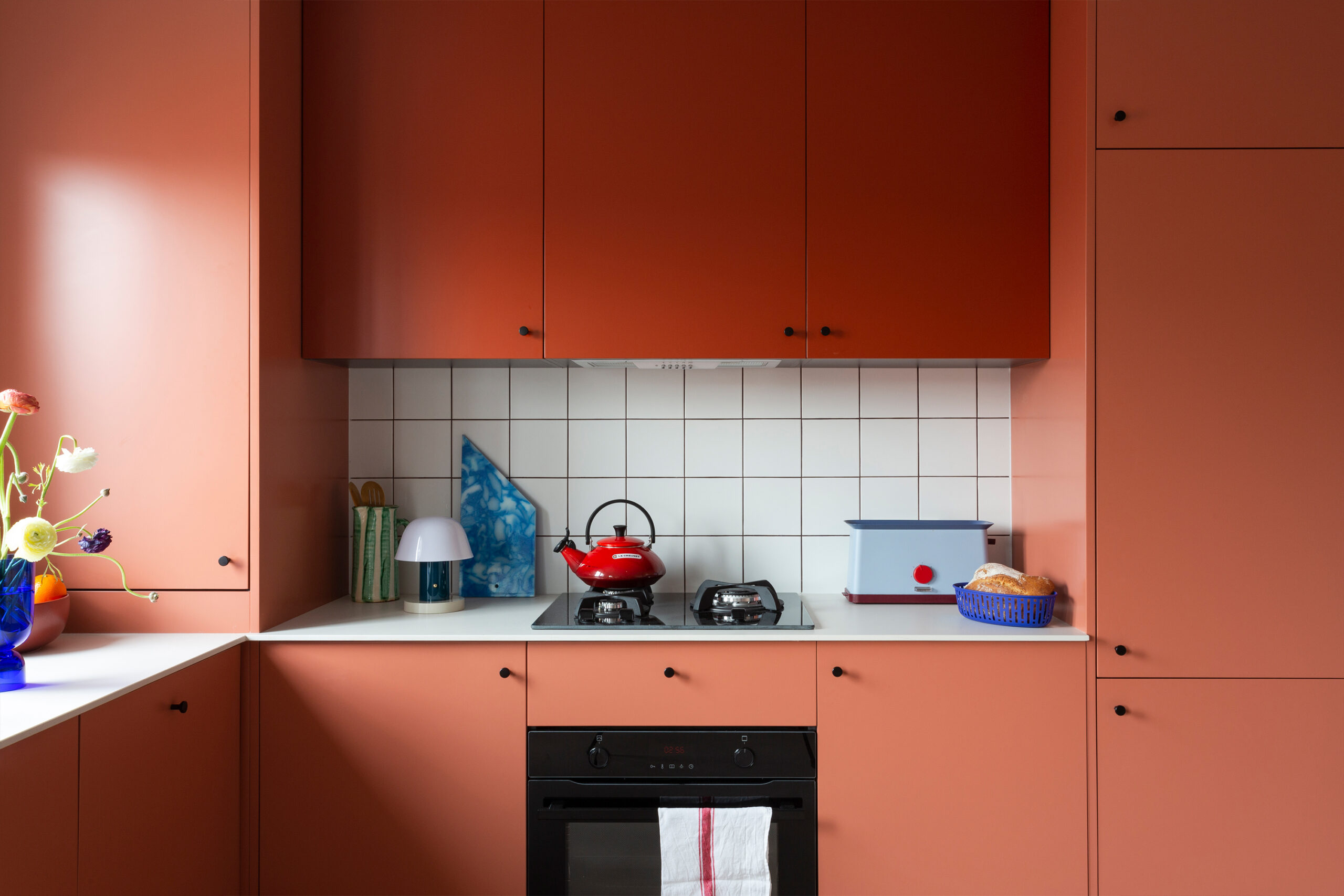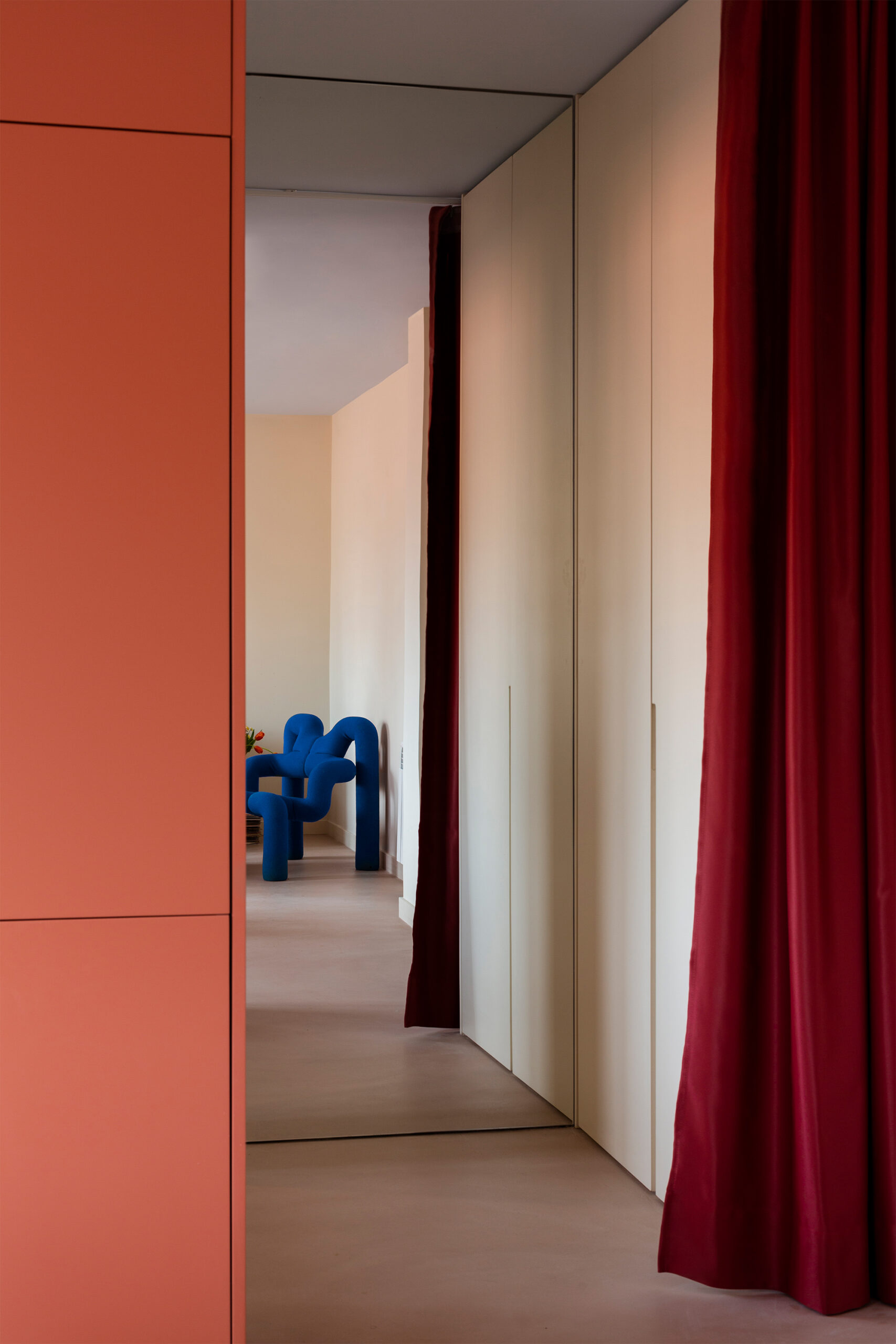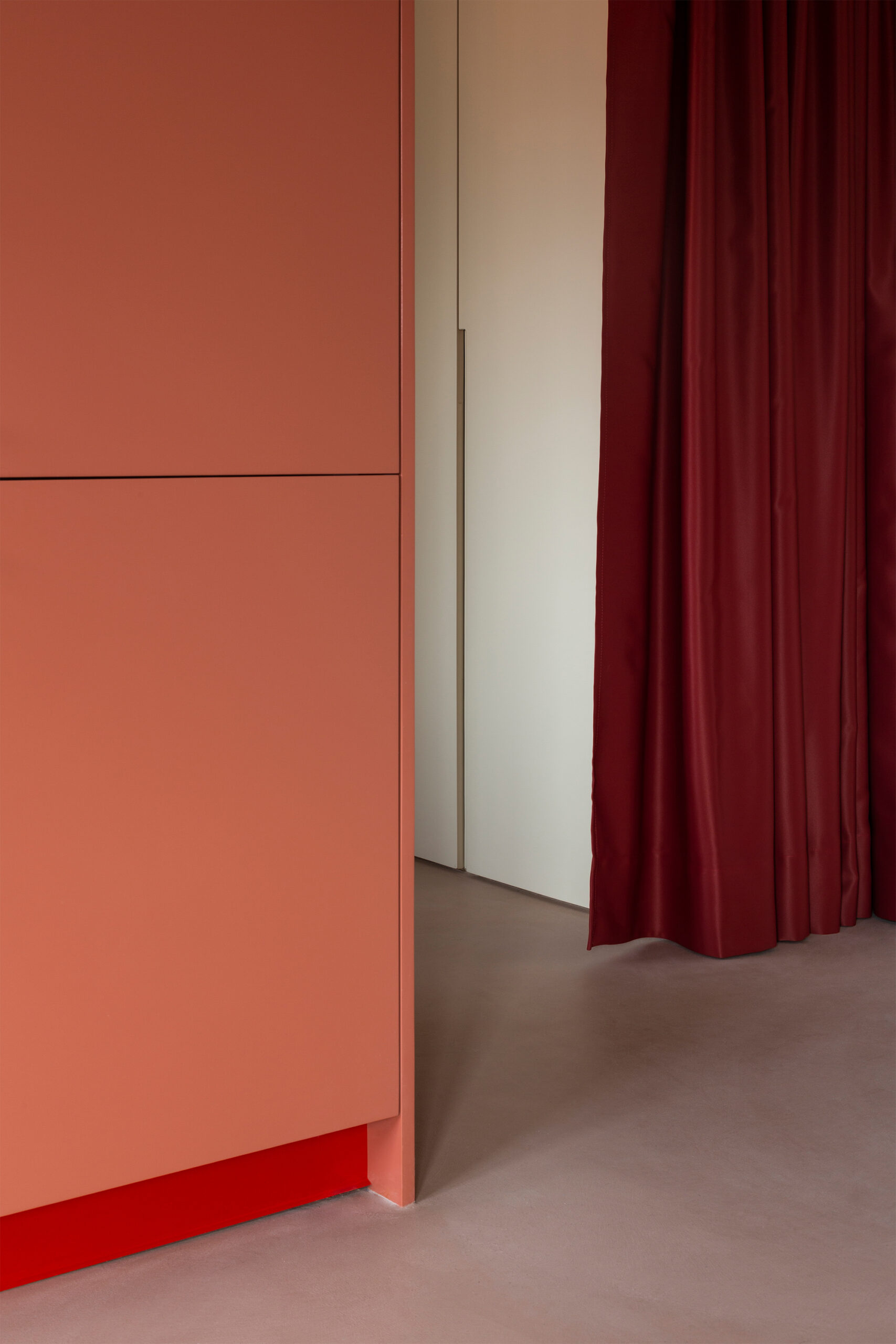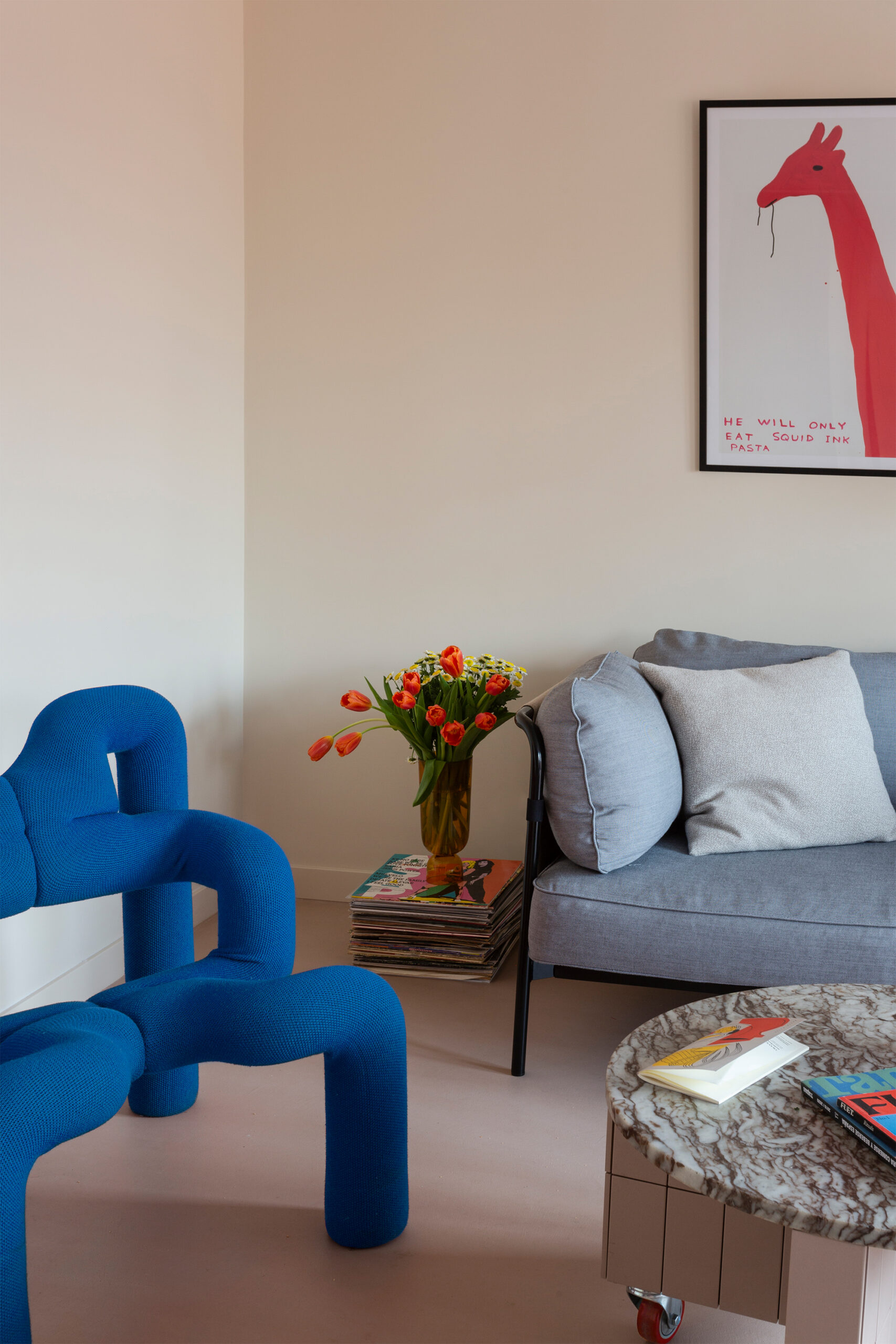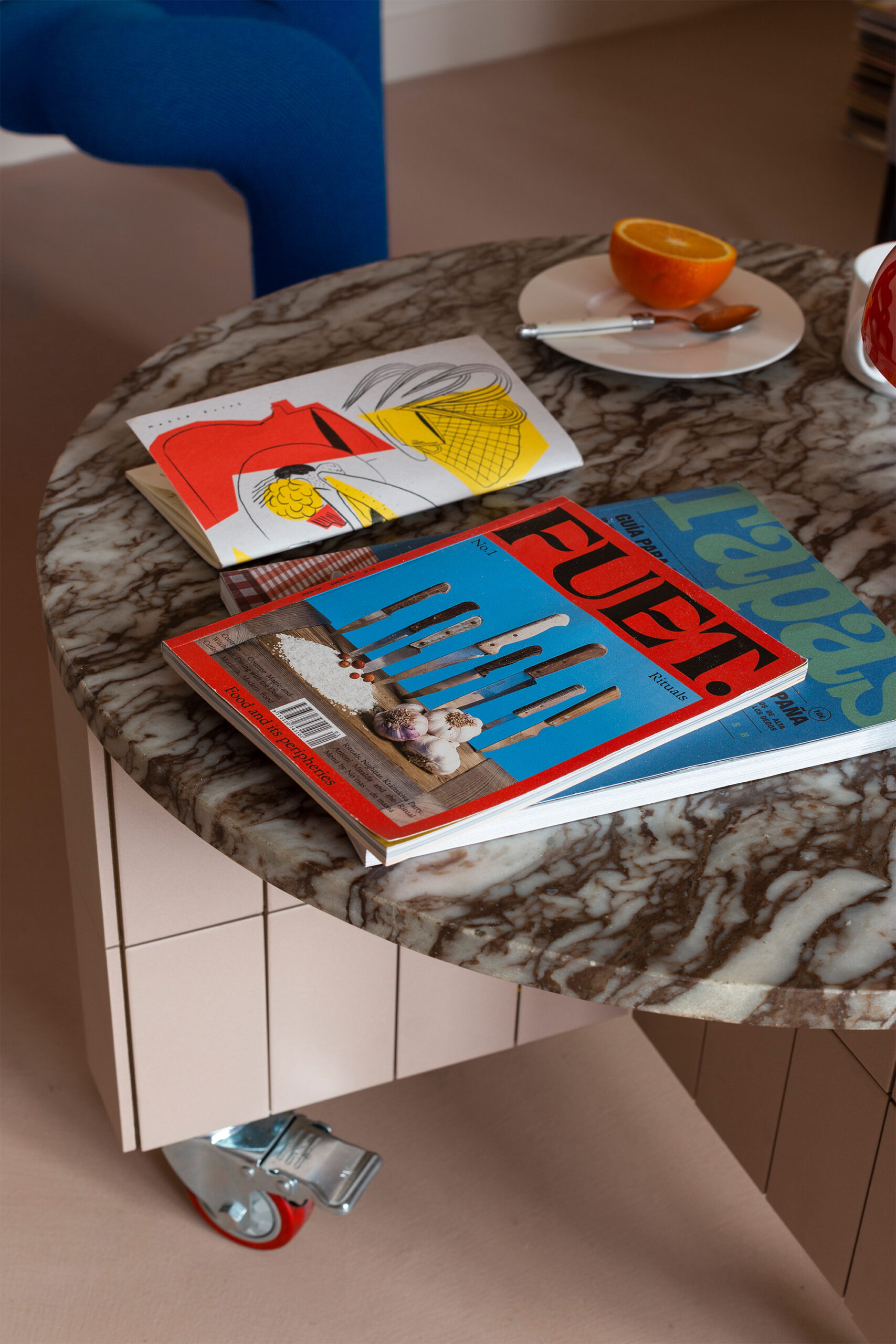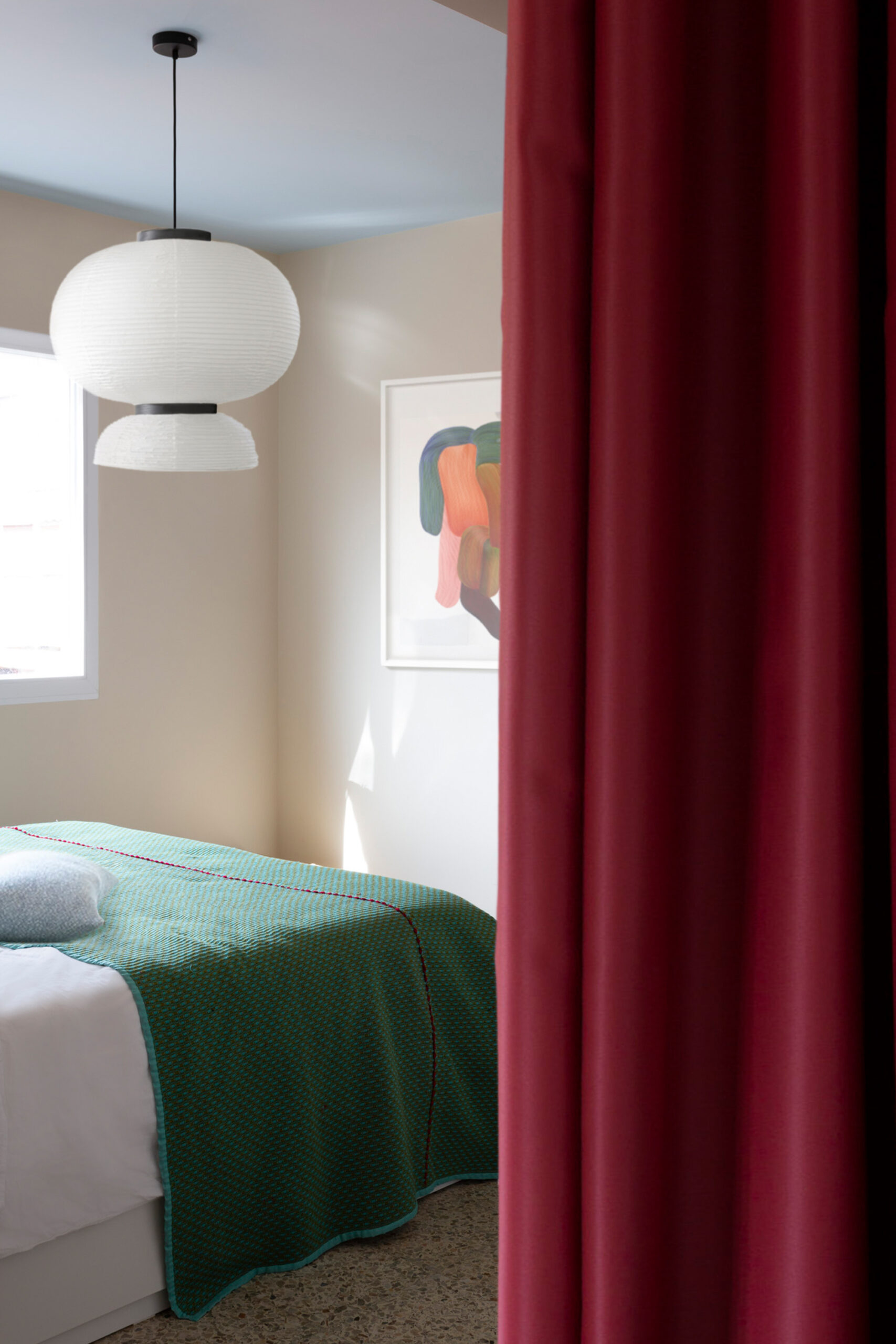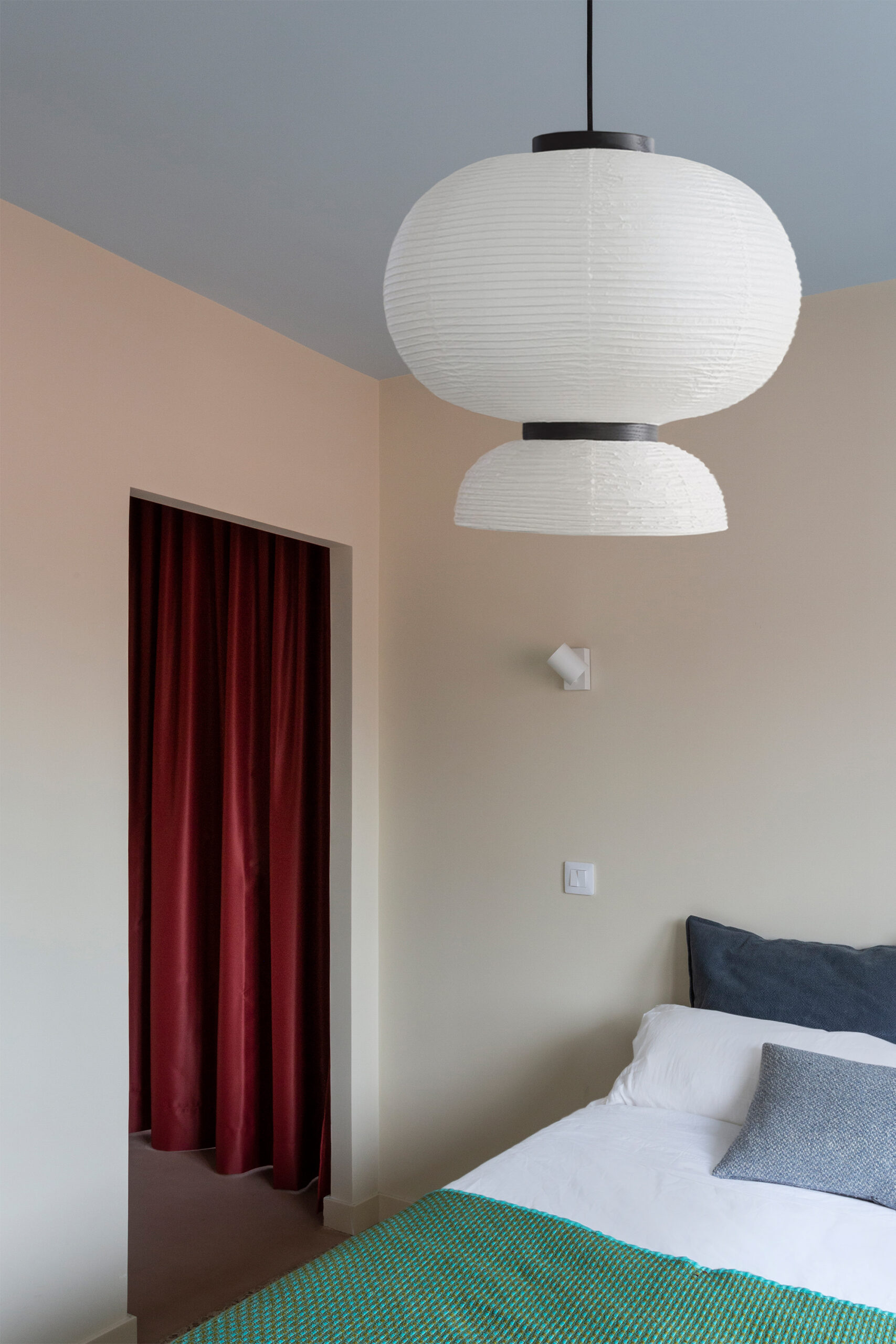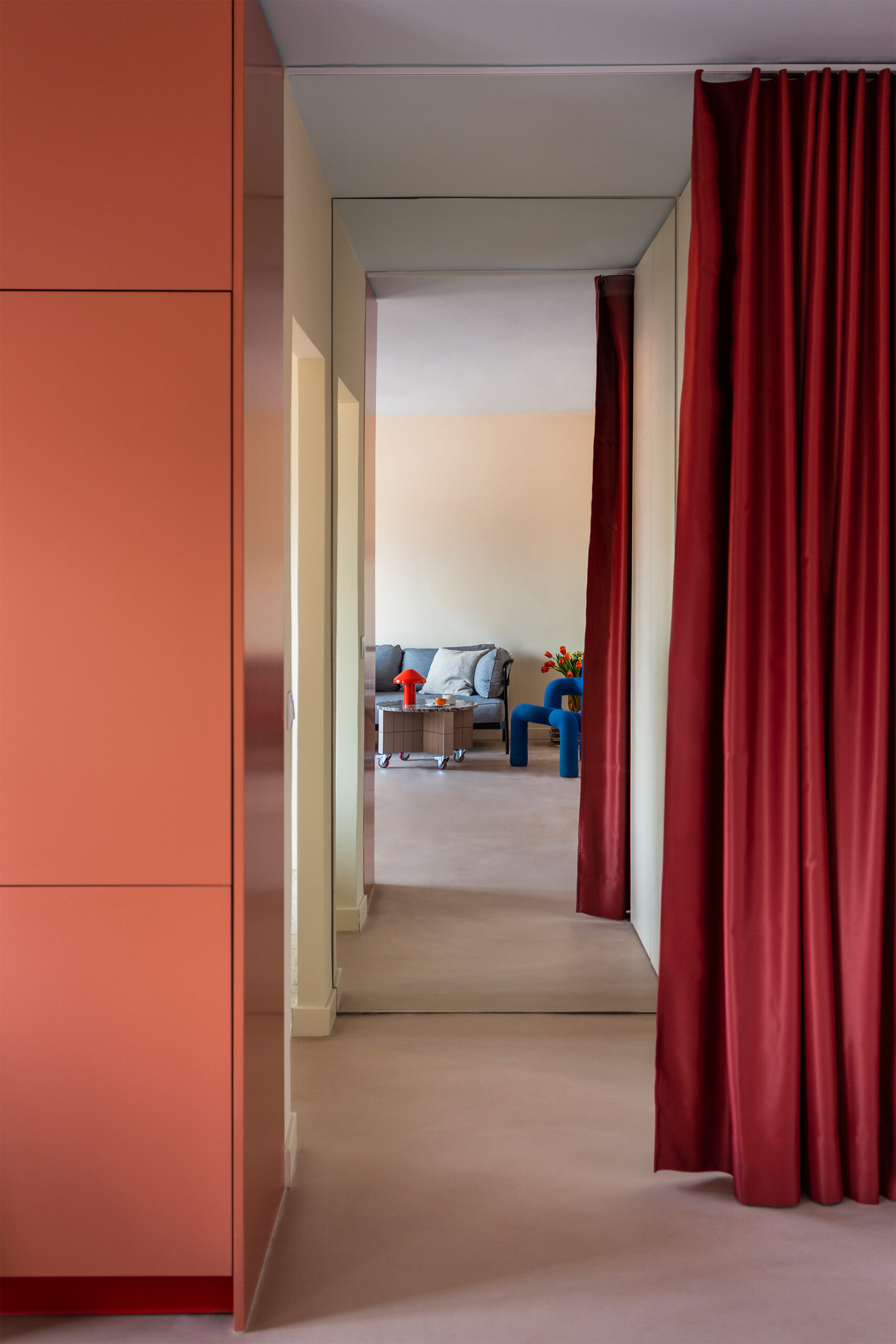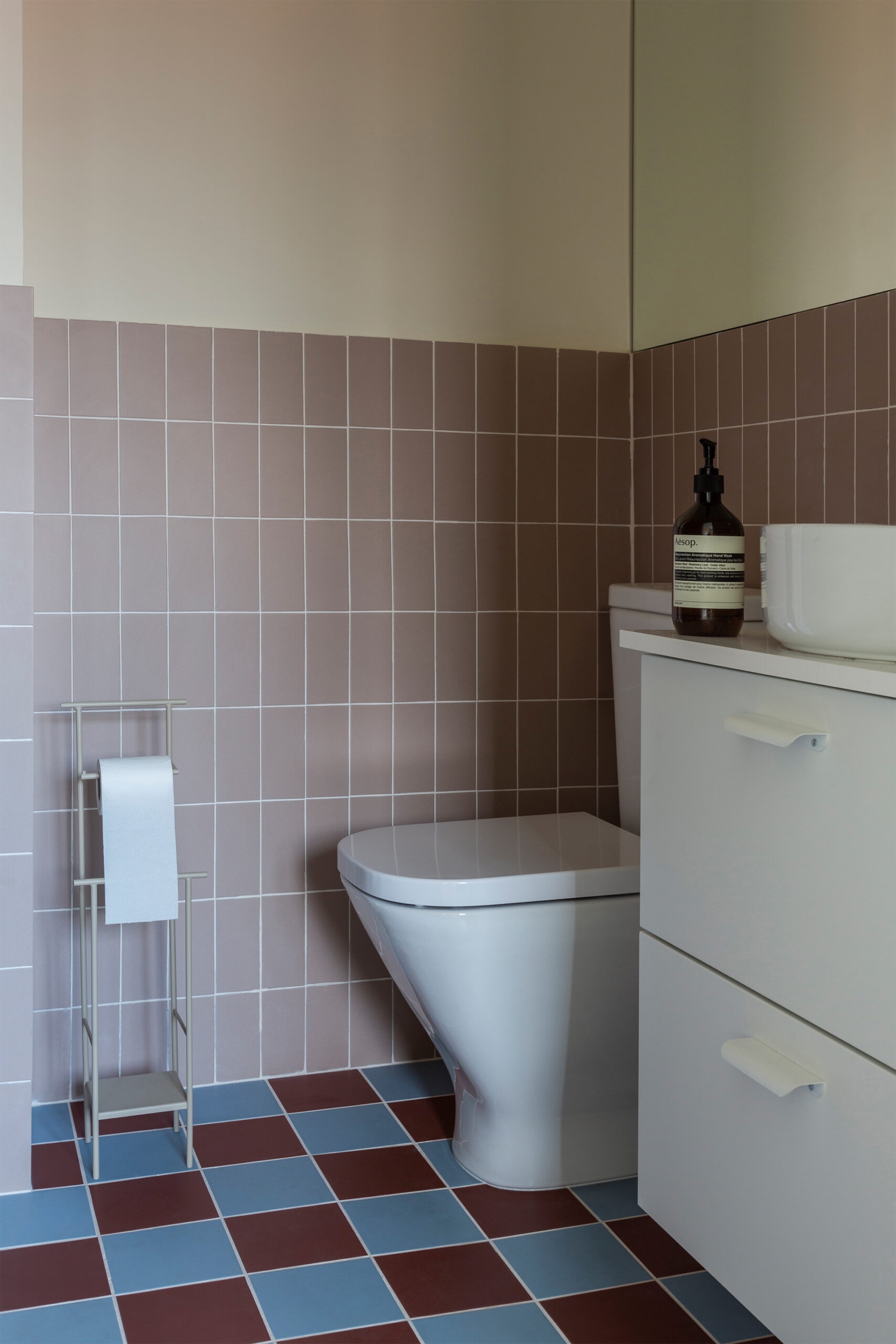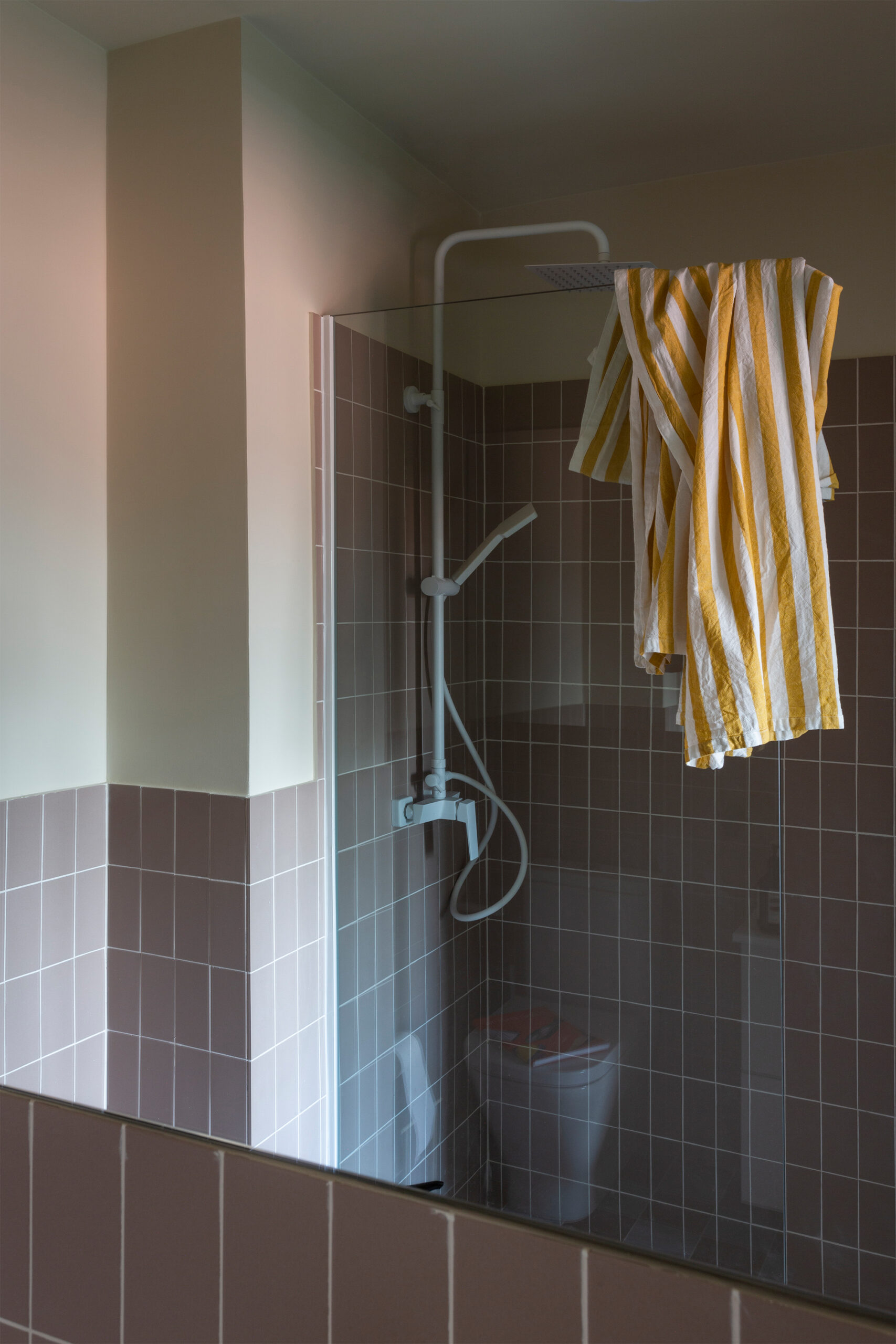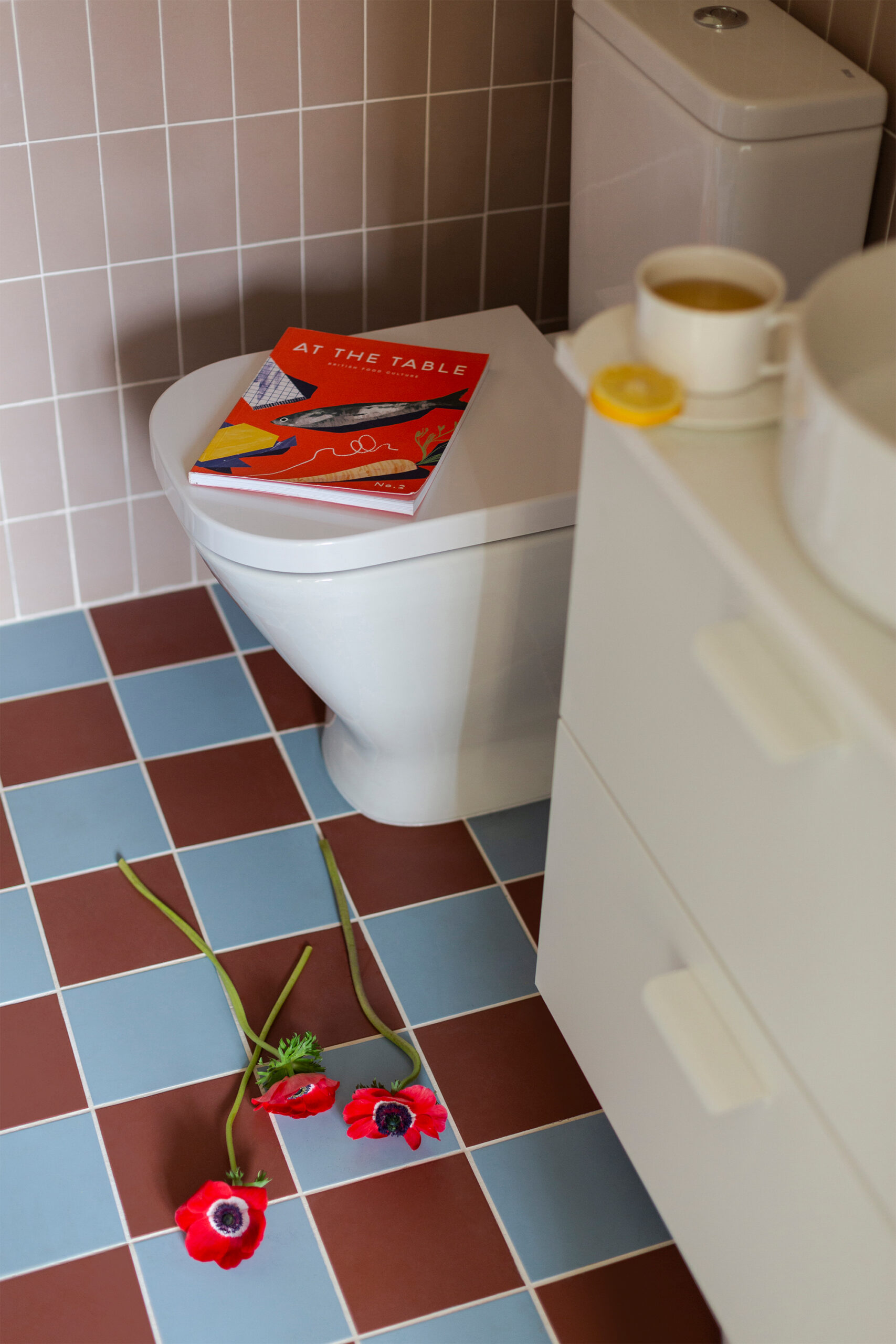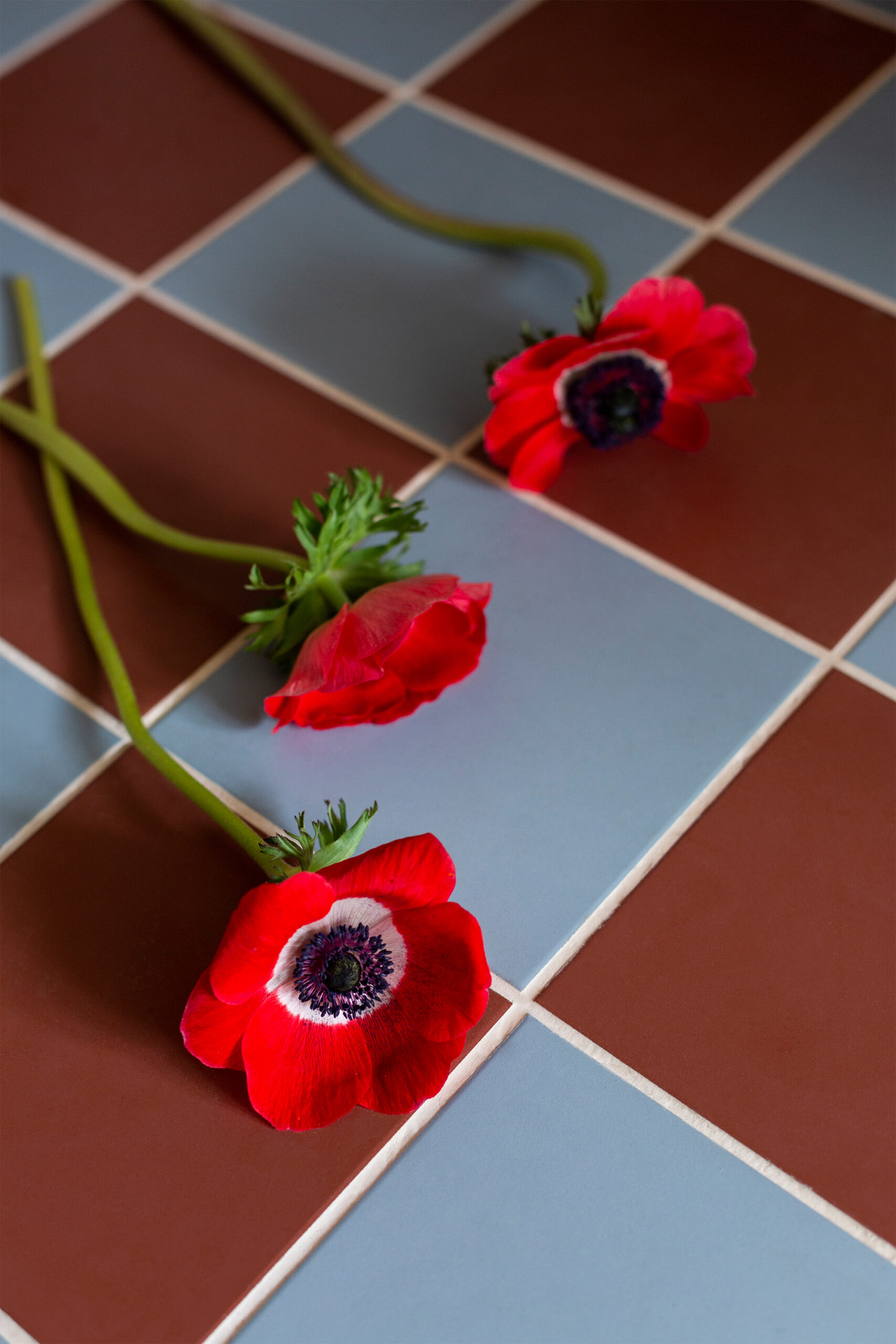 The floor plan of the project was practically established by the original distribution and we opted to unify the living-dining room with the kitchen, leave the bedroom in the same place and change the entrance to the bathroom to optimise the distribution.
Once again the project has a single door – the bathroom door – and thanks to the curtains we compartmentalised the different spaces, giving more privacy and opacity to the bedroom as opposed to the common areas.
The references were clear from the beginning. We looked at the chromatics used in the Le Corbusier + Pierre Jeanneret project, hence the light blue ceiling, the cream-coloured walls and the continuous nude-coloured micro-cement floor. The kitchen becomes the protagonist of the space, enhancing it with terracotta and maroon.
–
Area: 53m²
Client: Private
Design: Plutarco.
Location: Madrid
Photographs: Sergio Pradana