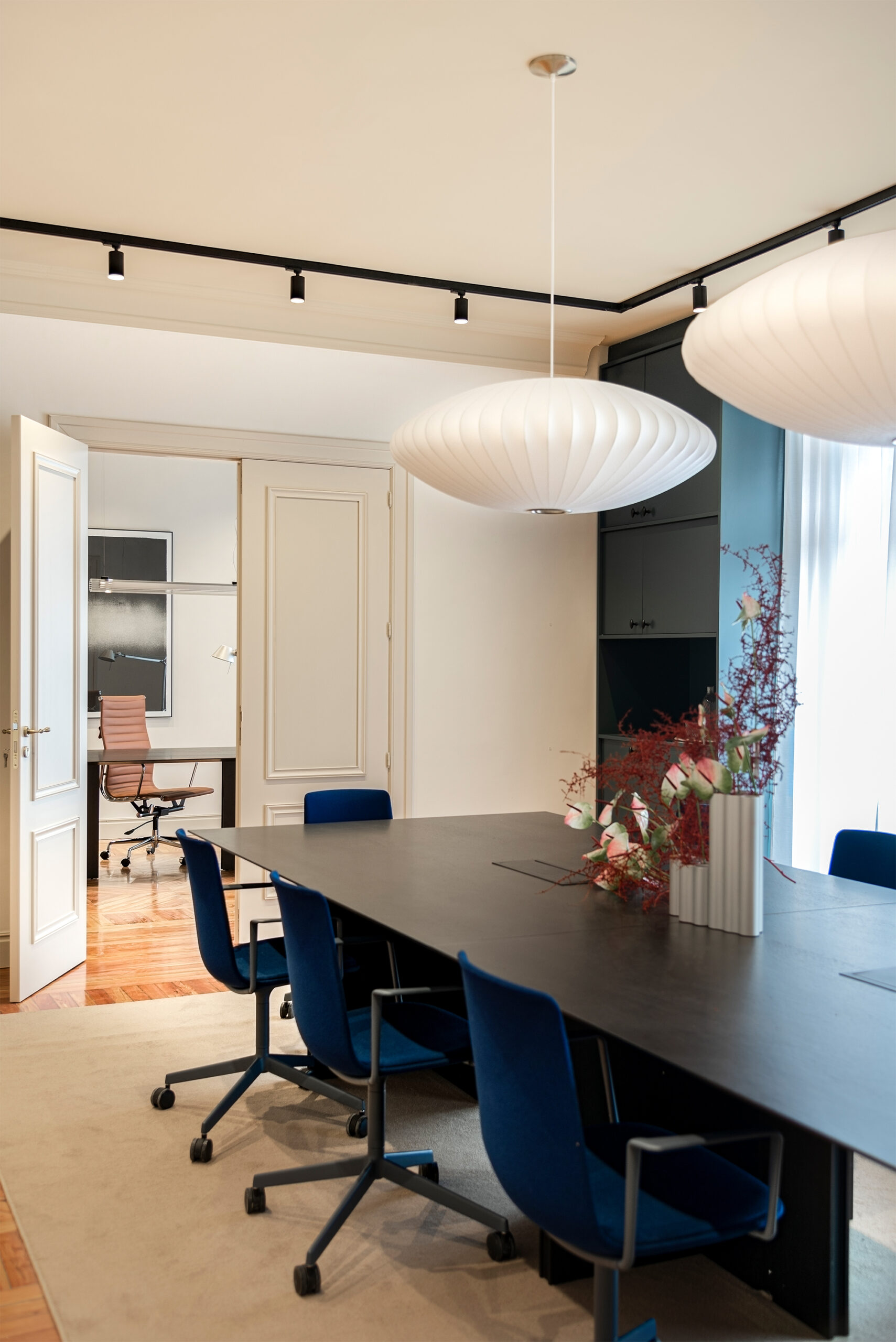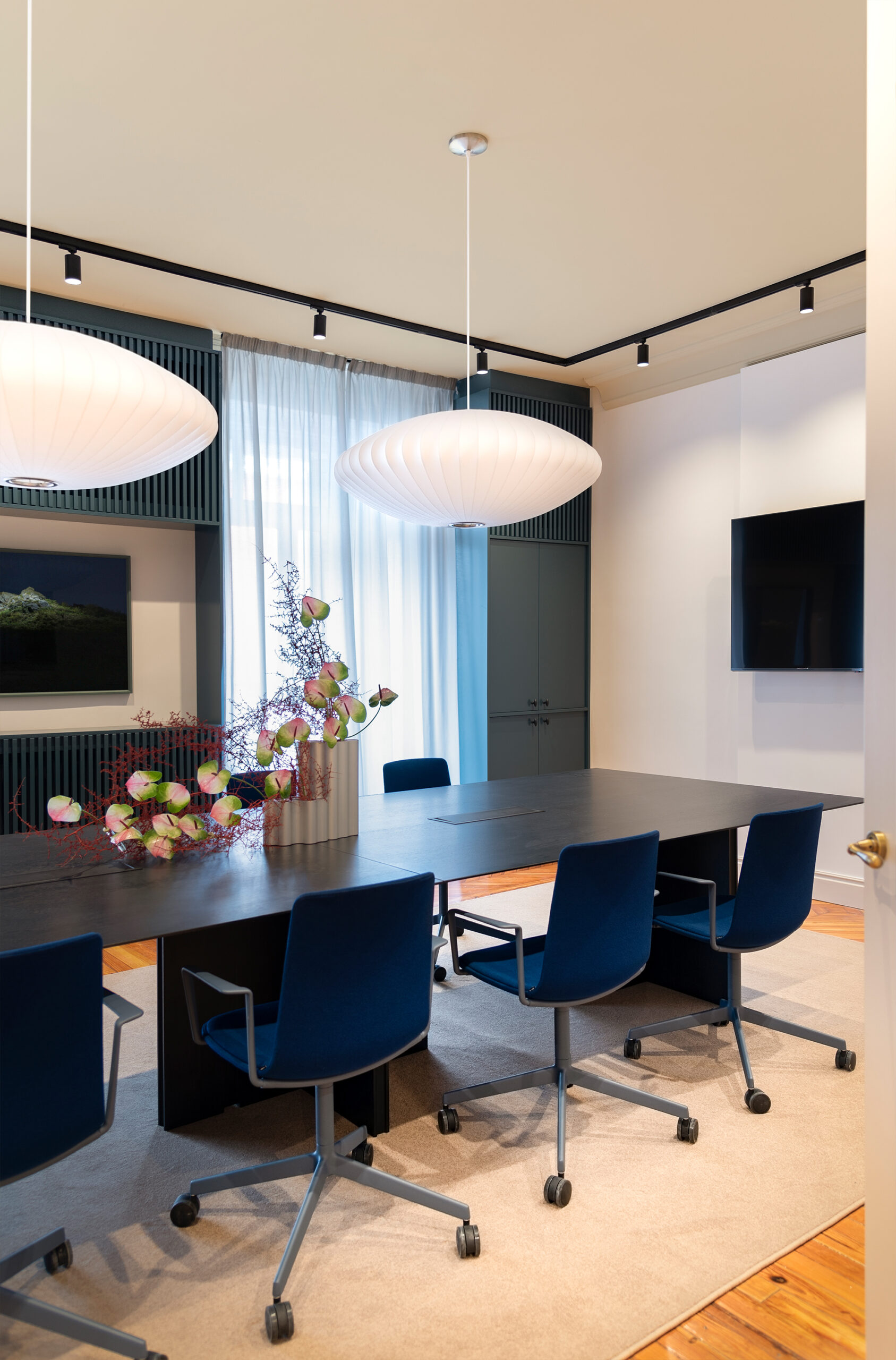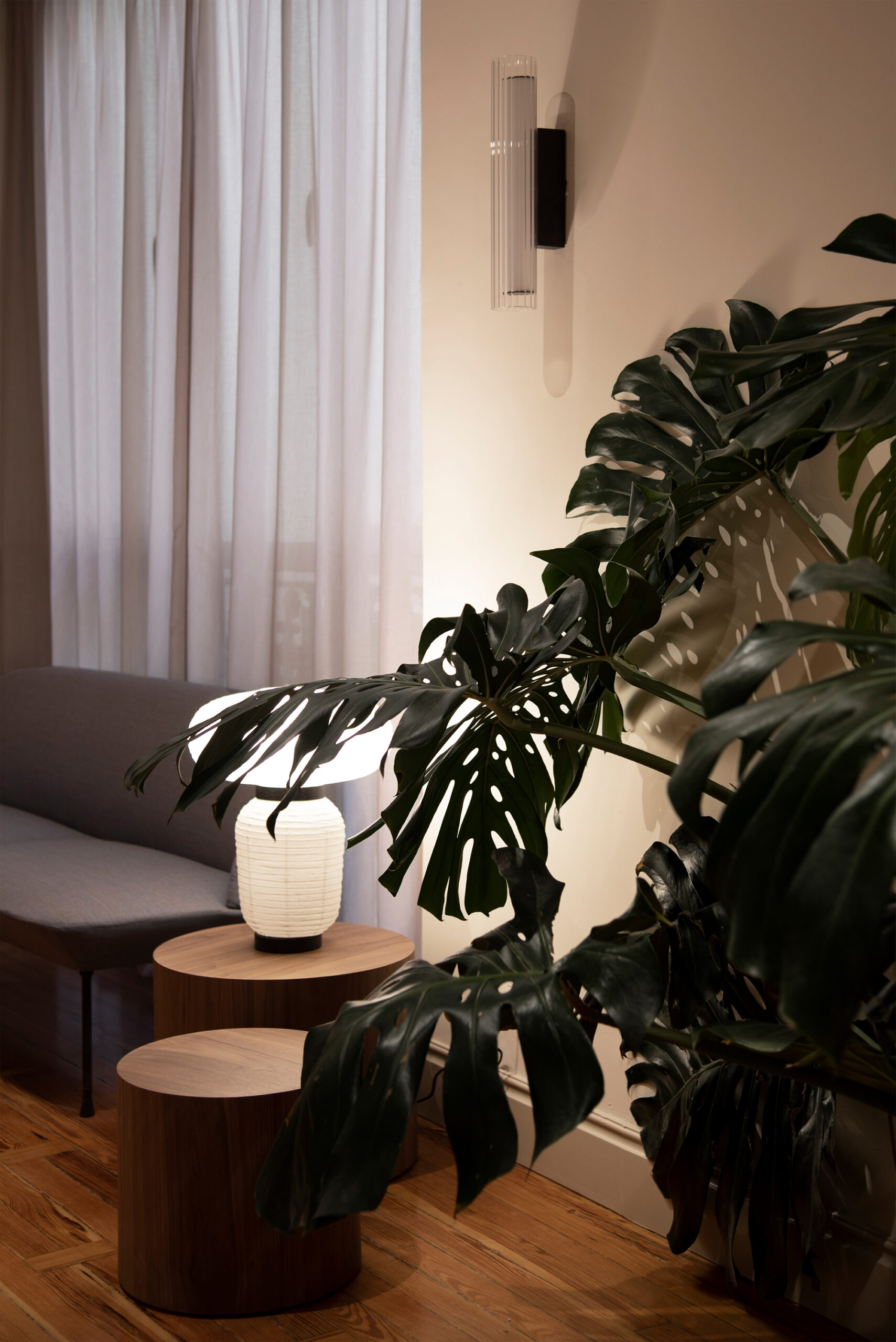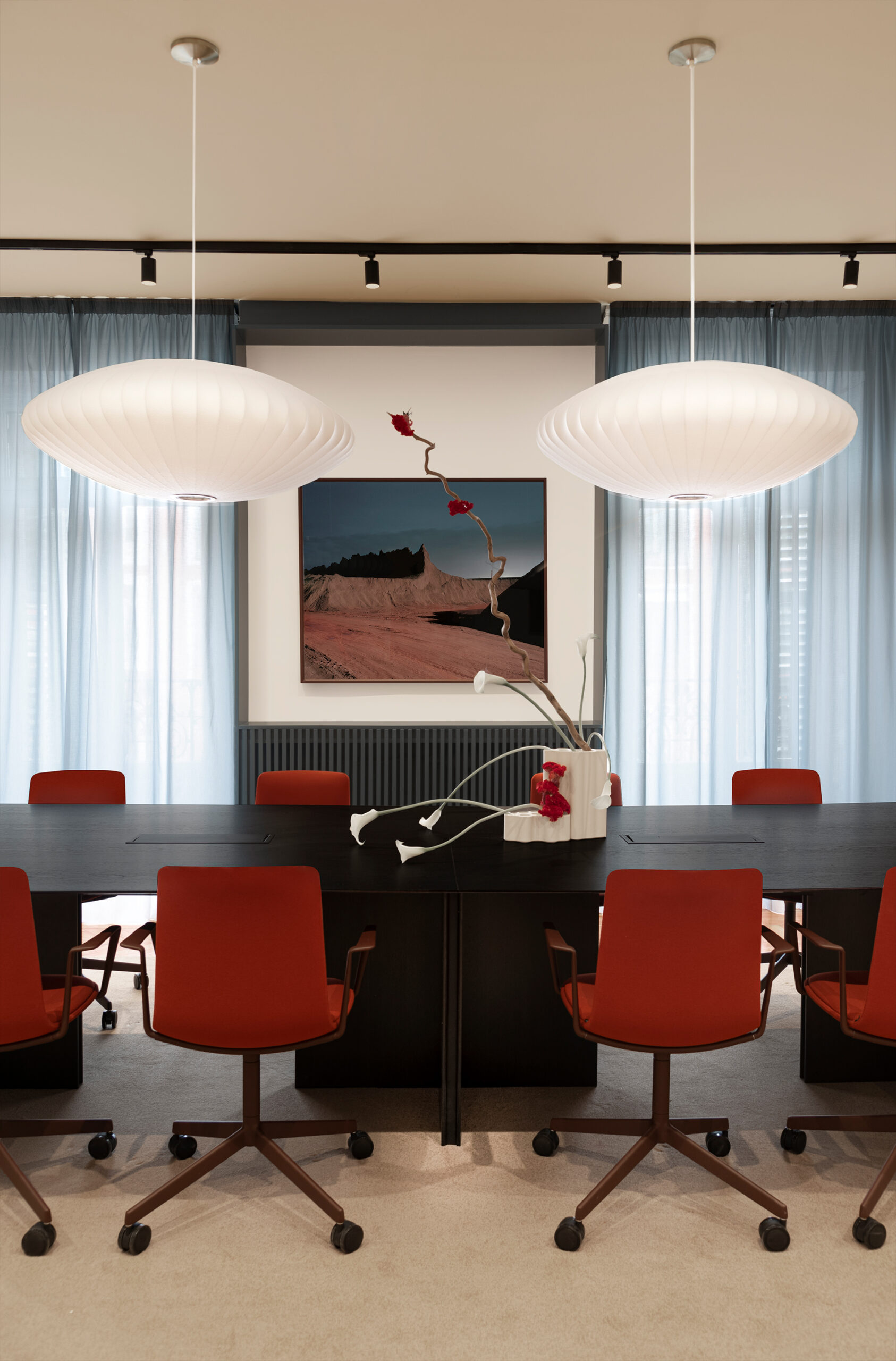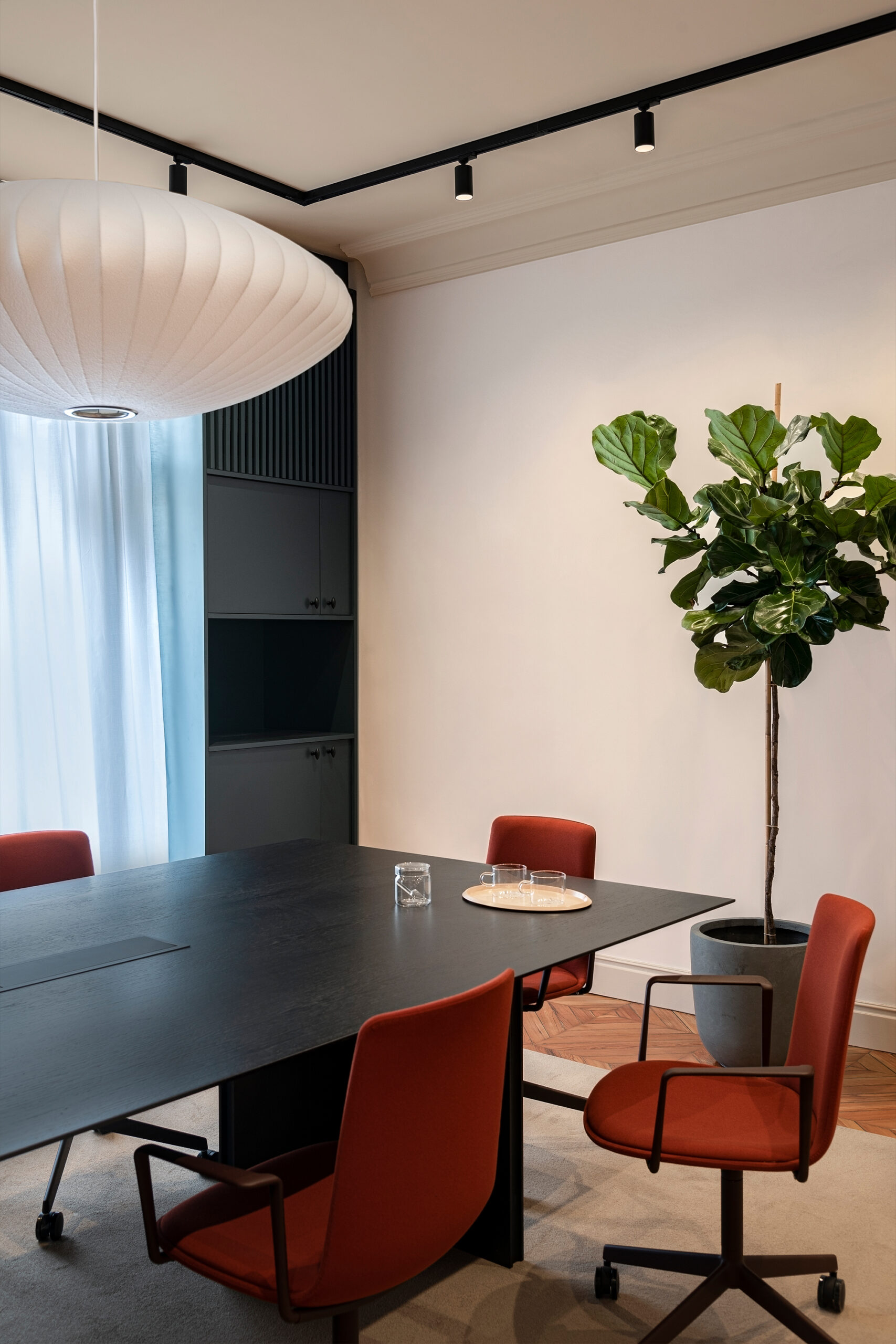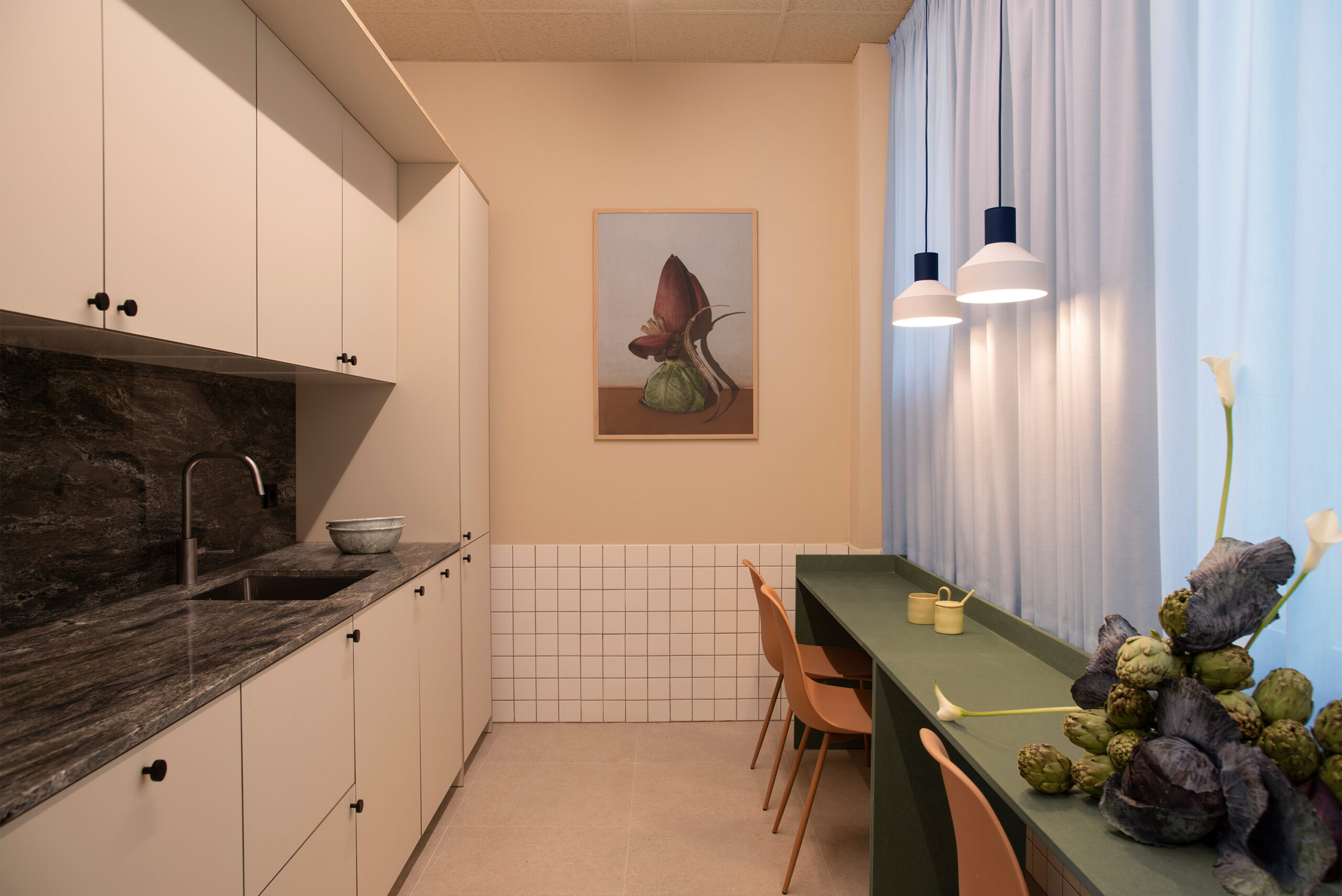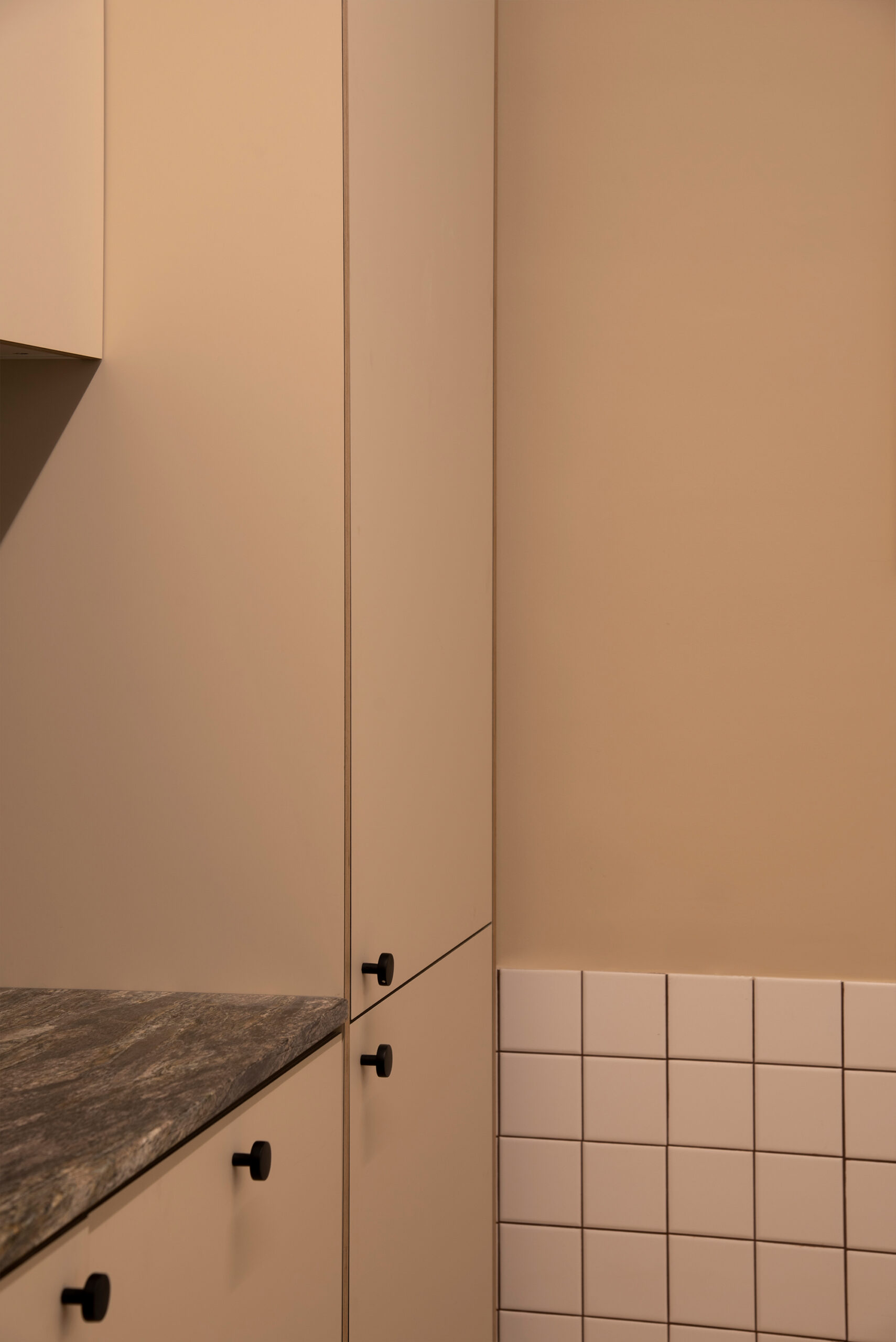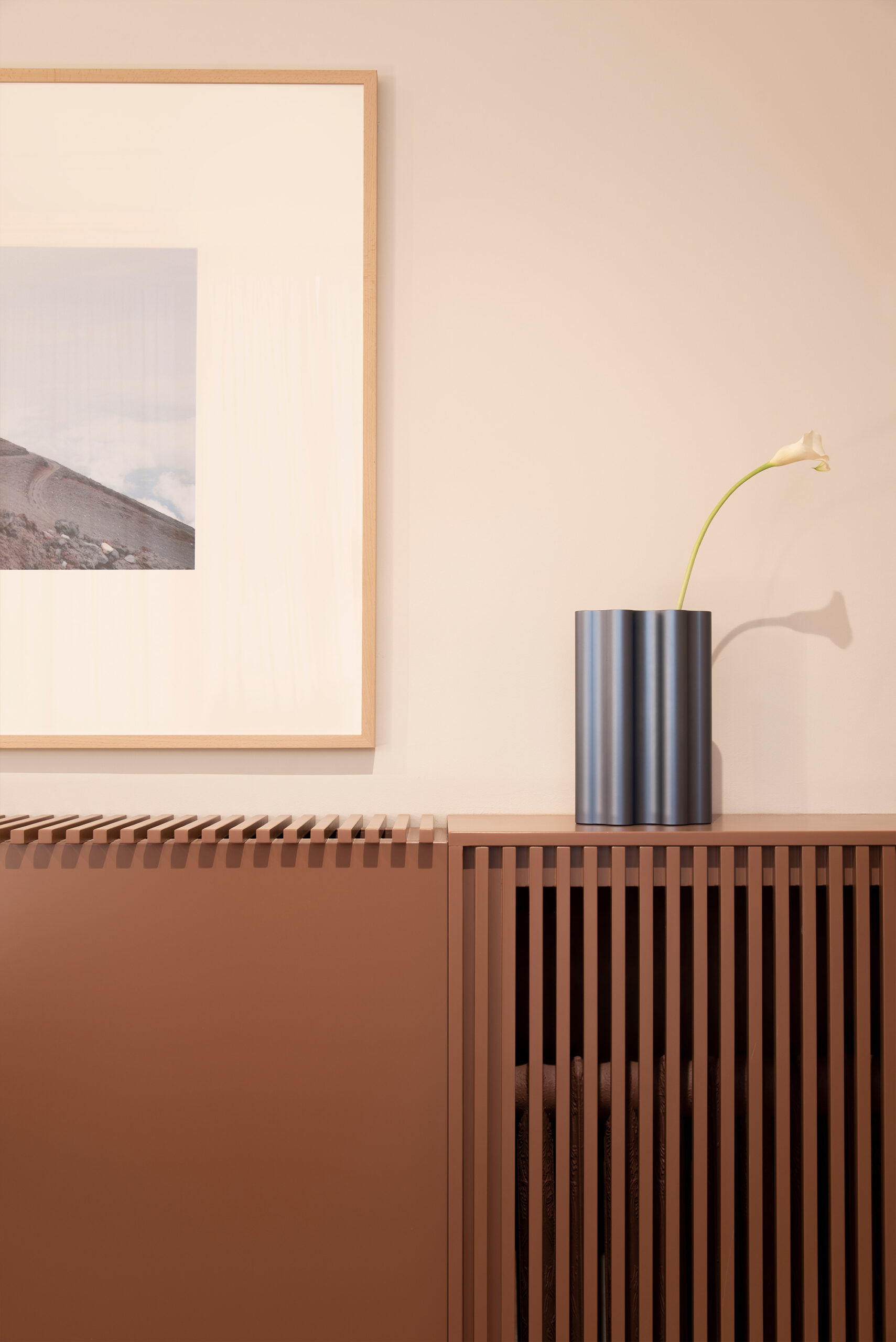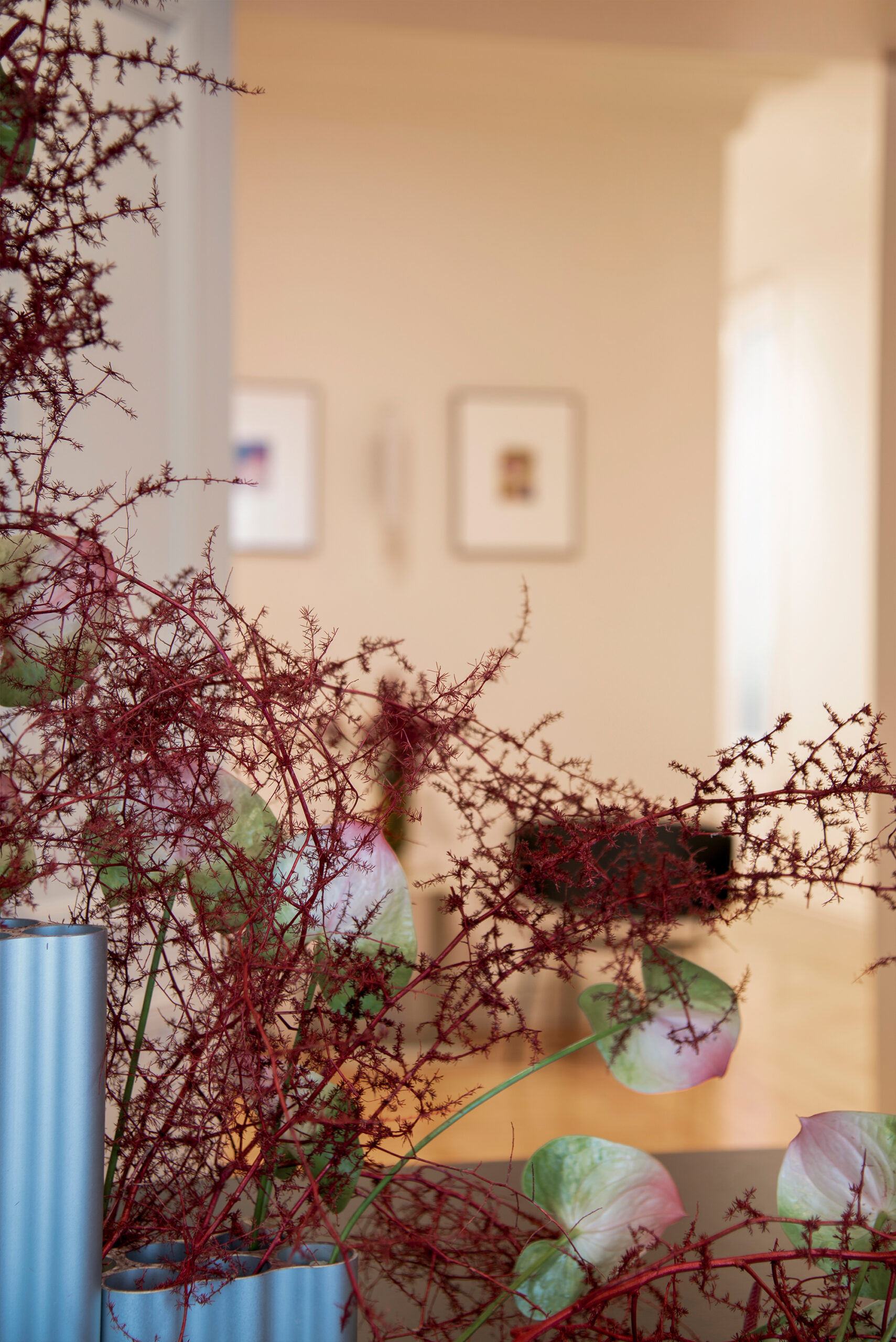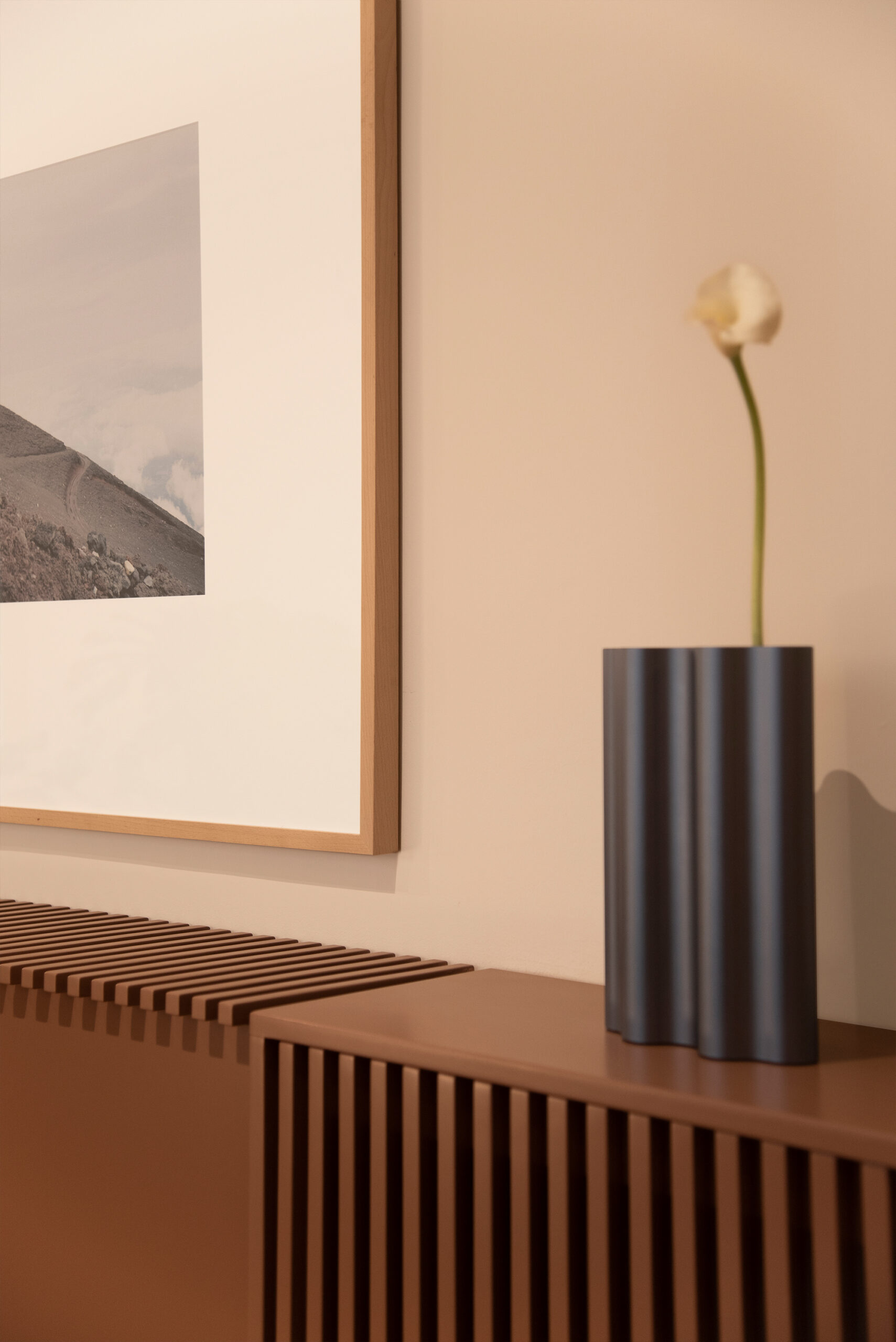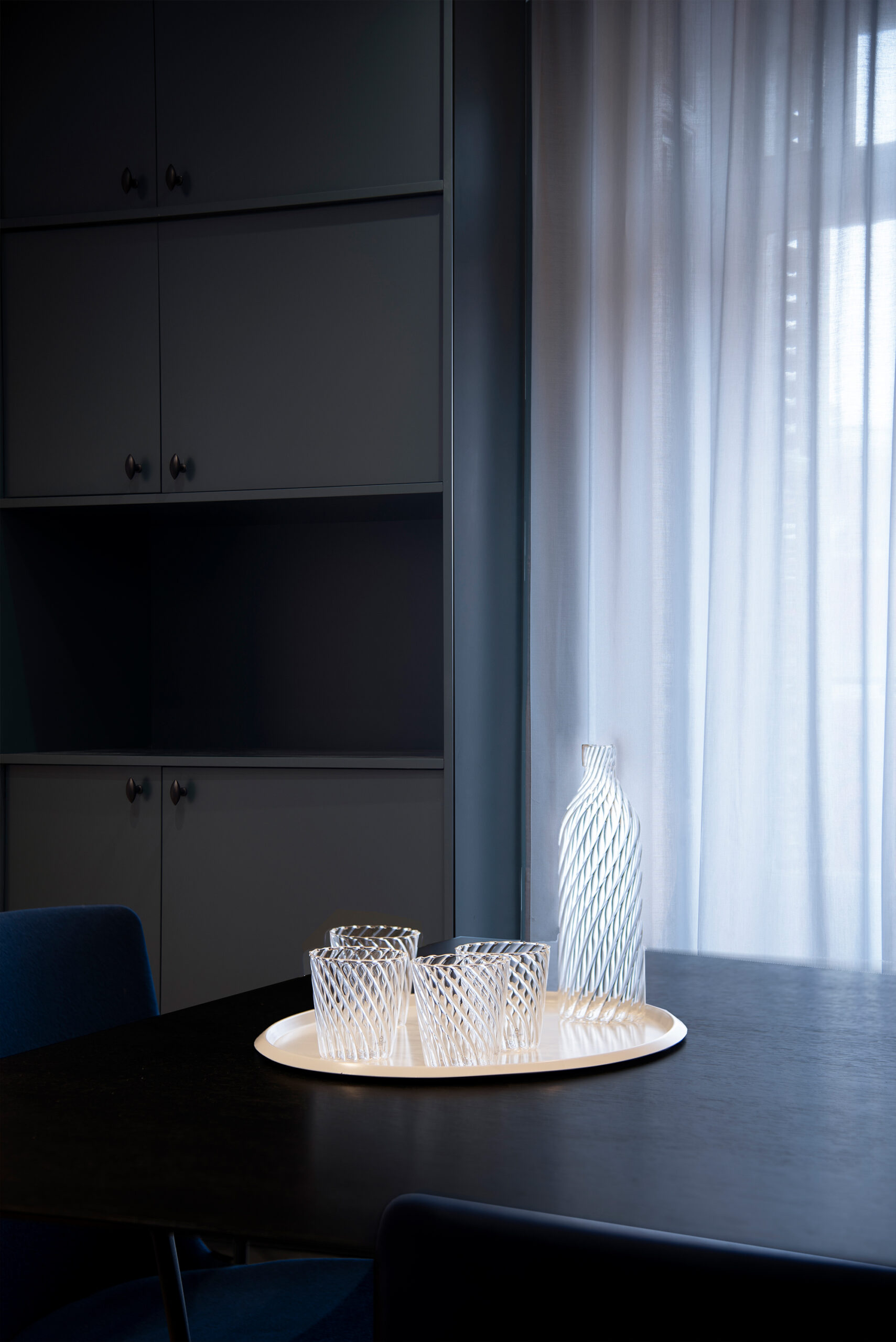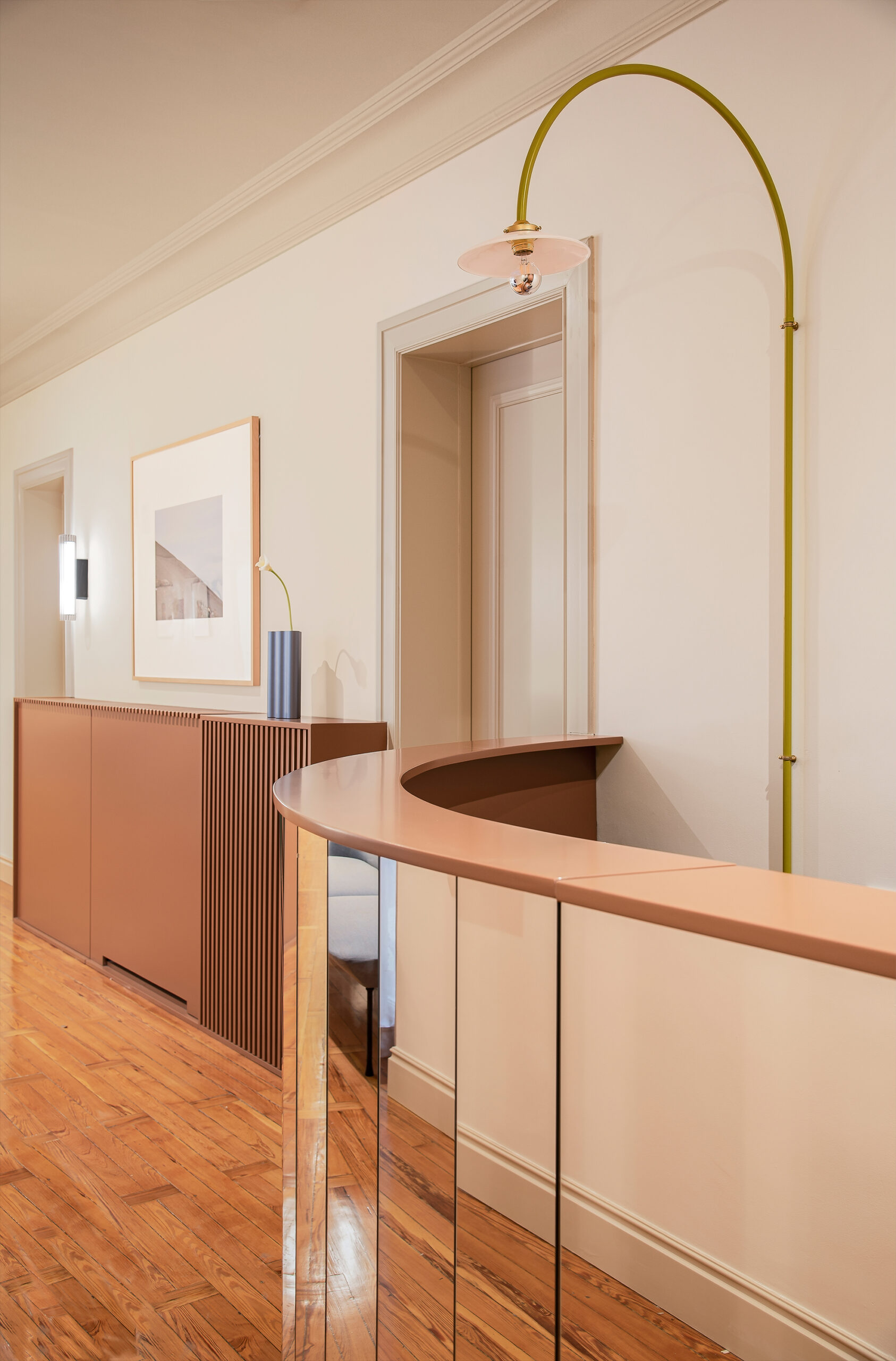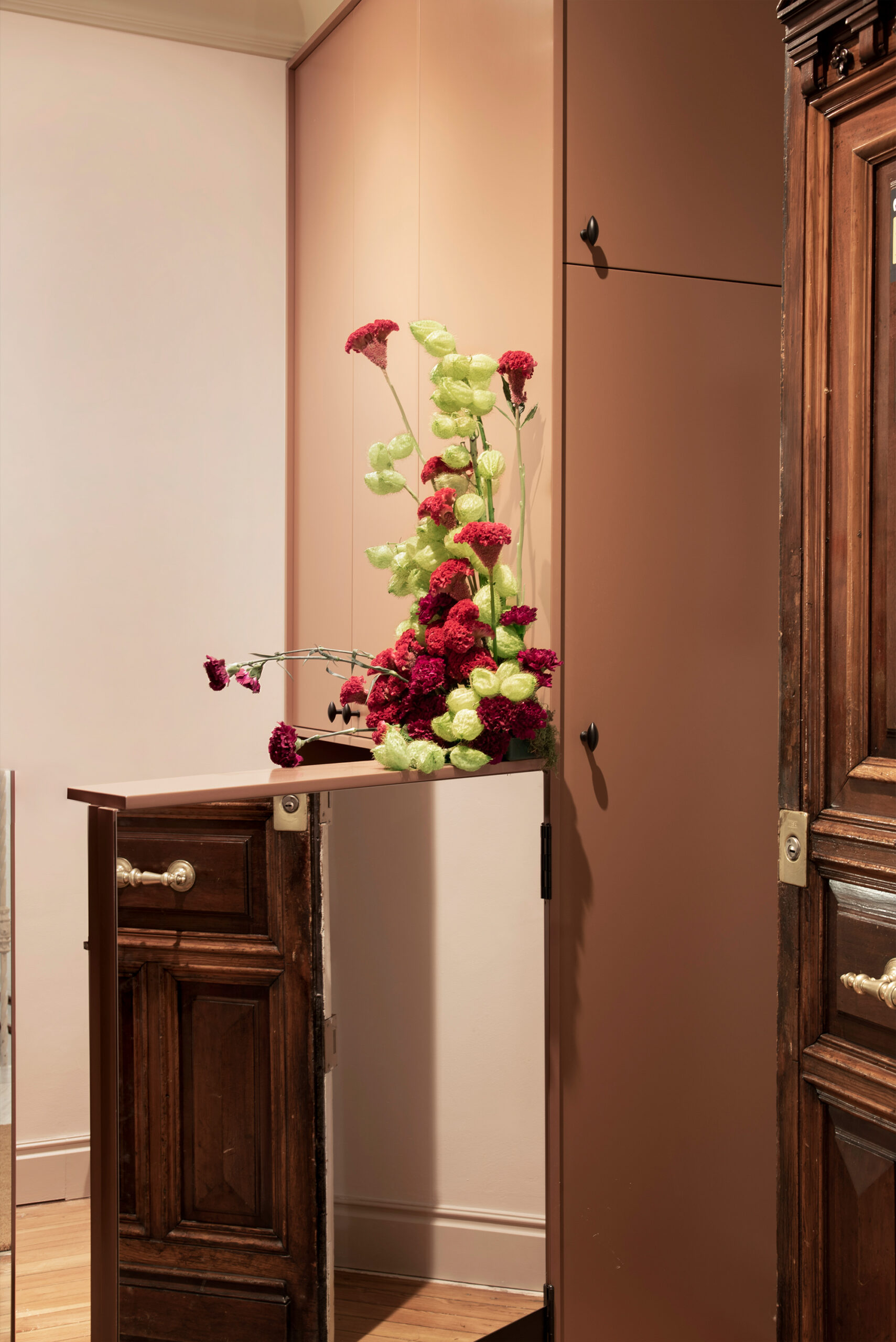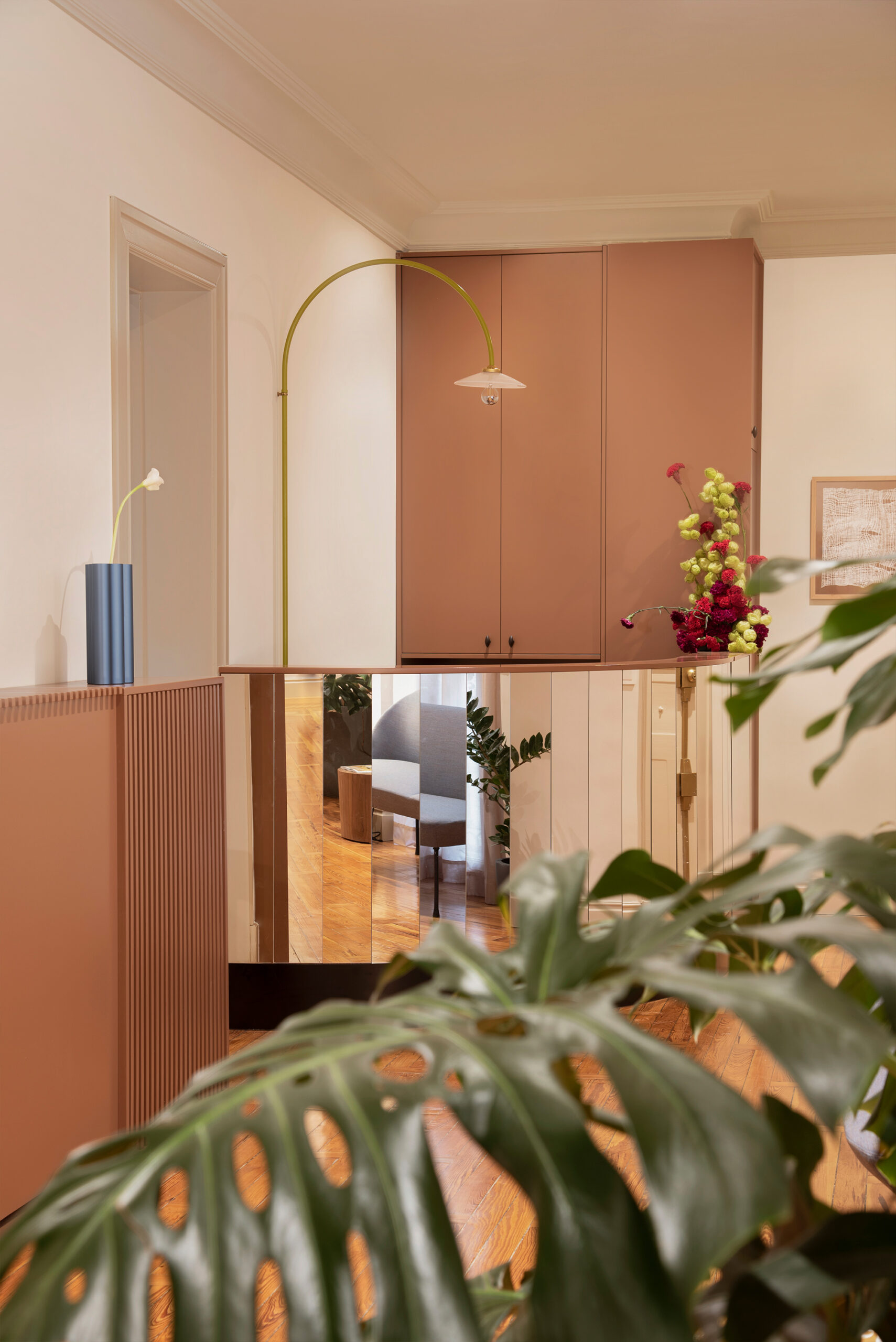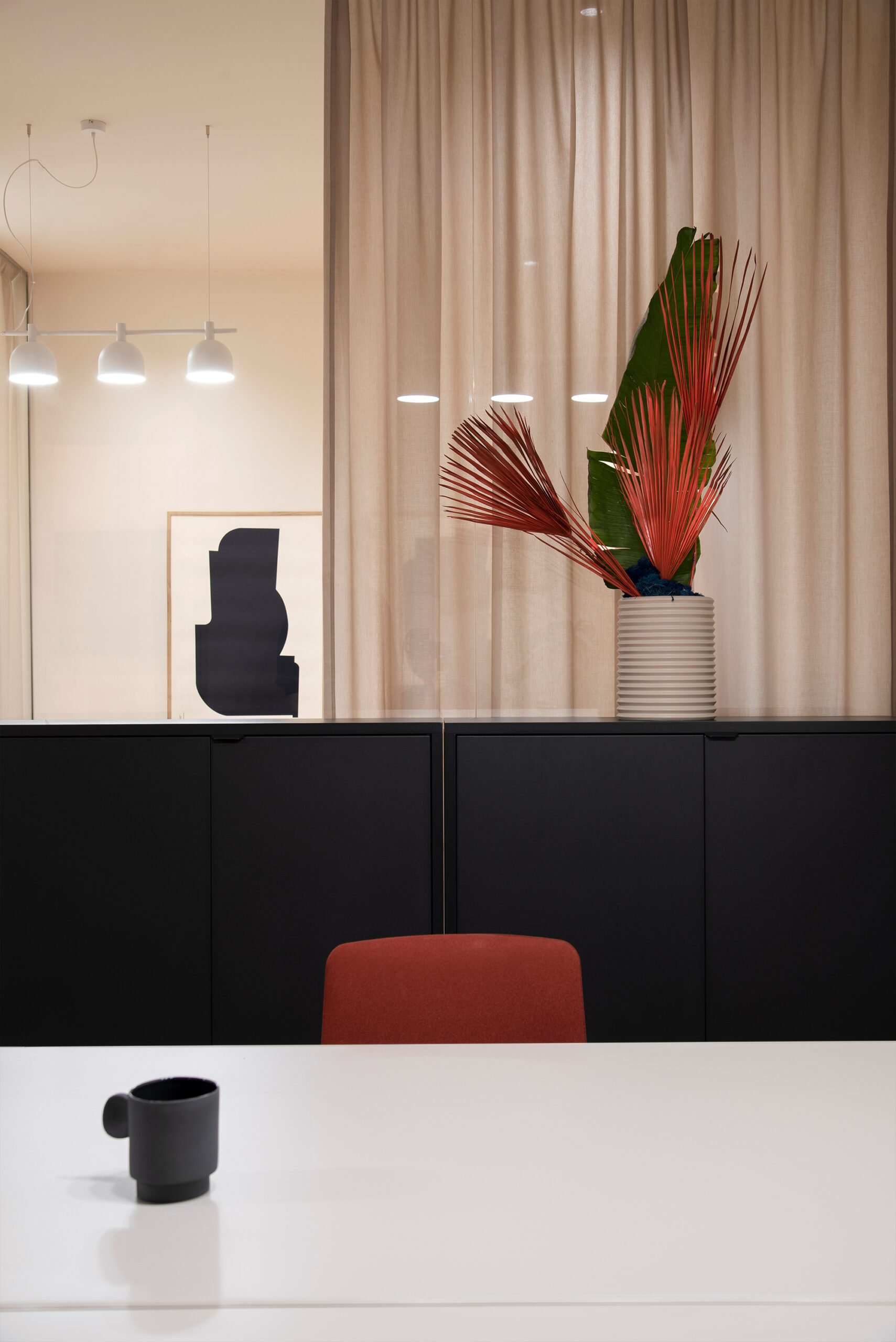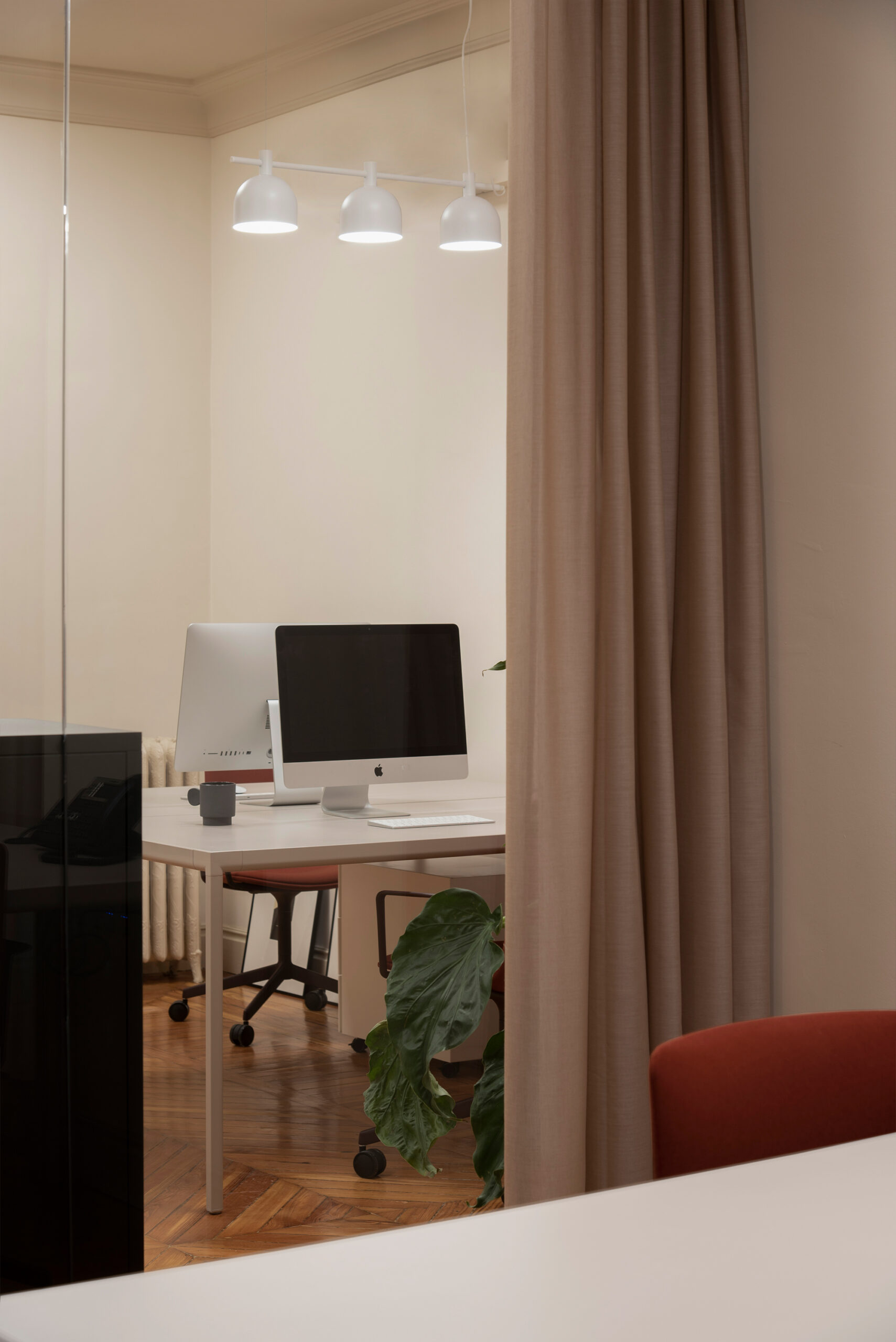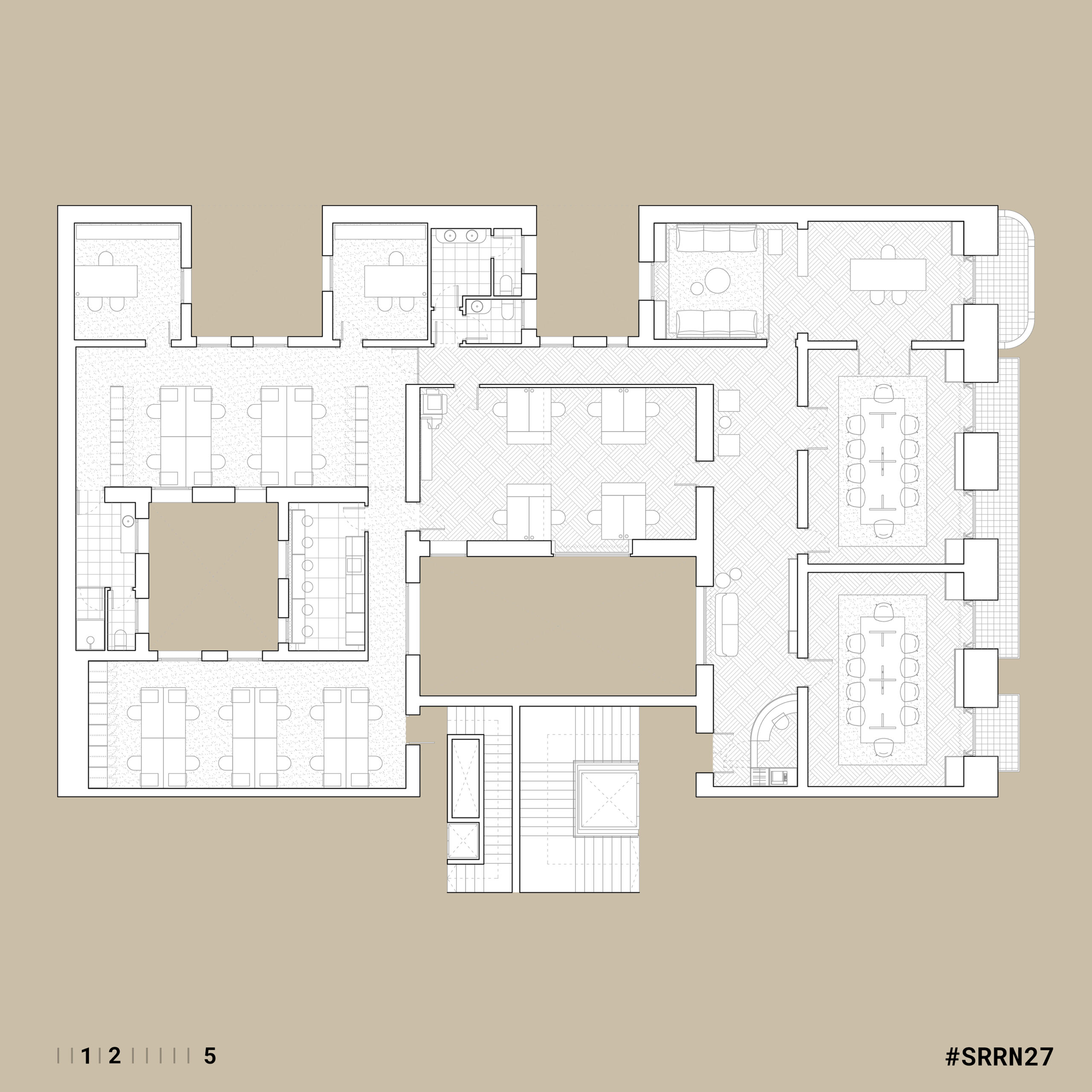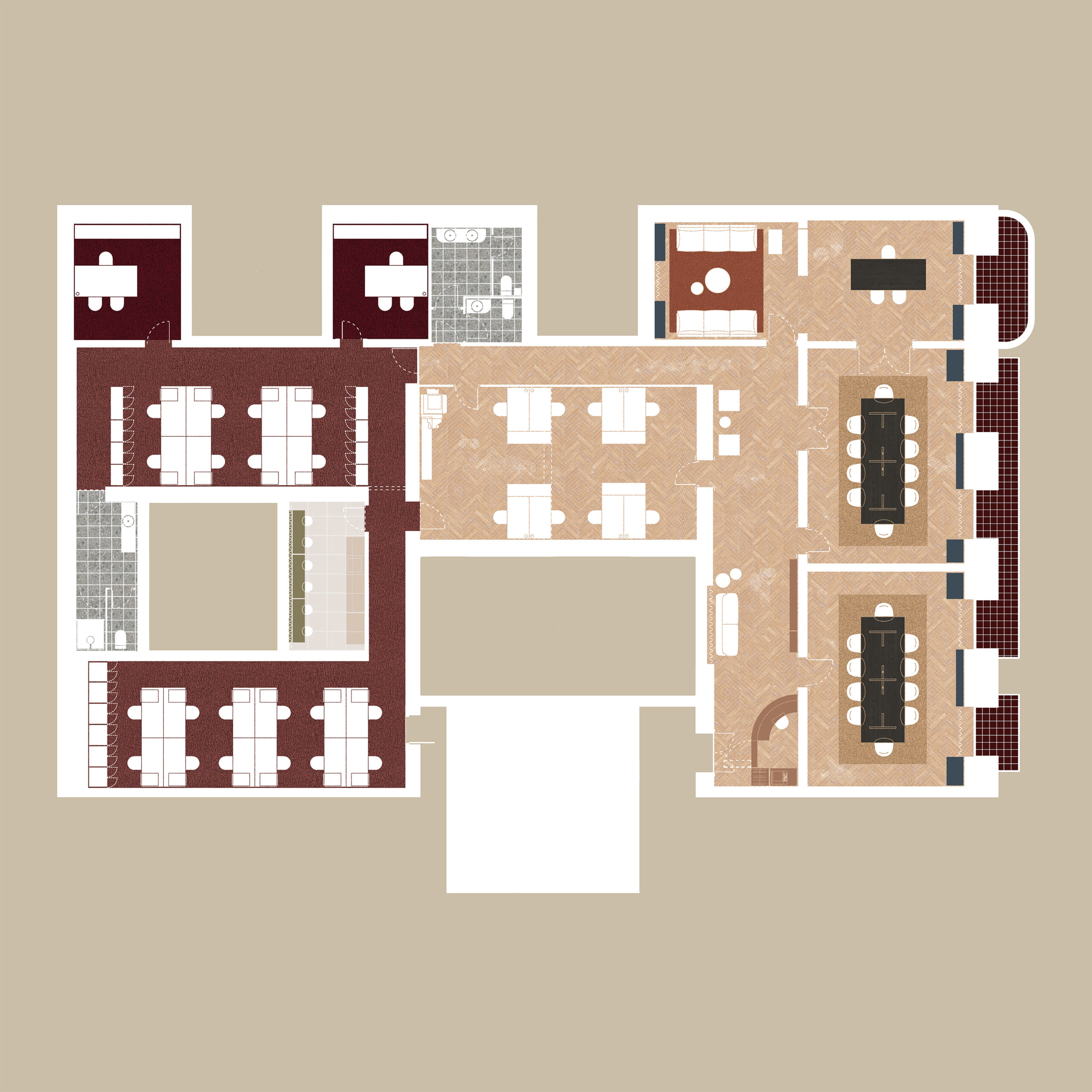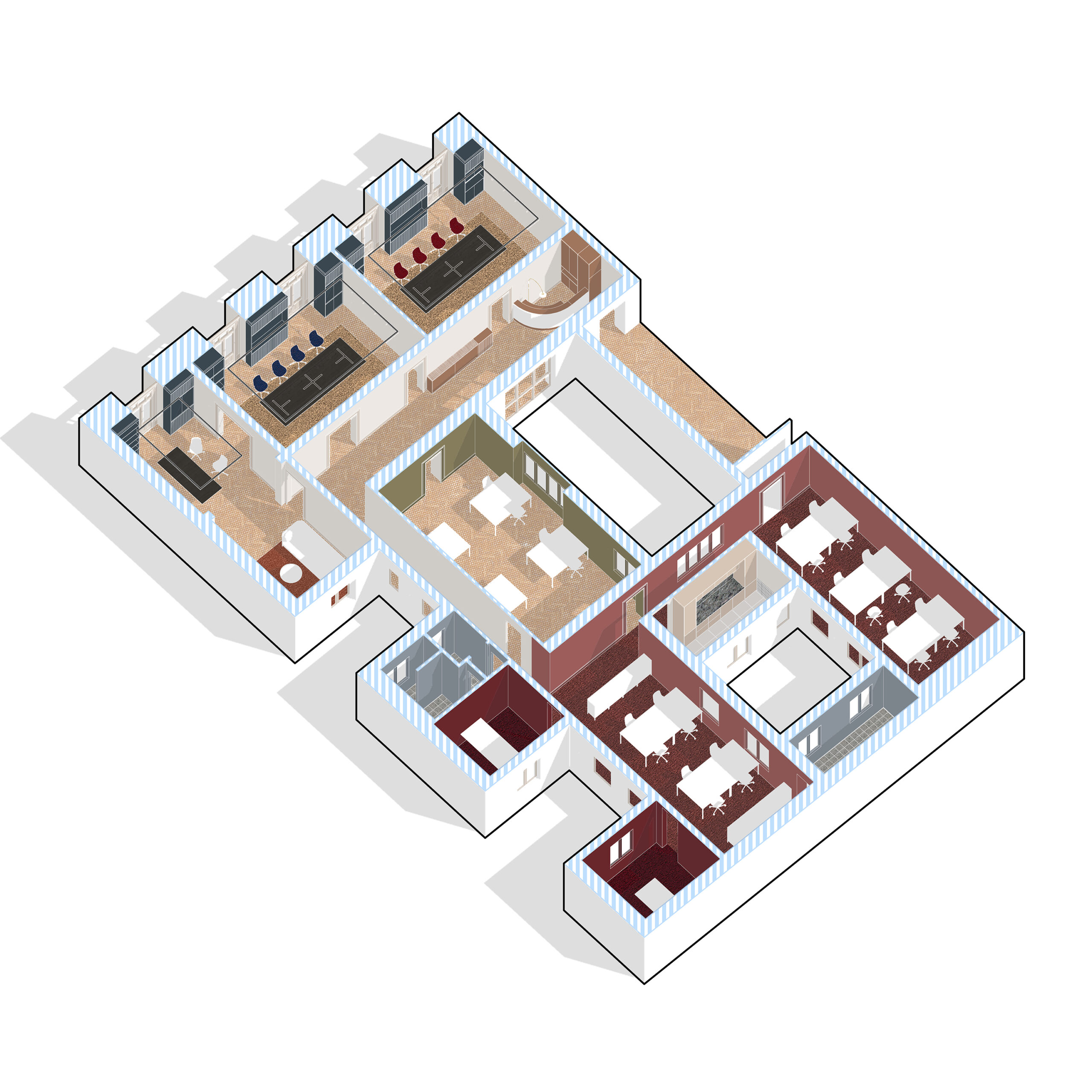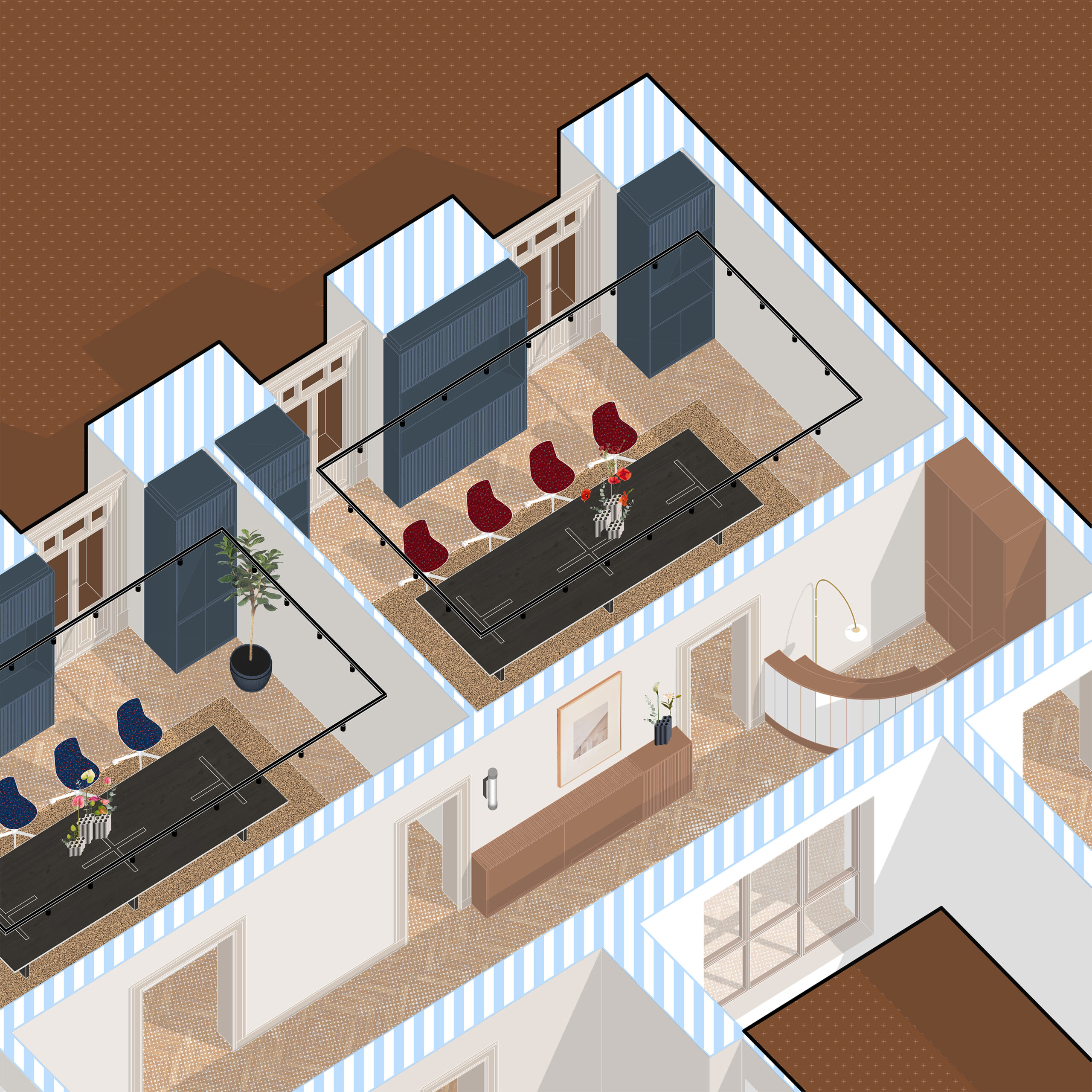 The 400m2 offices are located in a 1920's building on Serrano Street in Madrid. The original state already marked the future distribution of the project divided into three main areas. In the exterior area and overlooking Serrano street is the reception, the waiting area, the meeting rooms and the main office. In the centre is the first work area with the communal kitchen and bathrooms, and in the back area is the workbench area and two offices.
The building had a herringbone pine floor, high ceilings, mouldings, boiseries and solid wood carpentry. We decided to integrate these classic elements with more contemporary design touches and more vibrant colours.
–
Area: 400m²
Client: Private
Design: Plutarco + Aurea Rodriguez
Location: Madrid
Photographs: Aurea Rodríguez
Nada más entrar, un mostrador hecho a medida de color camel y espejo te recibe y su forma de semicírculo te acompaña hacia el interior. La primera sala de reuniones con toques en granate y terracota se encuentra en la entrada. La segunda sala de reuniones, esta vez en colores azules, es la que conecta con el despacho principal.
La cocina de Cubro se propuso como un oasis de tranquilidad y colores cálidos y tranquilos. El color beige es el protagonista, pero el verde se encarga de complementarlo.
–
Área: 400m²
Cliente: Privado
Diseño: Plutarco + Aurea Rodríguez.
Localización: Madrid
Fotografías: Aurea Rodríguez