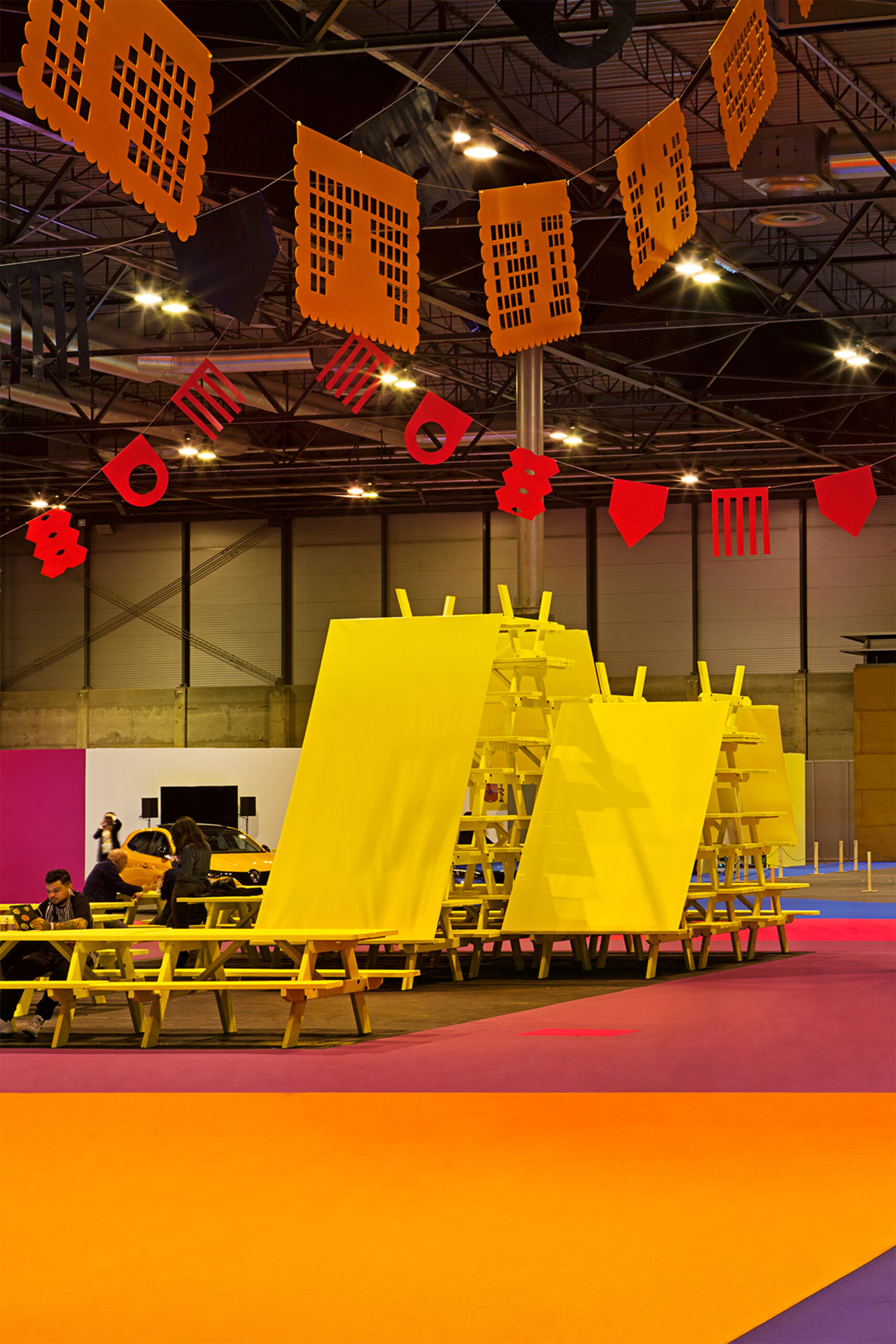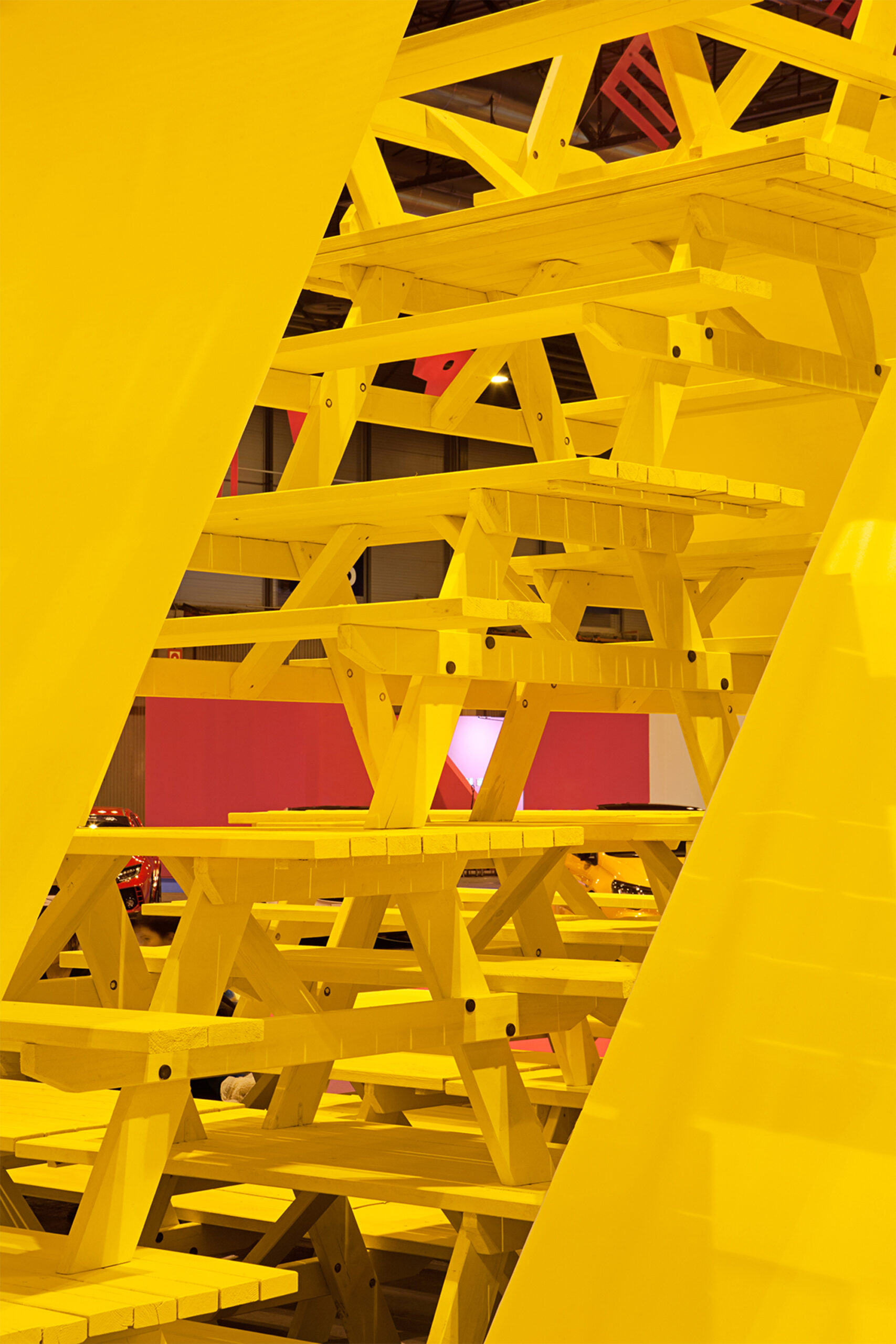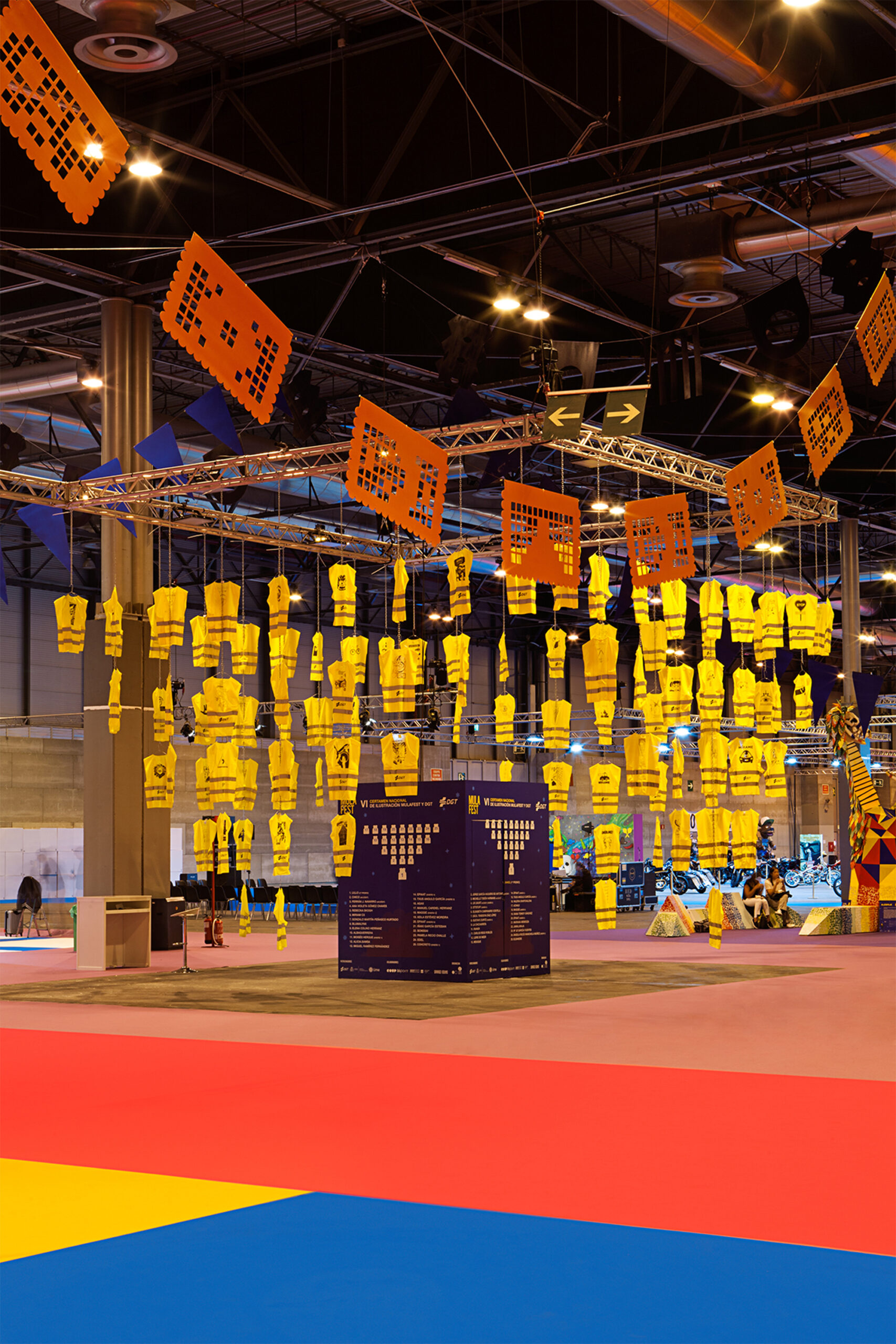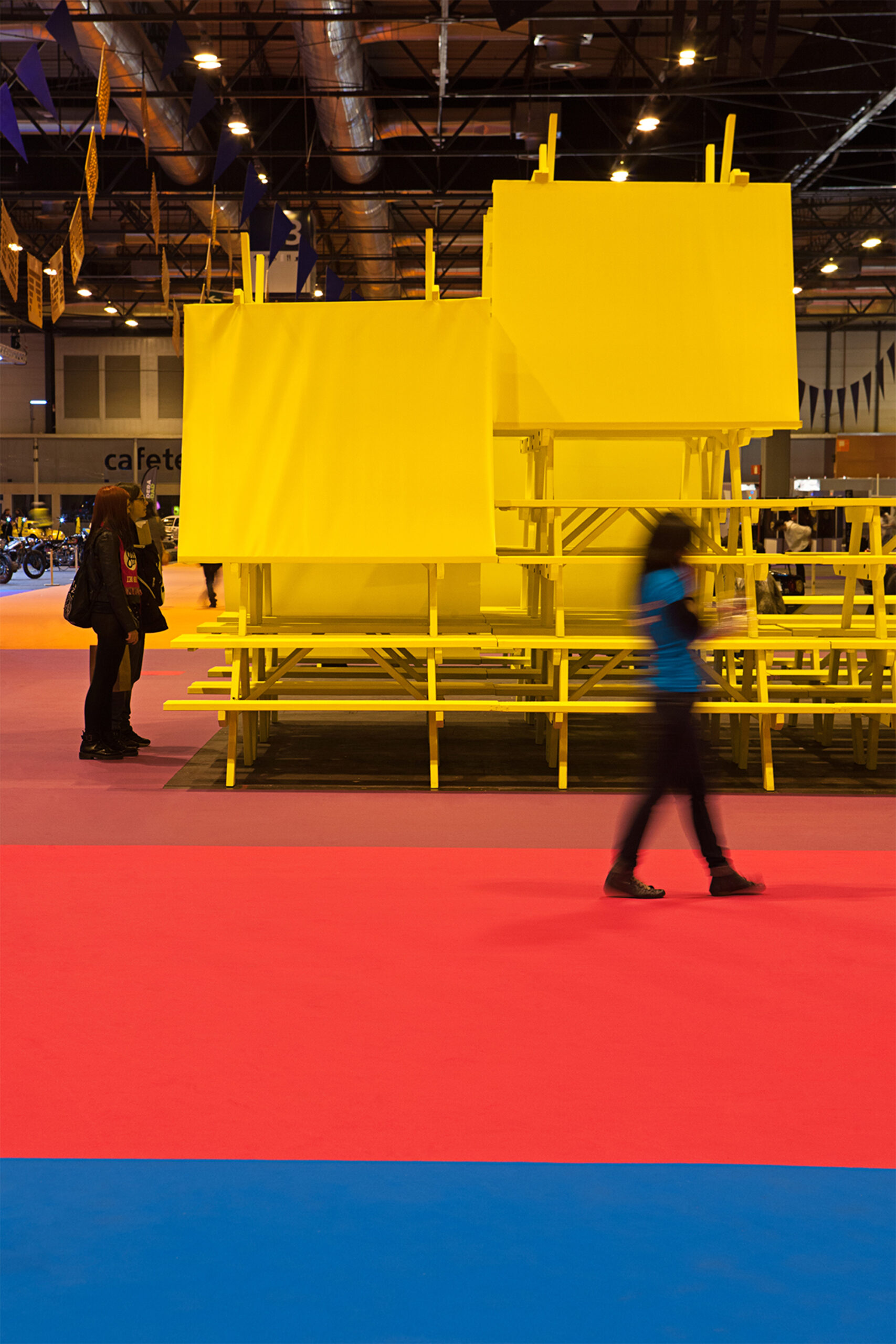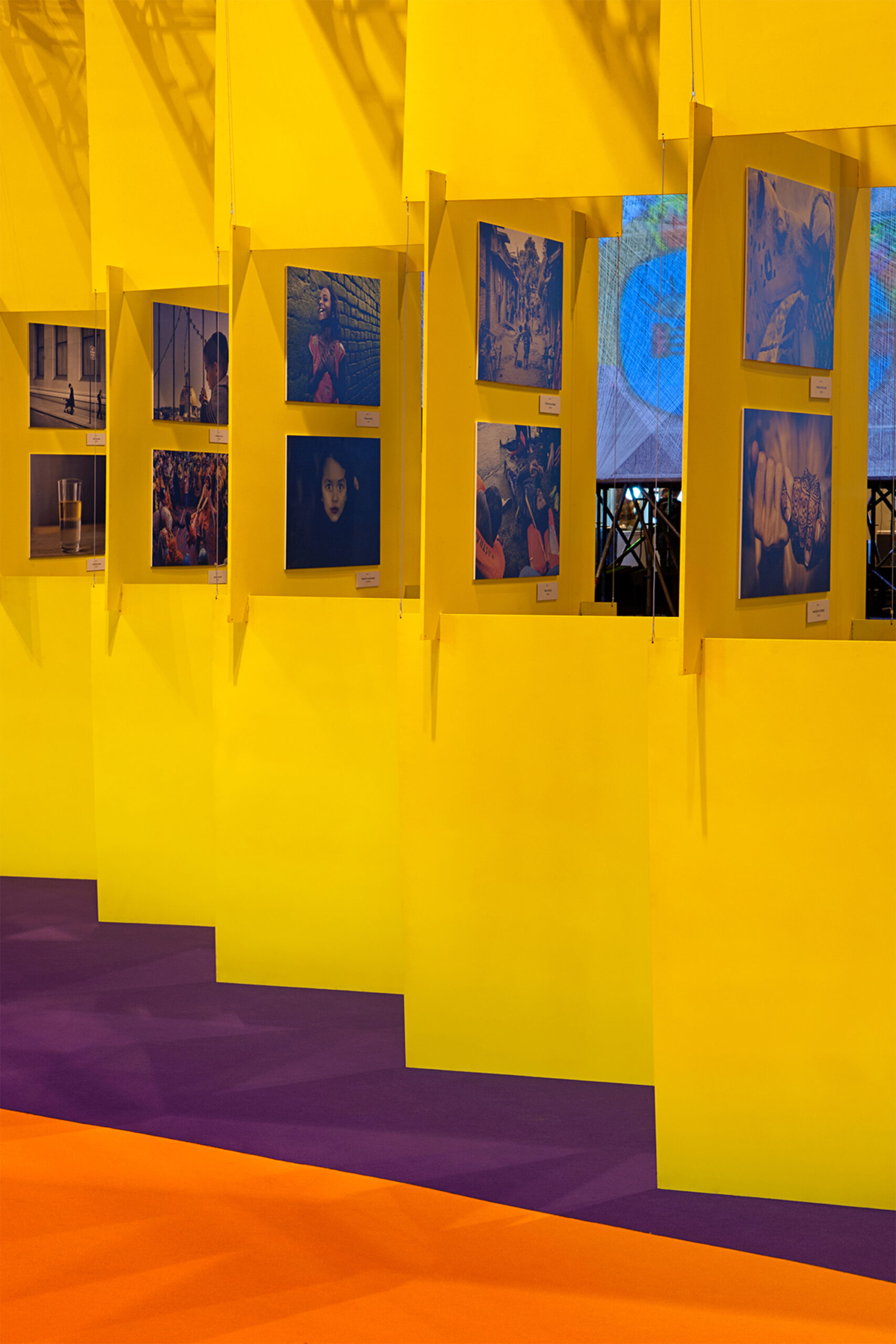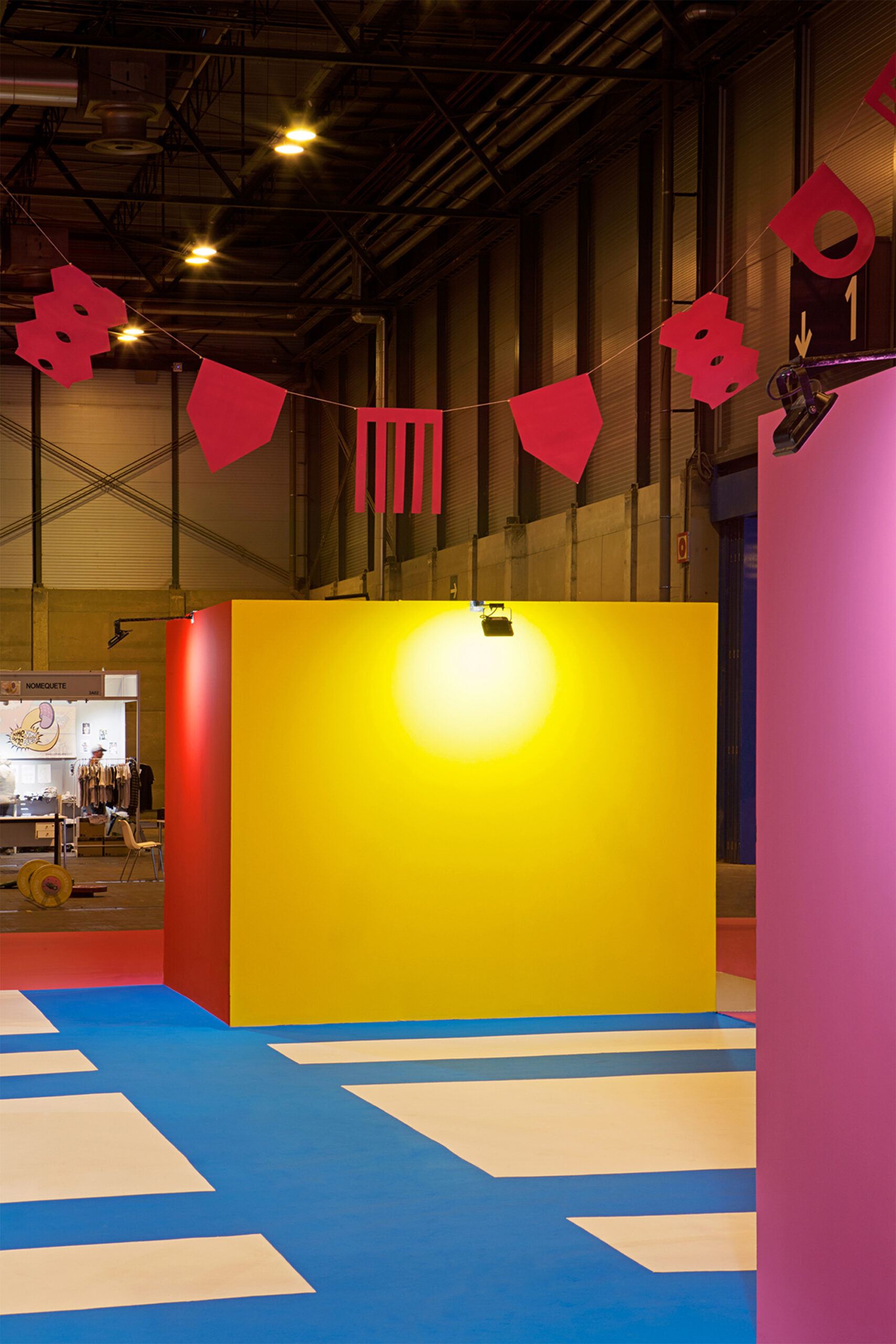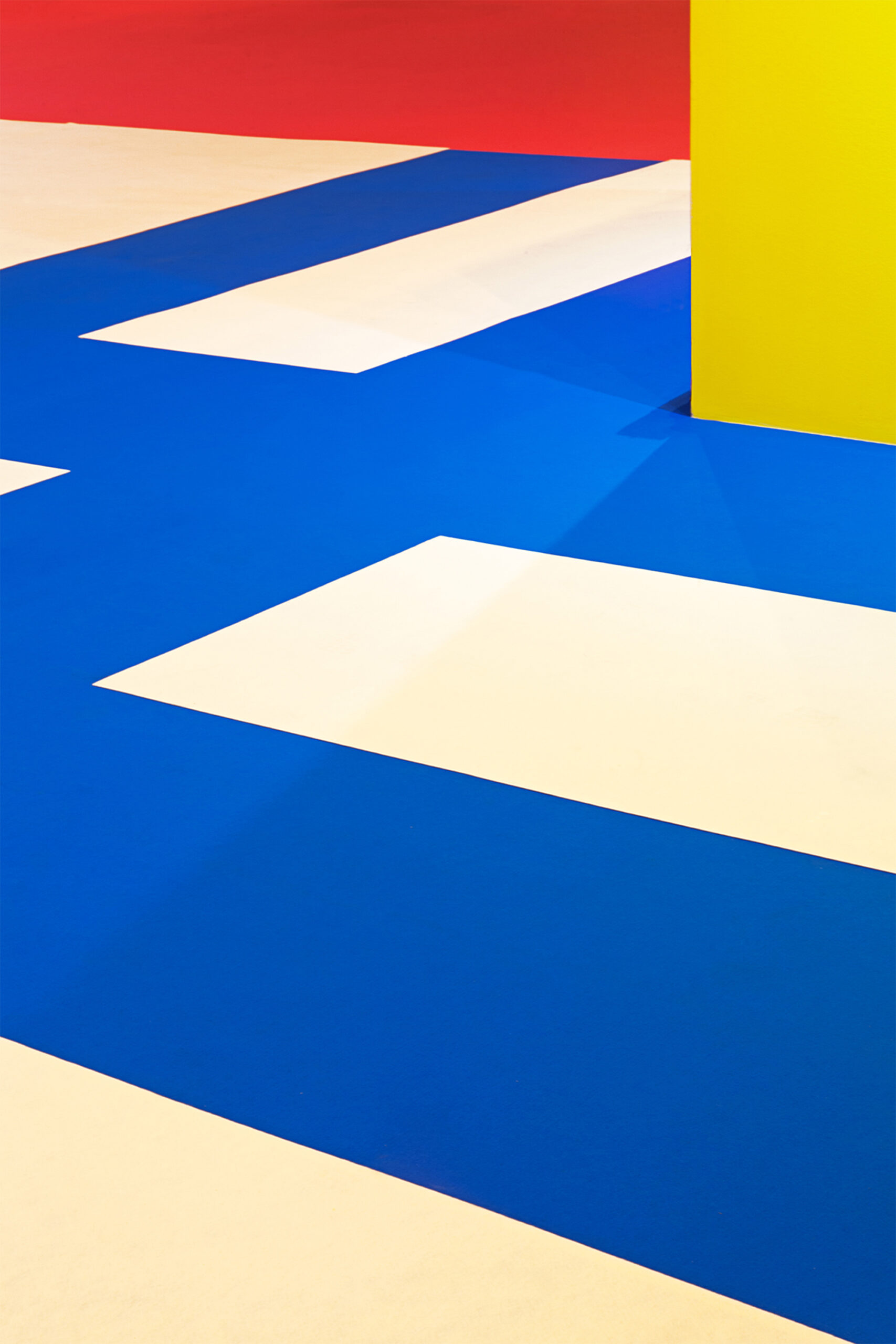 ART DIRECTION OF MULAFEST FESTIVAL
MULAFEST, the Festival of Trends and Urban Culture, celebrates in 2019 its first international edition in Acapulco. The comission wanted to find a common feature between Mexico and spain for the Madrid edition.
Taking LA FIESTA as an element of union between both cultures, the proposal offers for the first time a conceptual and visual unity to the festival. At ground level, the colors and shapes of the architecture of Barragán and Legorreta help to organize the different activities and in an aerial level, the traditionally inspired XL banners allow you to orient yourself within the pavilion.
–
Area: 18000 m²
Client: IFEMA
Design: Plutarco + Estudio Reciente
Location: Madrid
Photographs: Asier Rua