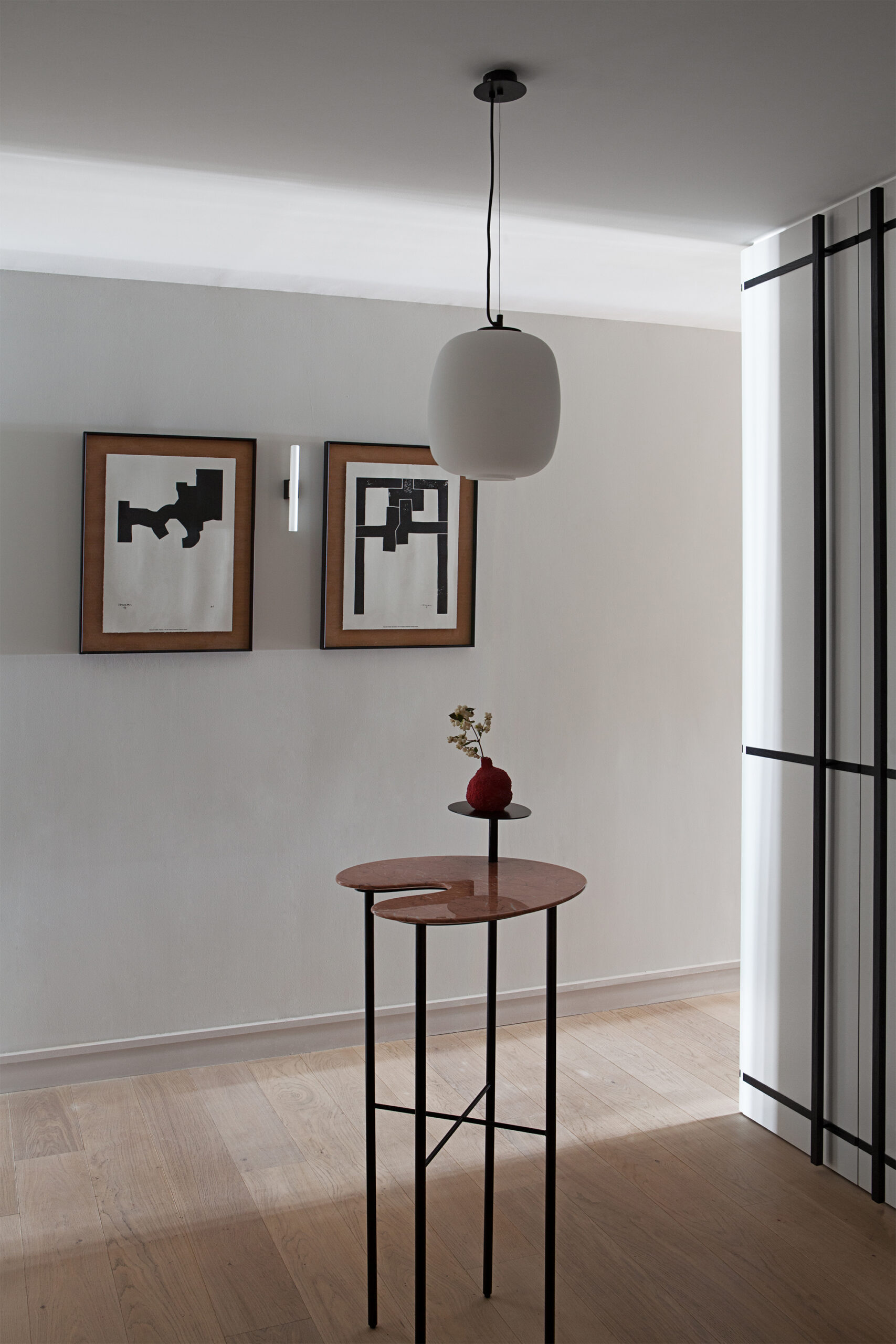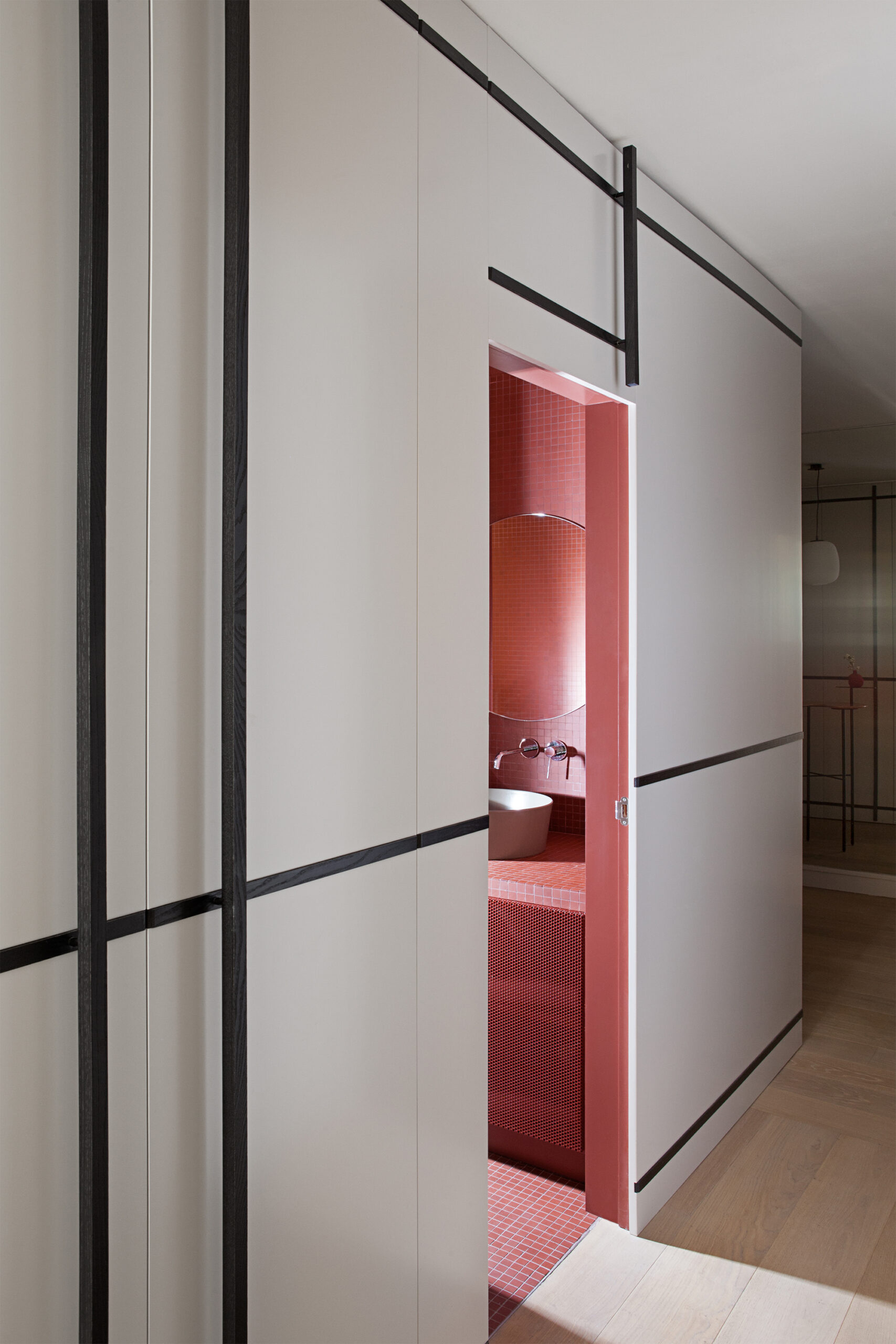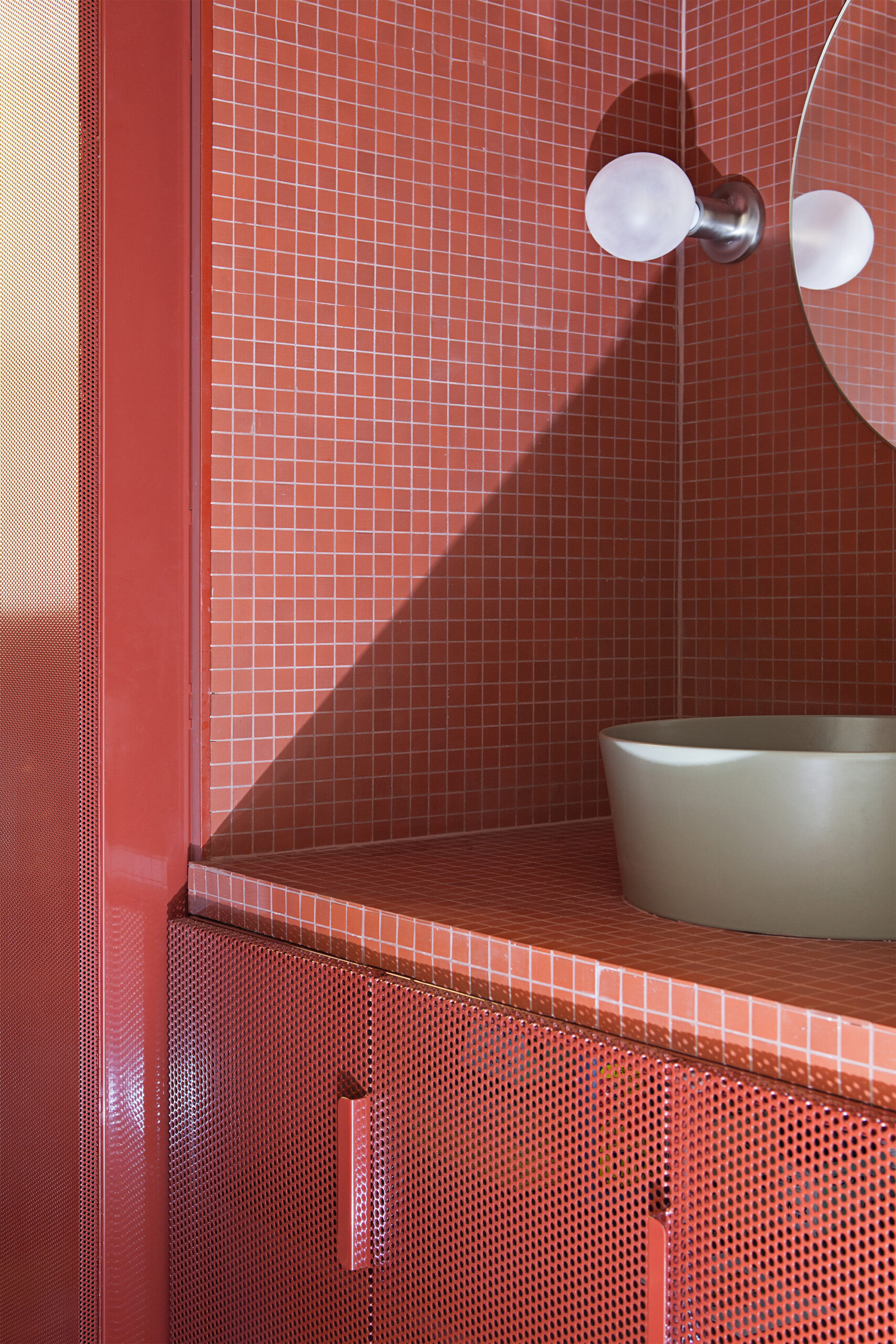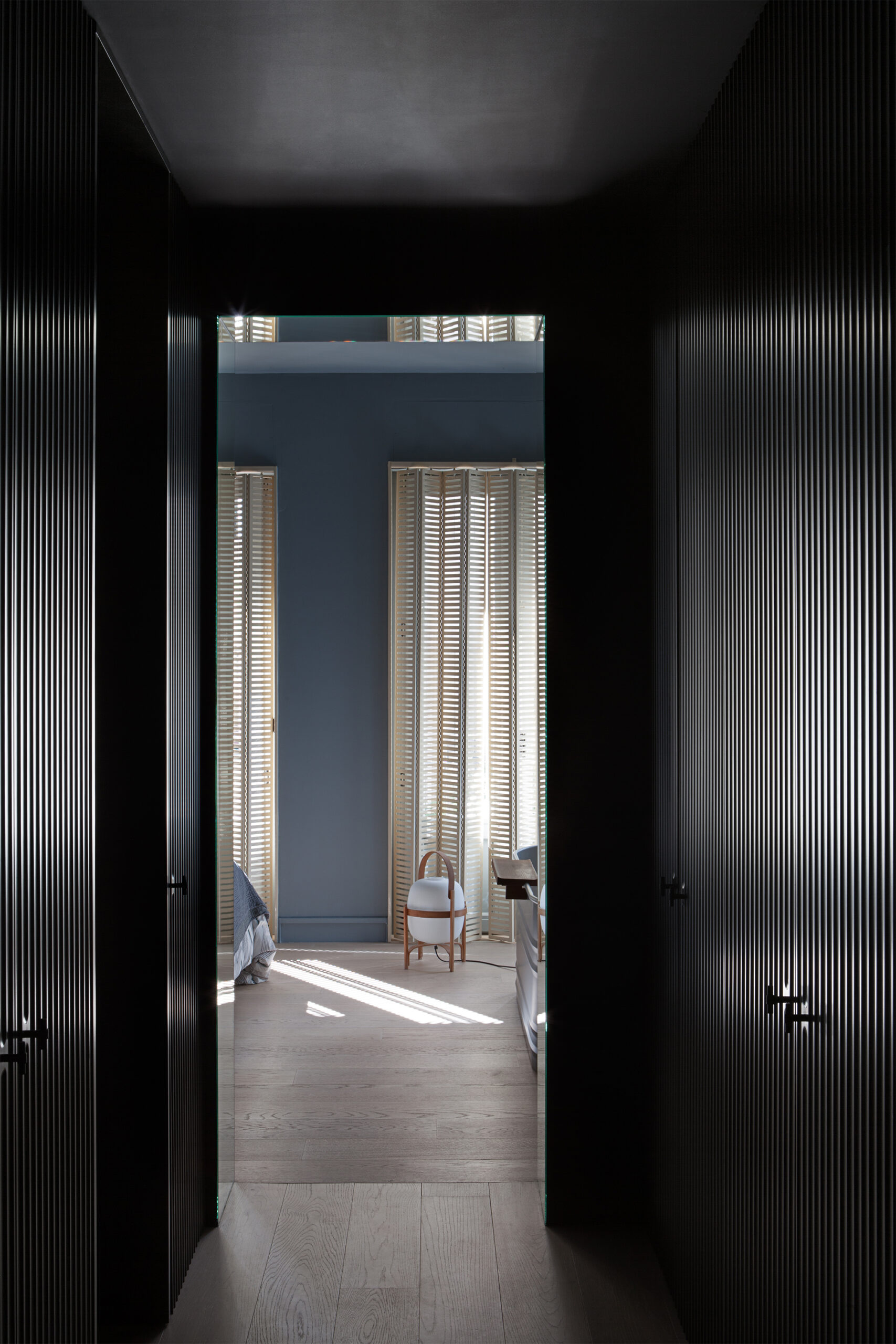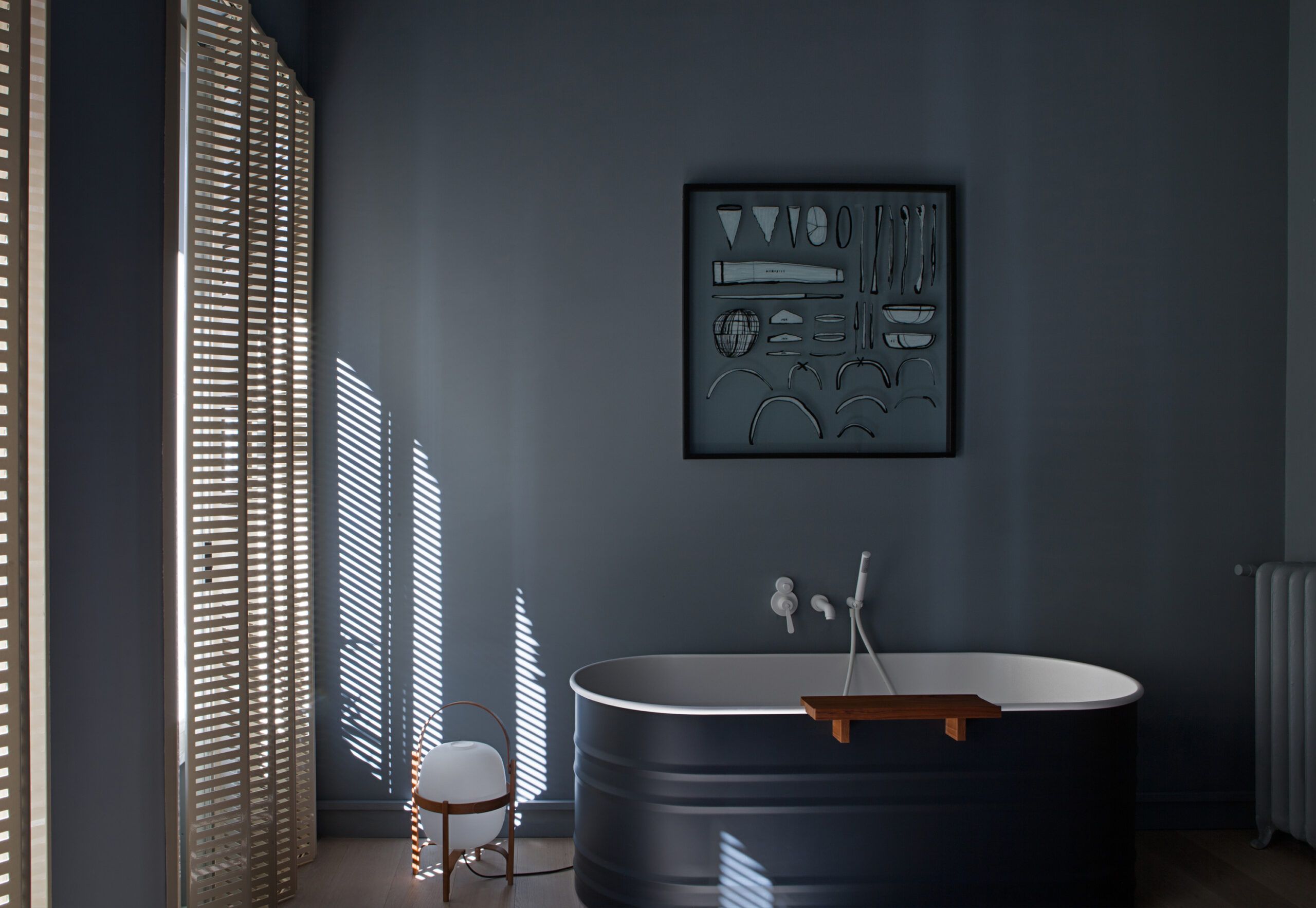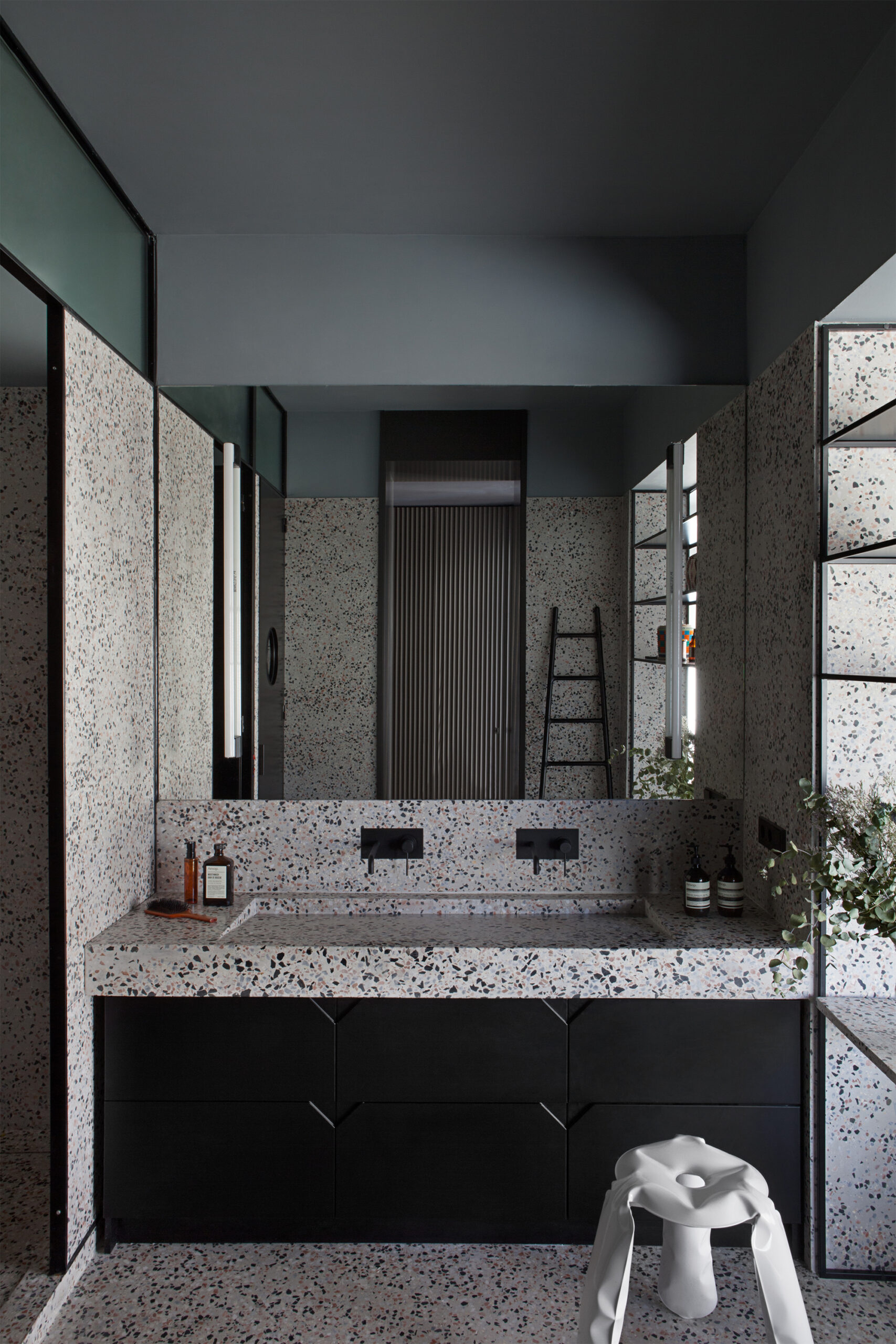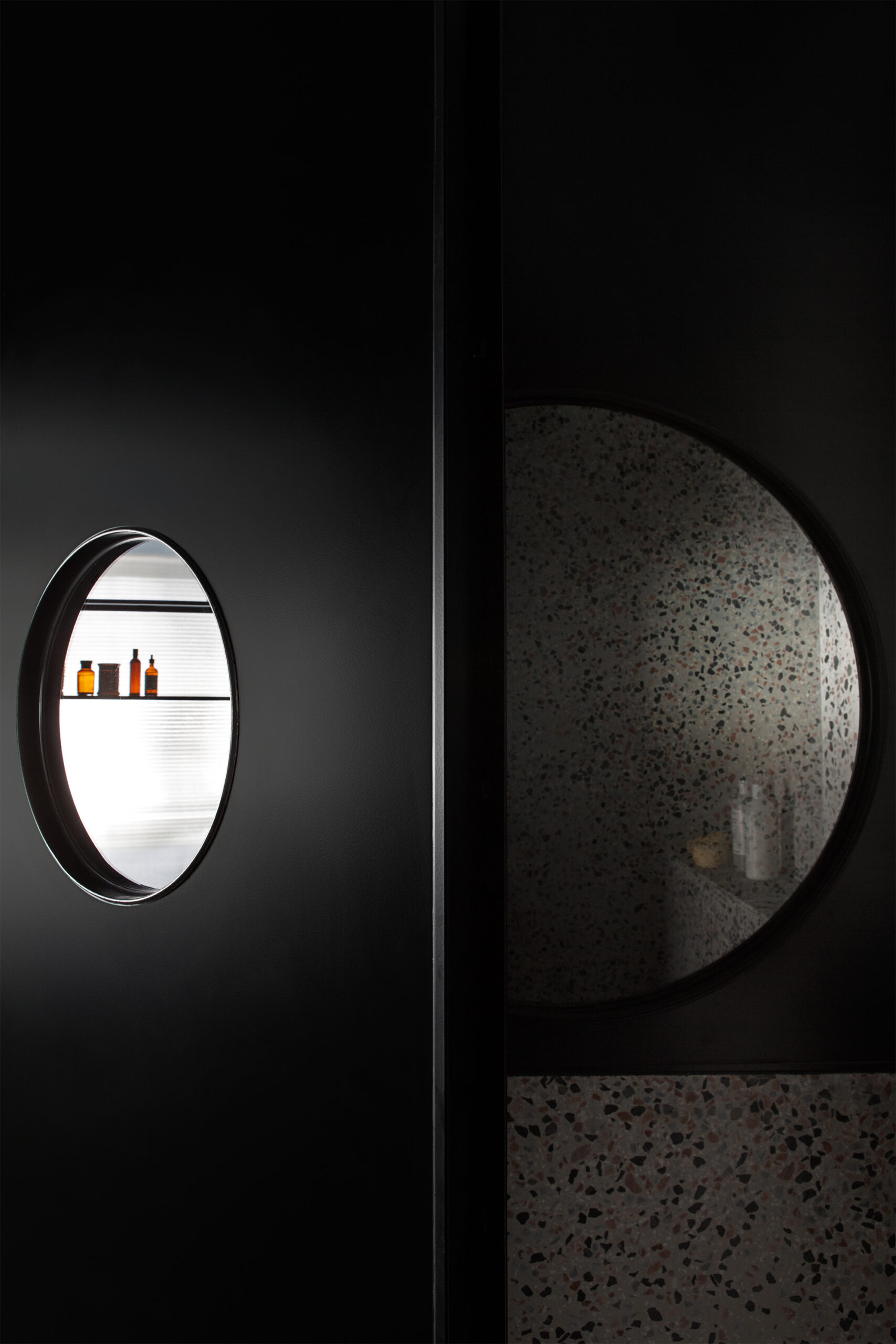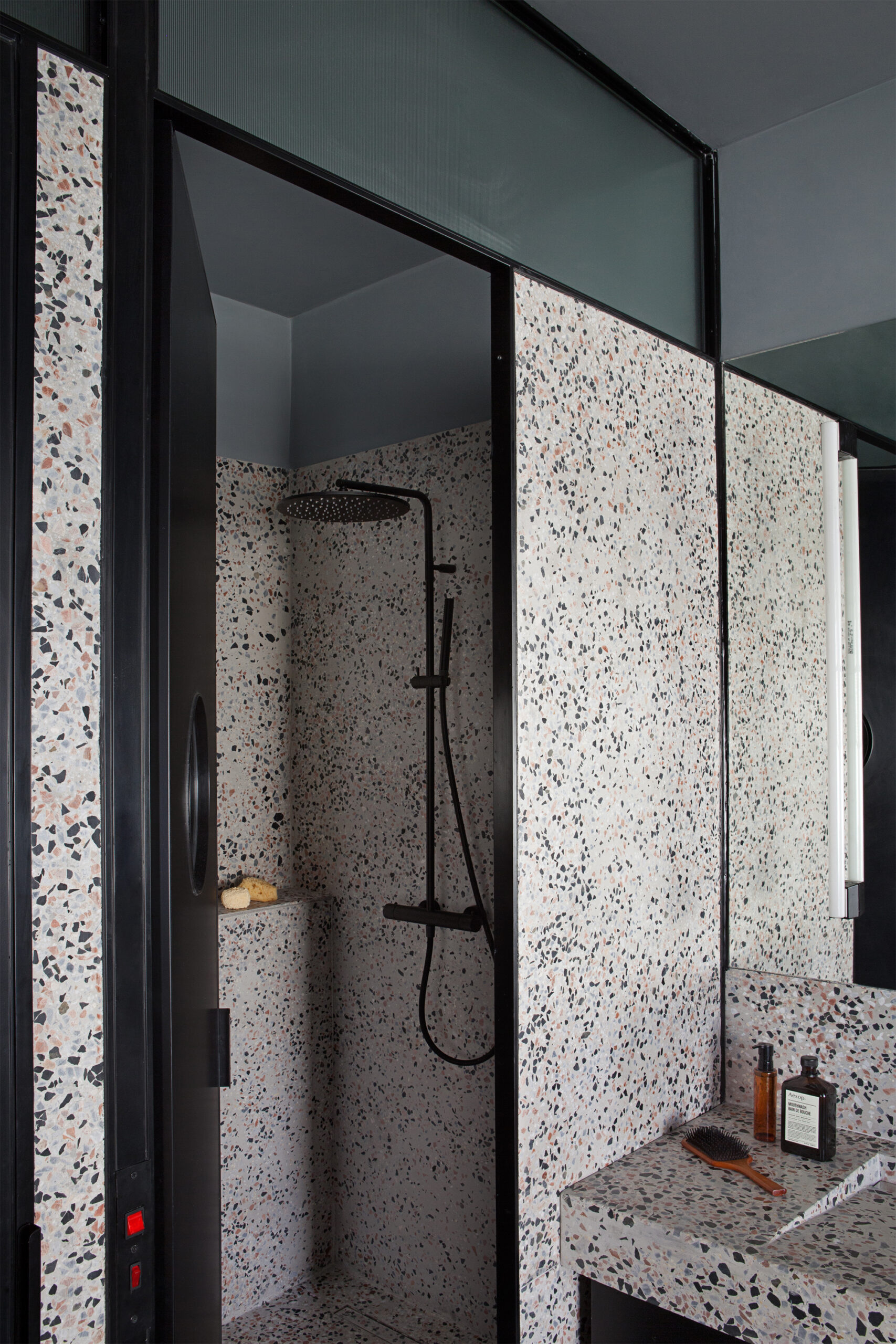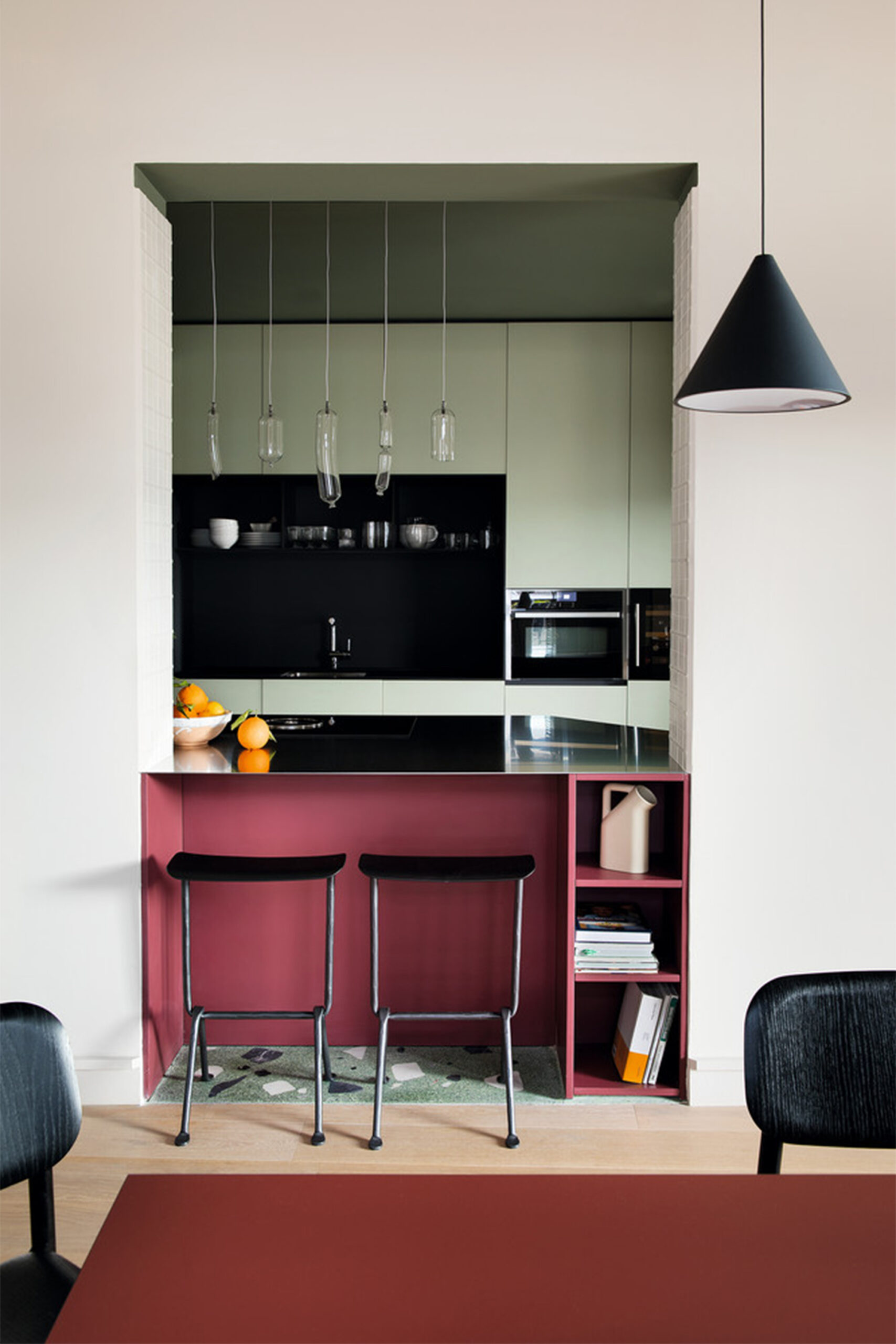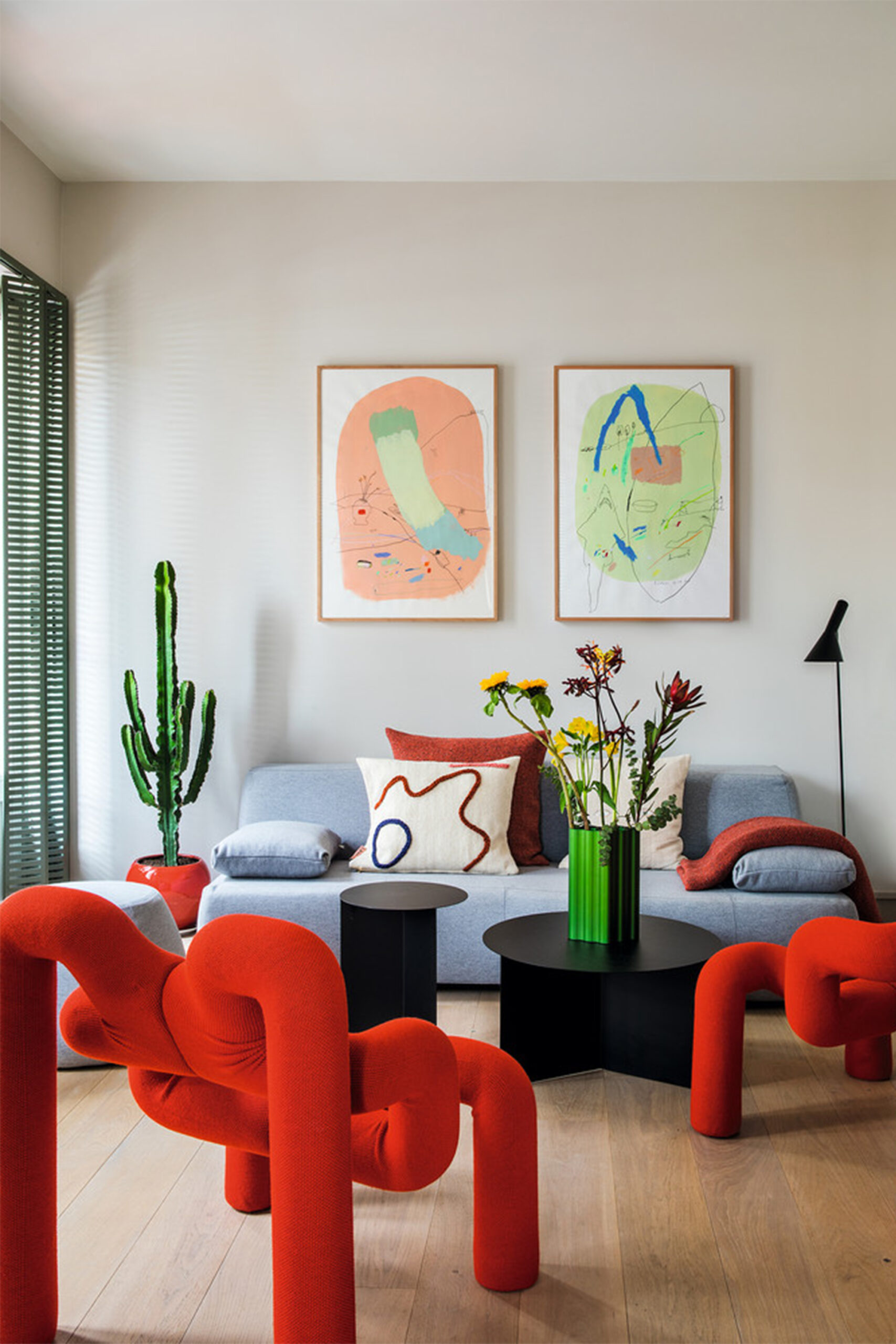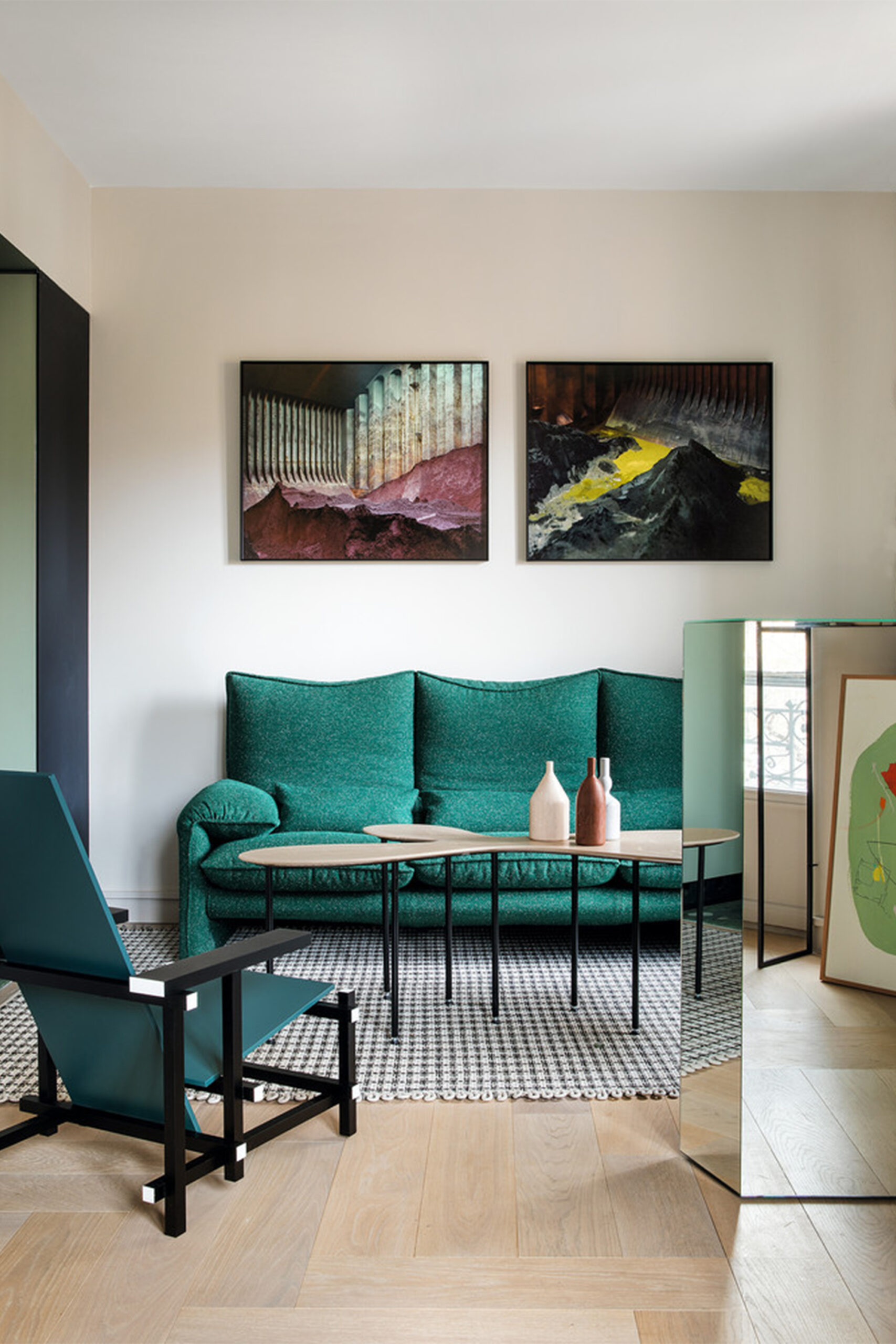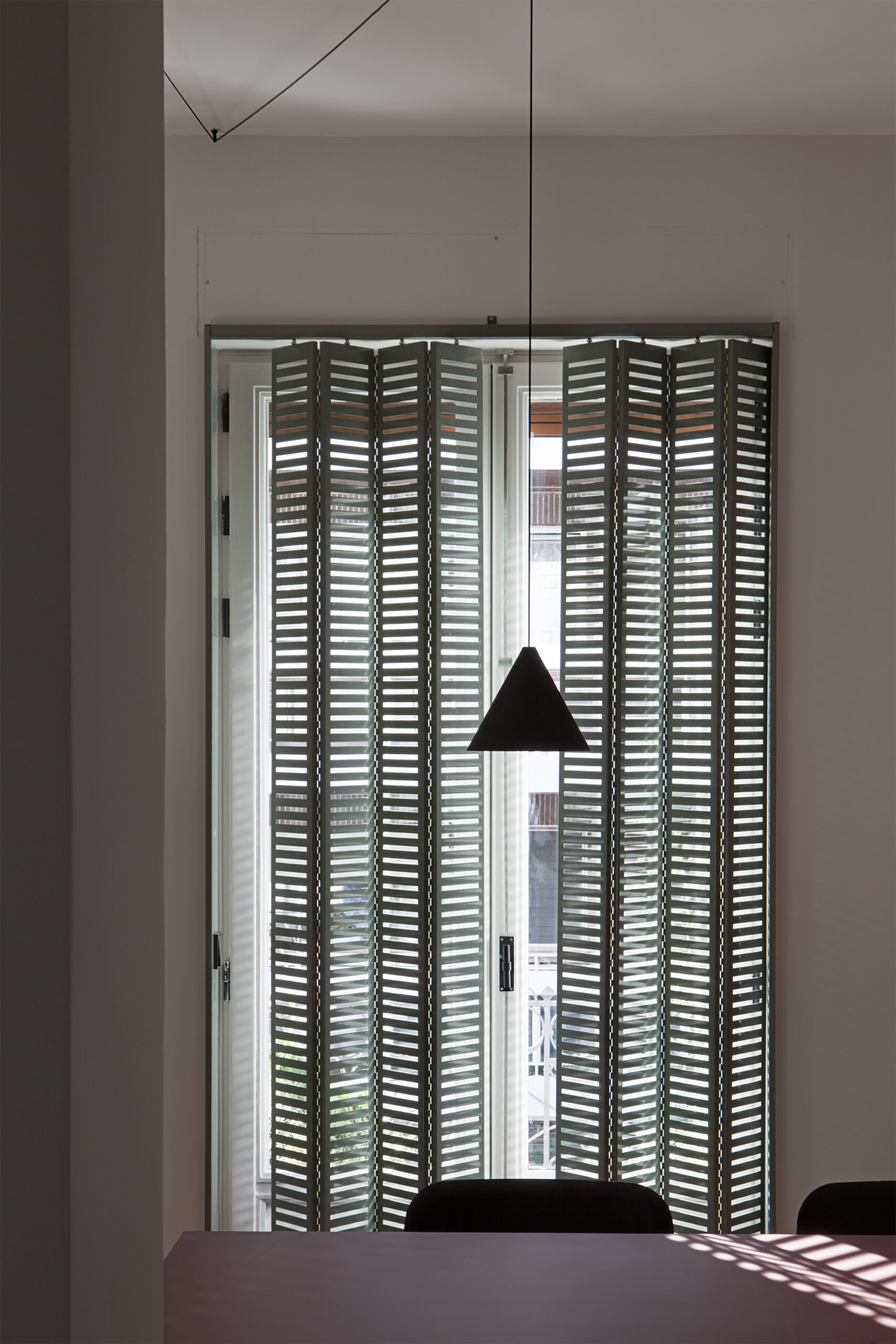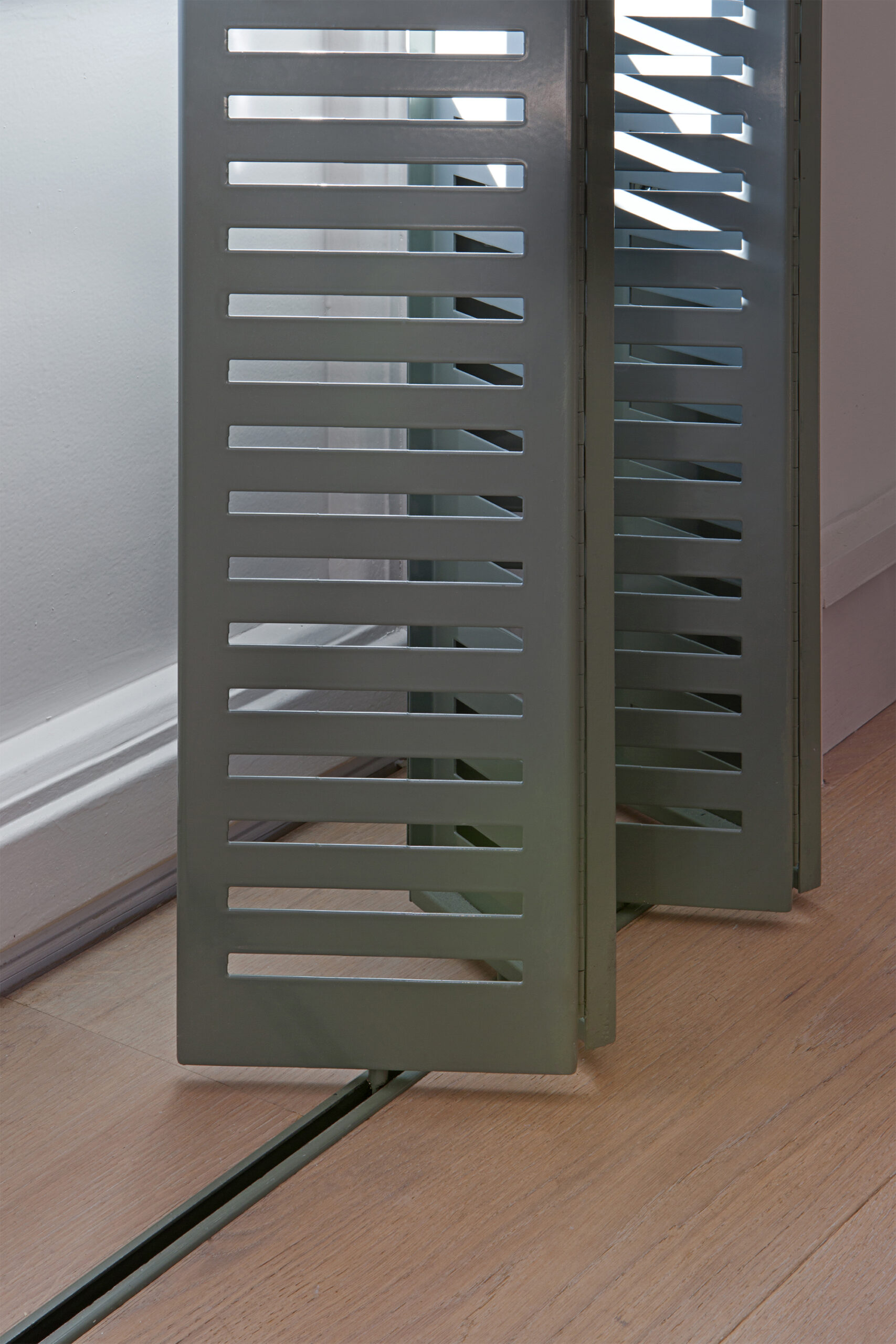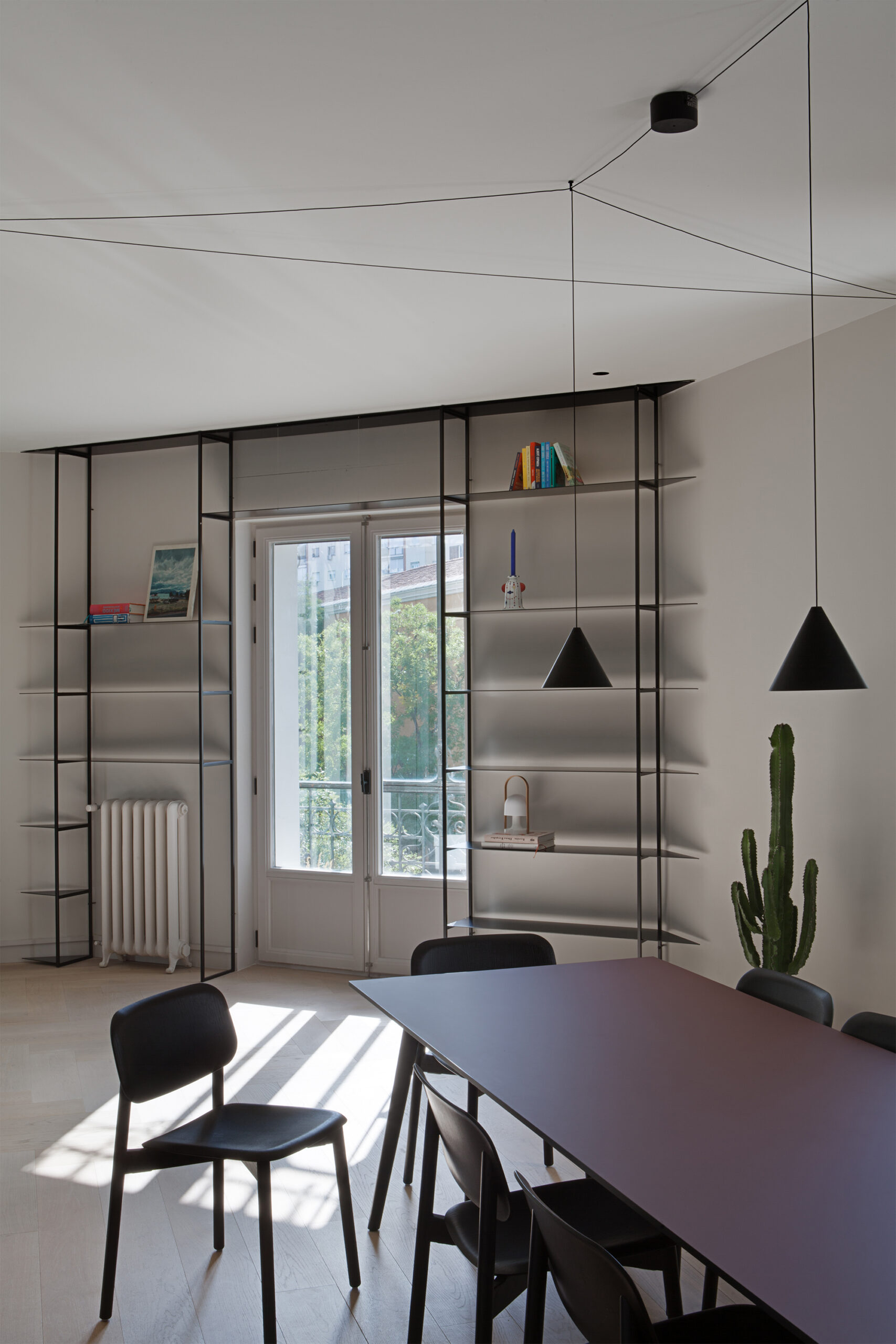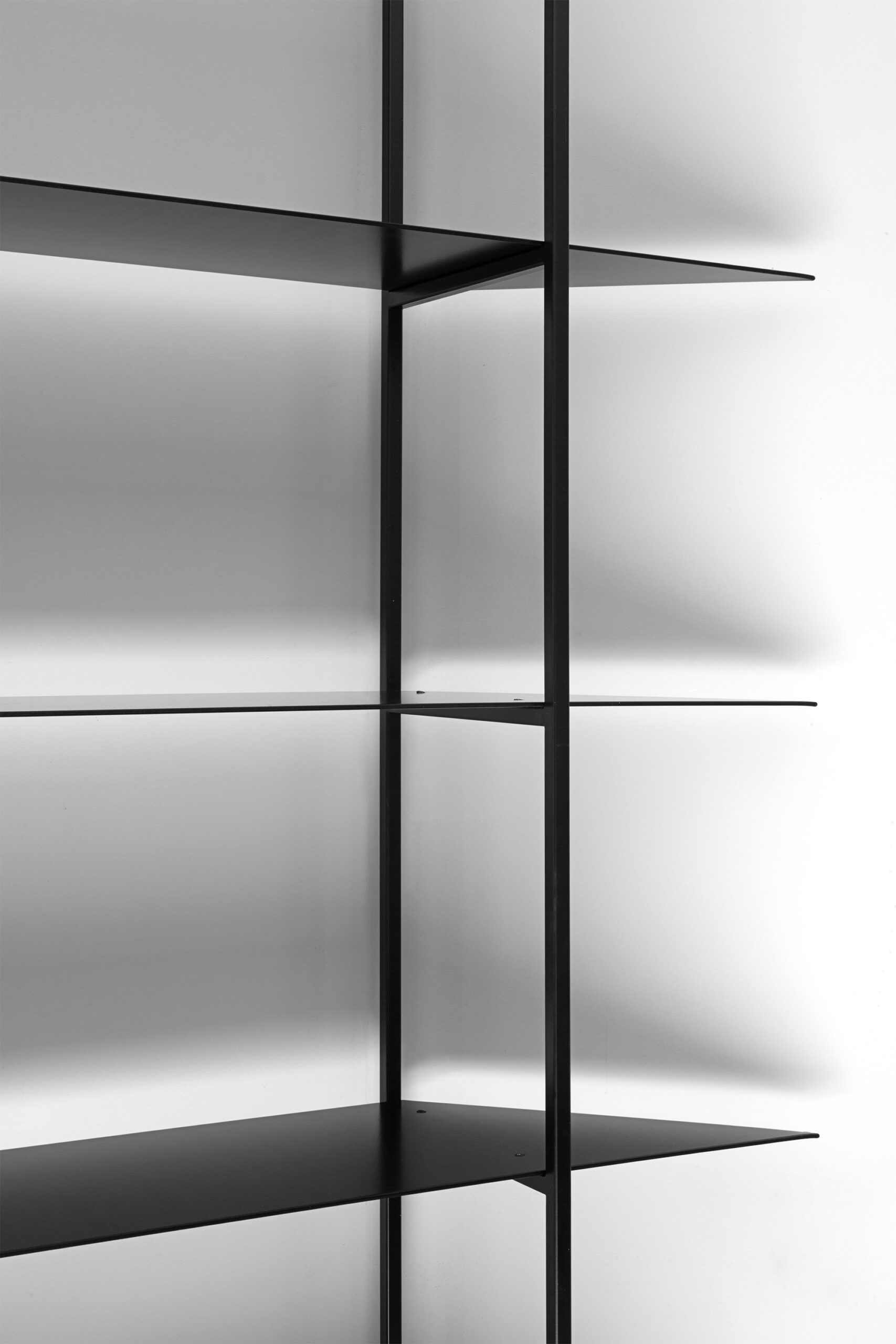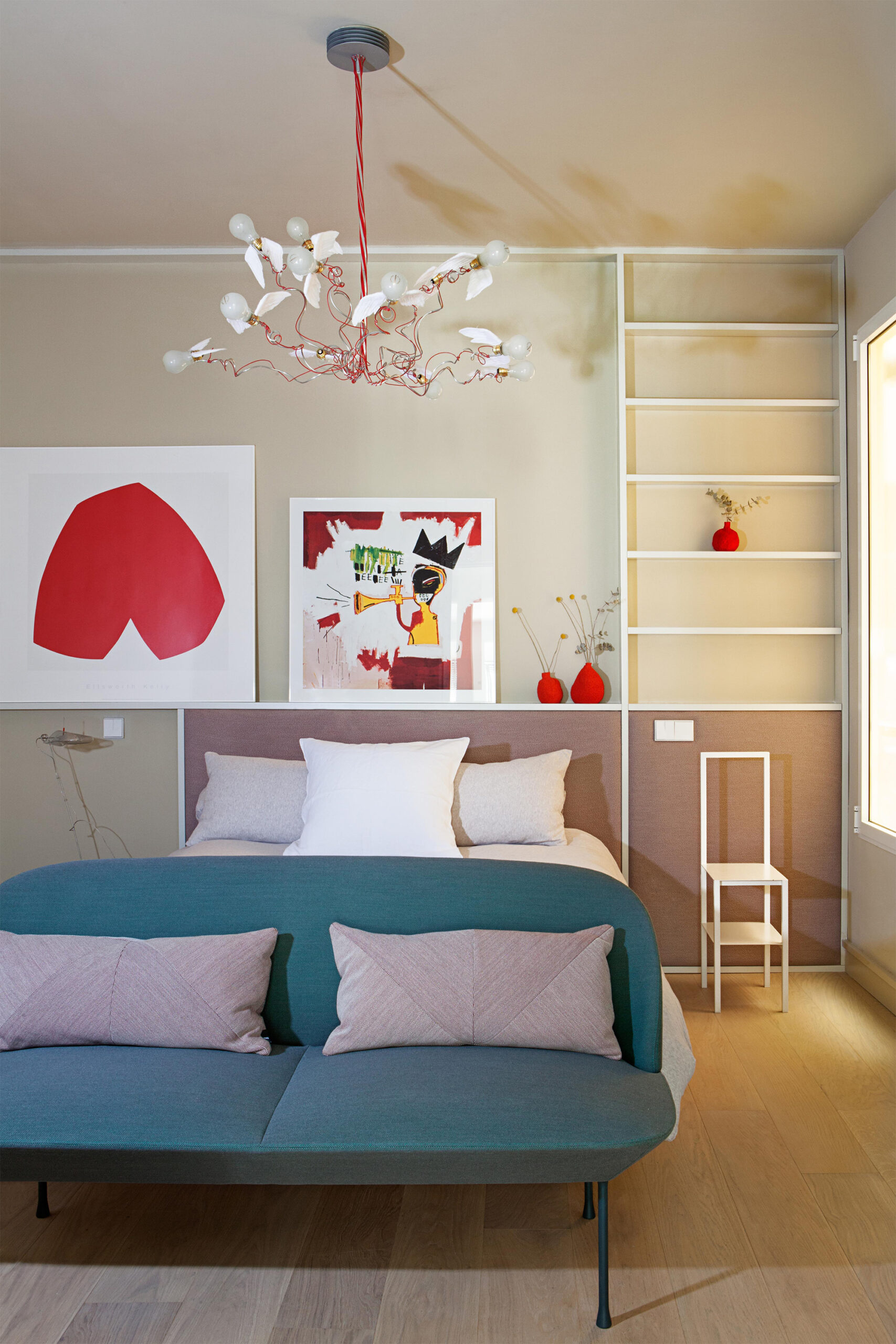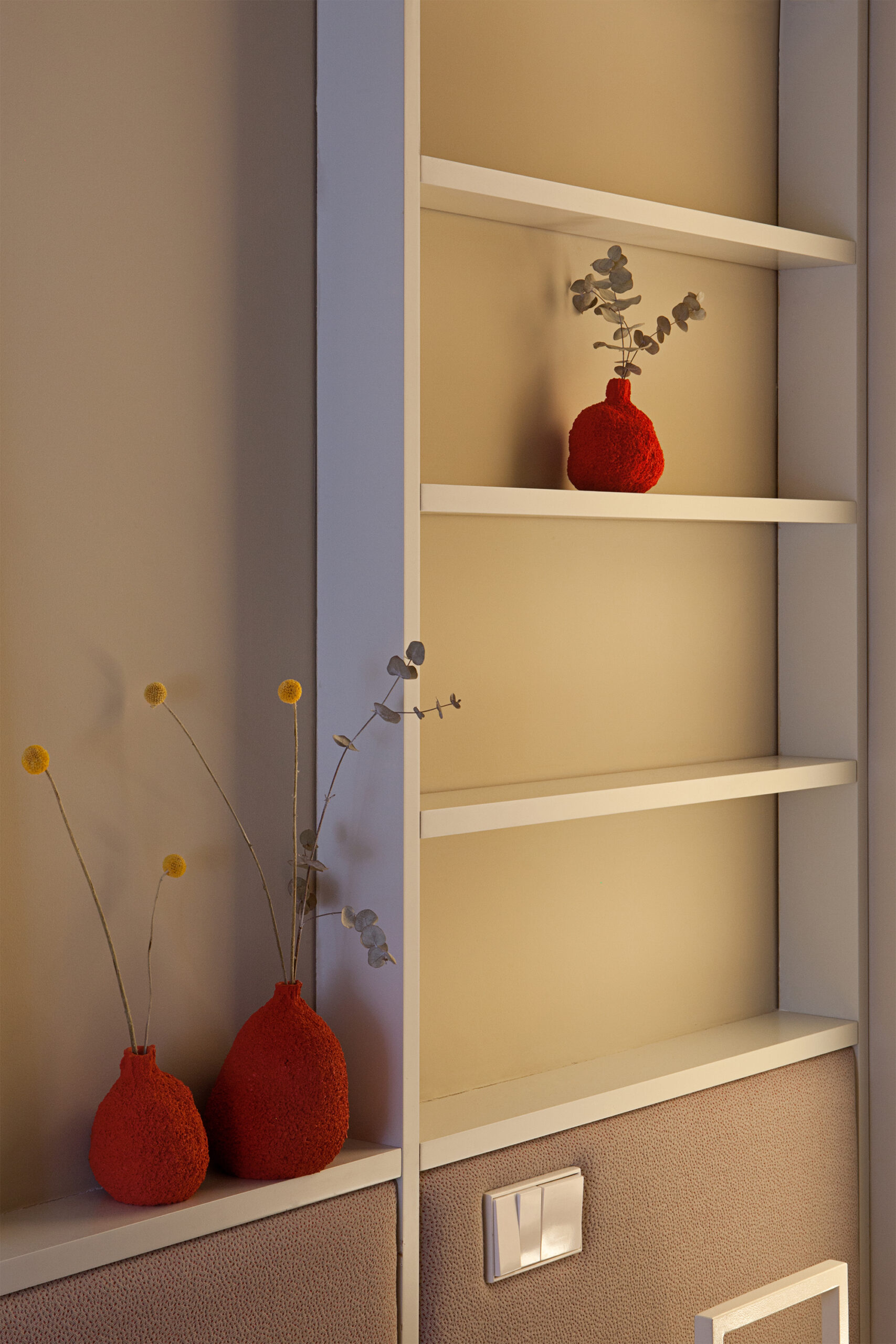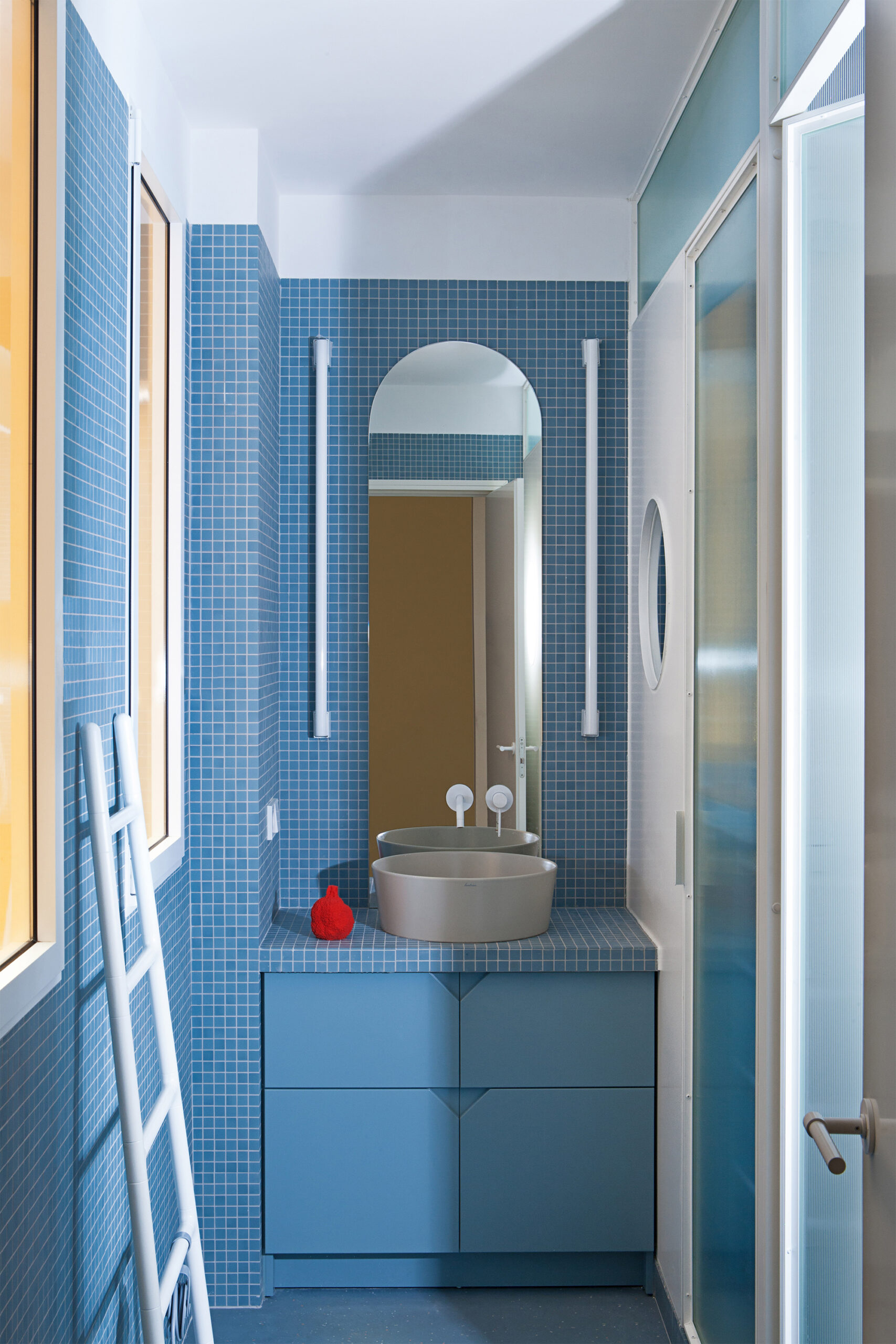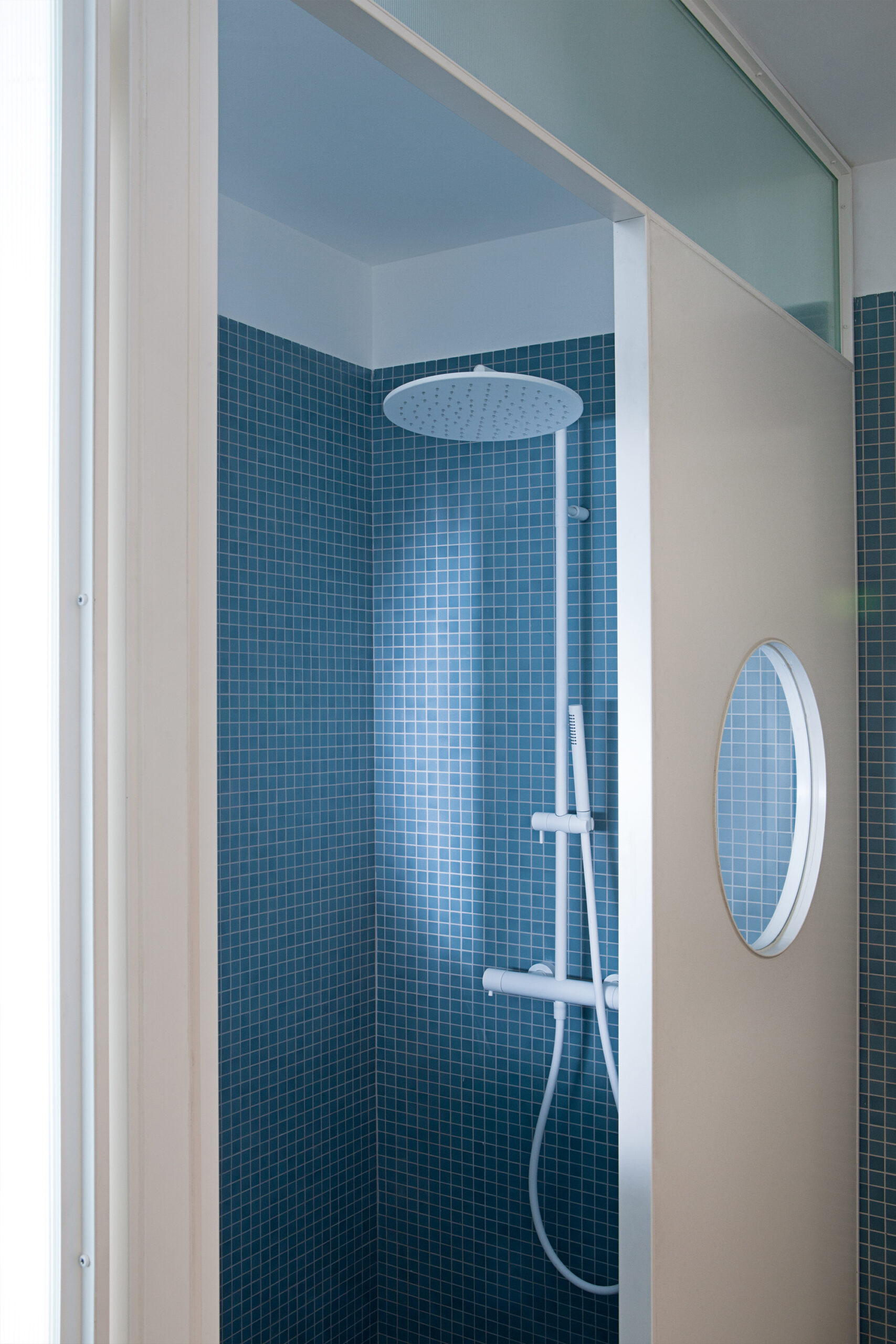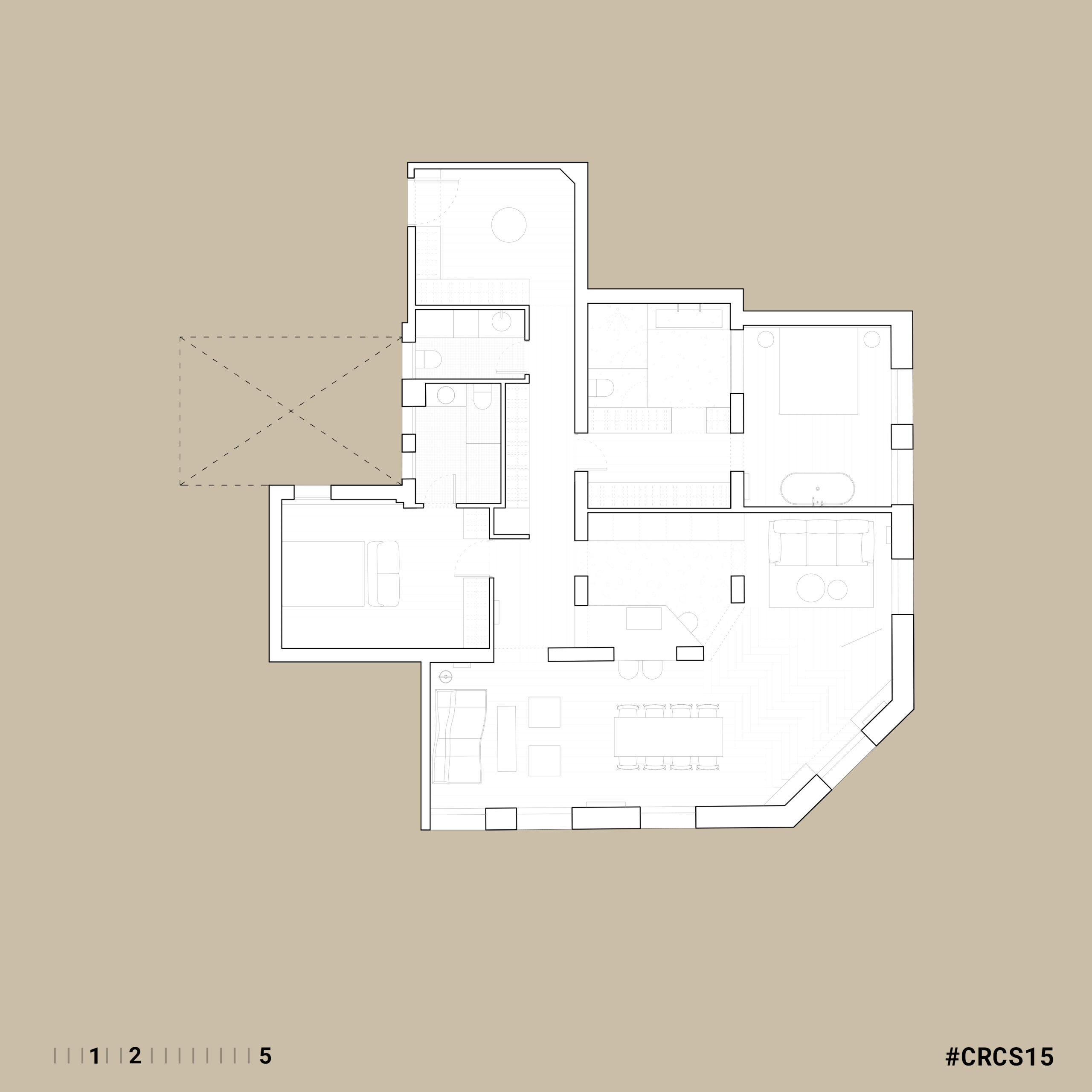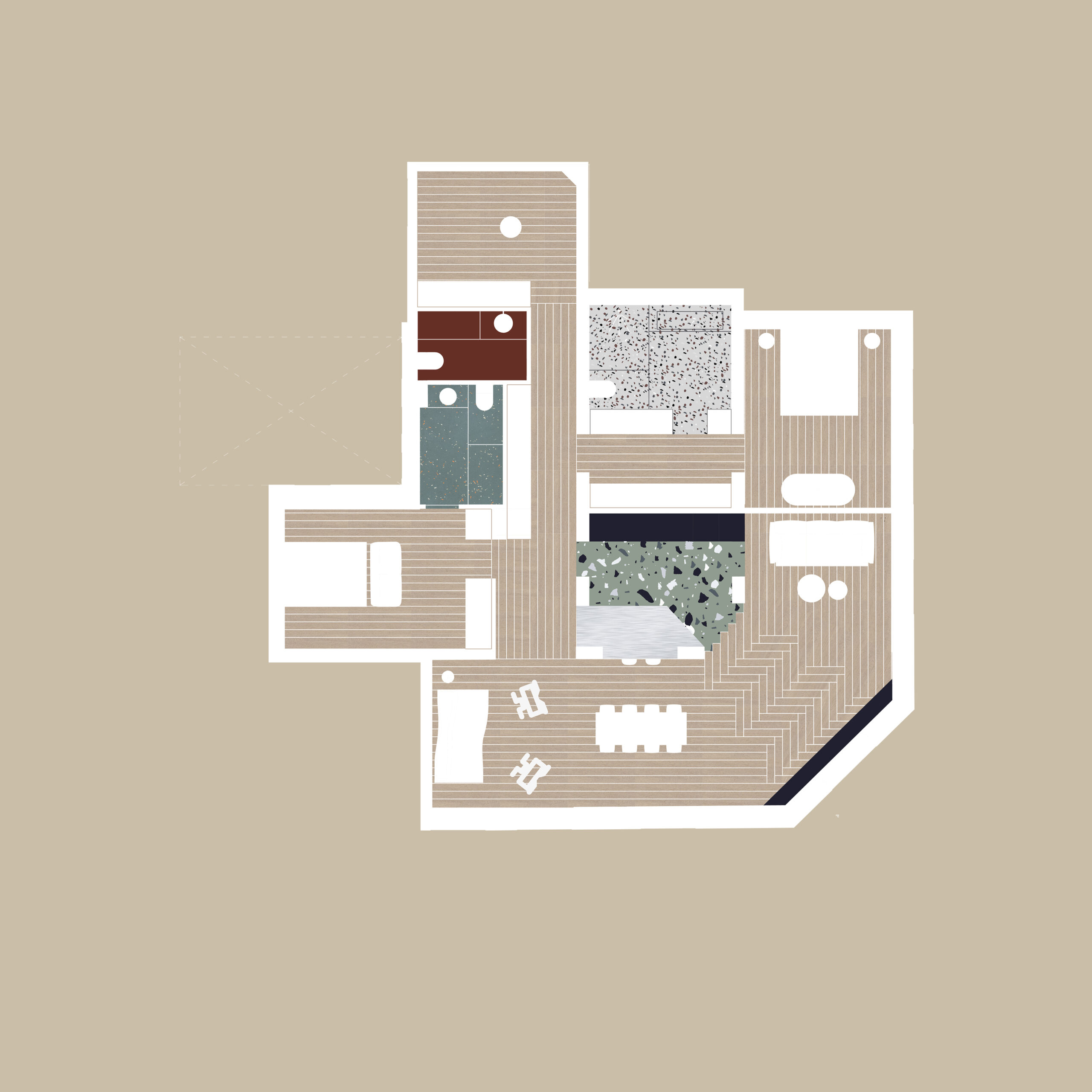 APARTMENT DESIGN AND DECORATION
In this apartment the kitchen is the heart of the house, everything is designed around it. Materials play an important role: gresite, terrazzo, lacquered and perforated metals… materials that have an industrial background, but in this case they are integrated together with a controlled use of color that is very present throughout the design.
Every detail, from the shutters that substitute curtains, the shower screens with bulls eyes or the wardrobes are custom designed. For the decoration, we have tried to incorporate contemporary furniture in combination with design icons and new pieces that we have design for the house.
–
Area: 150m²
Client: Private
Design: Plutarco.
Location: Madrid
Photographs: Asier Rua / Germán Sainz